(This is all just speculation and has not been confirmed by EA, so please don't get your hopes up just yet).
Over the past few weeks many leaks have been released which teases a brand new pack called Tropical Paradise' to be released next for The Sims 4.
You can read more about these speculations down below:
Speculation: The Sims 4 Tropical Paradise To Be The Next Pack!
More Information About The Sims 4 Tropical Paradise Has Risen!
But the speculations don't end there because another gaming website called Pan Vision has listed 'The Sims 4 Island Living' with a release date of June 21st which is just 2 weeks away. What is good about this retailer is that they also leaked Seasons and Get Famous just before they were announced by EA which makes it seem more legit.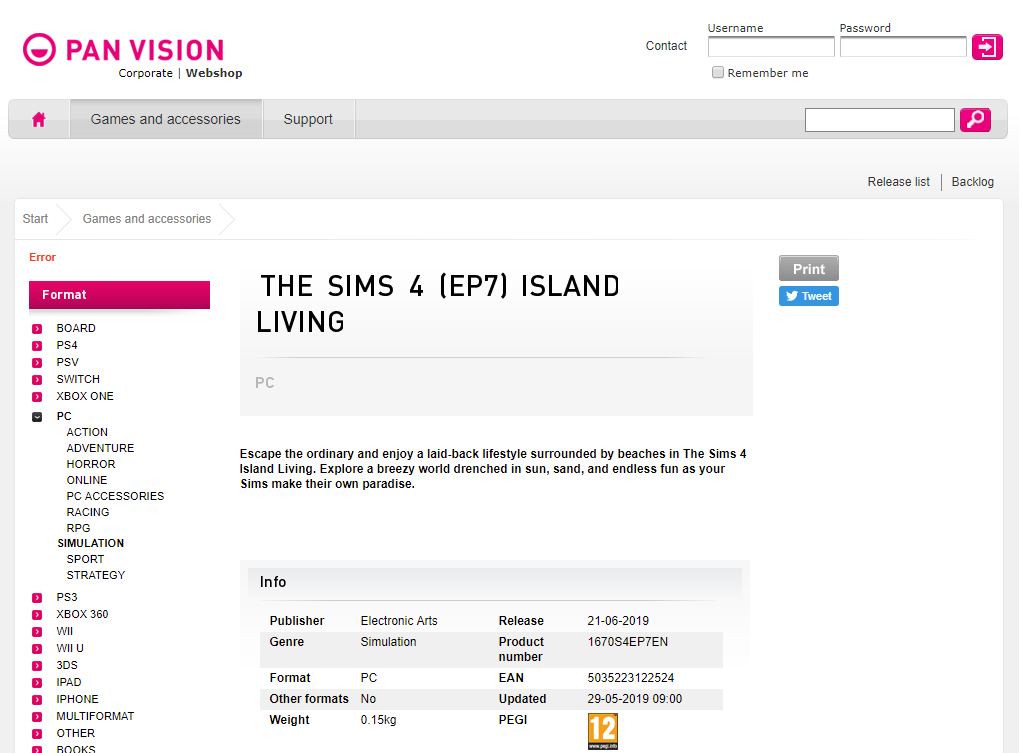 Stay tuned over at our official website since EA Play happening this weekend and we will be keeping you up to date on all the news for The Sims 4 that is announced during the event and we don't want you to miss it.