Create the perfect lounge area in your garden with a Gazebo!
Tutorial: How to build a Gazebo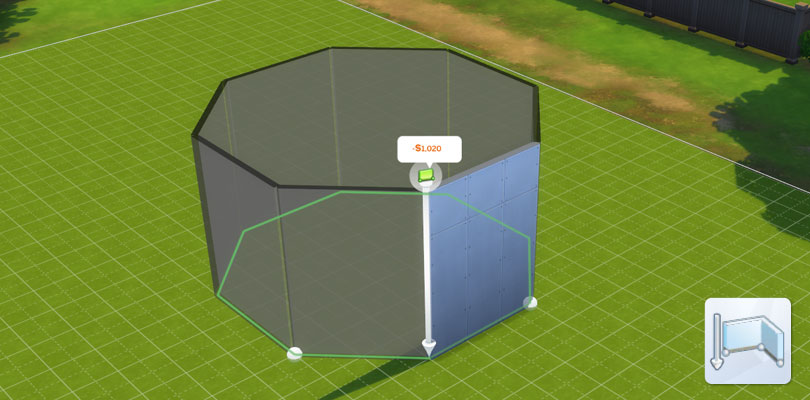 Step 1 – Draw the Gazebo floor with the Custom Room Tool. The room should be a minimum of 5×5 tiles so you have enough space to decorate it and even place a Hot Tub if you like. I used 7×7 tiles for this tutorial.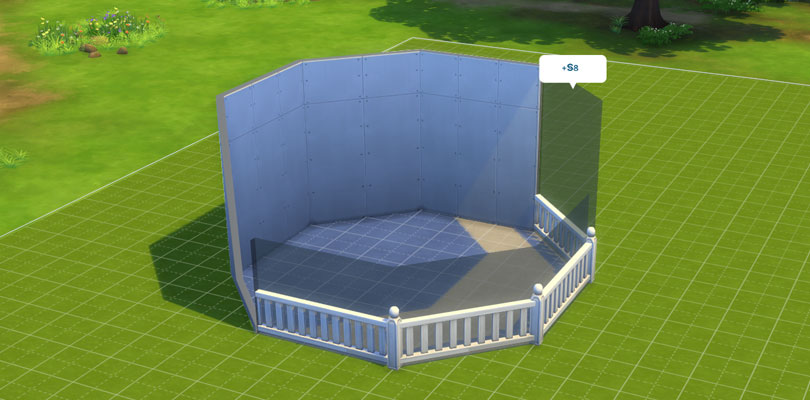 Step 2 – Place a fence instead of the wall to make the room open to the outdoors. Don't delete the ceiling, we need the ceiling later on in this tutorial to place the roof.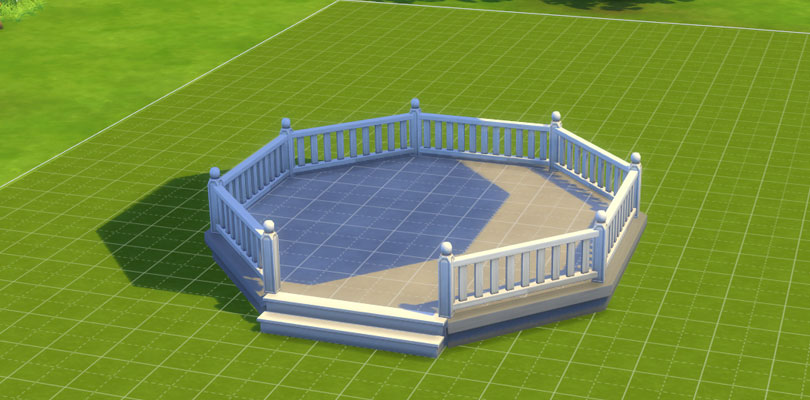 Step 3 – Higher the foundation a bit to lift it up from the ground. Place stairs so Sims can walk into the Gazebo.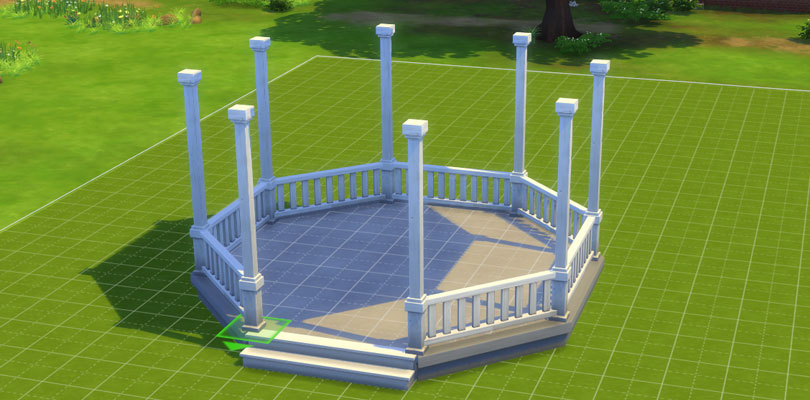 Step 4 – Now it's time to place columns on each corner of the octagon.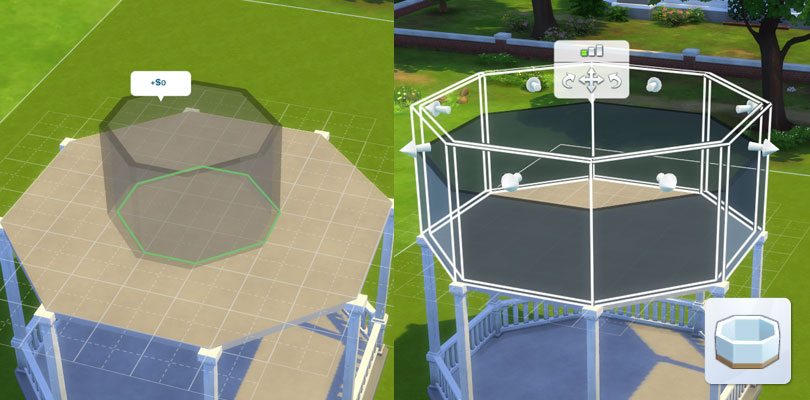 Step 5 – Go up to the next floor (page up) and start building a floor on top of it, you can do this with the flat octagon and make it bigger to fit the ceiling size.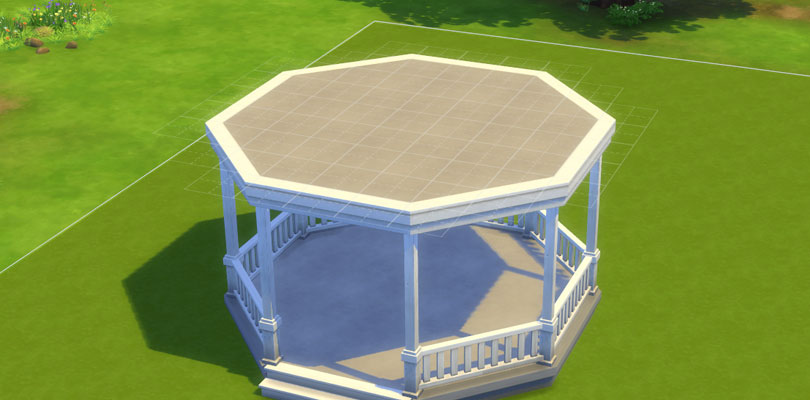 Step 6 – Go to Exterior Trims and choose one of the trims and place them around the top of the Gazebo. When you choose a small trim you can add Spandrels between the columns to make it more detailed. It's starting to look very fancy now.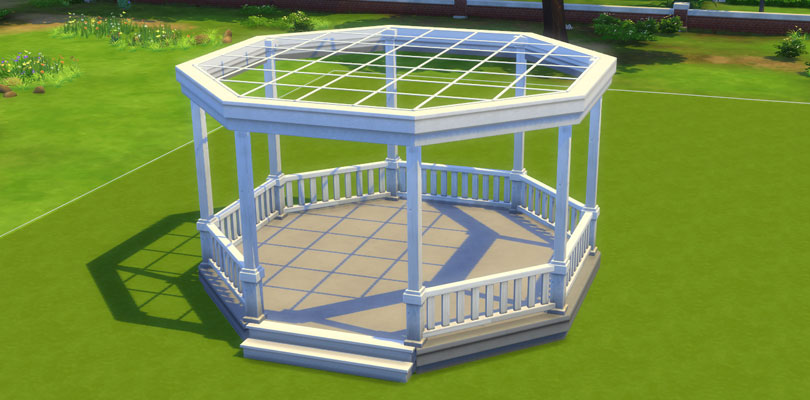 Step 7 – Now the roof. There are 4 possibility's what you can do with the roof. You can place a floor pattern on the roof and leave it flat. You can fill the roof with flower beds. You can place a fence (Fence for Window Shopping comes with The Sims 4 Get to Work) in a pattern and remove the floors to make the Gazebo more open. Or you can place a roof on top of it. This is a bit tricky because there aren't any octagonal roofs at this moment in The Sims 4 so you have to be creative.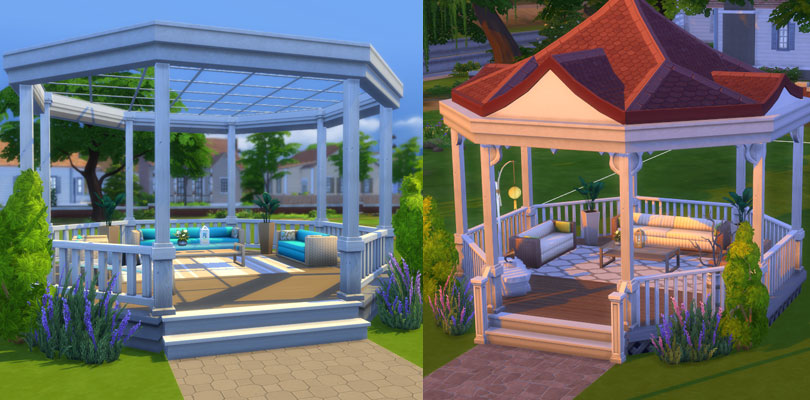 Time to decorate! You can place a nice lounge area in the Gazebo, wedding arch or even a complete outdoor kitchen. The items used on the screenshot are from The Sims 4 Perfect Patio Stuff, when you have that stuff pack you can also place Hot Tubs on your Gazebo.
Did you use this tutorial? Share it with me on twitter! I would love to see your results.