We did it! We made it to the final week, and our team is so excited that we'll be donating a grand total of $20,000 to the SPCAI as a result of this program. And thanks to you and your support, we were able to generate more awareness about this amazing organization and their mission to find loving homes for pets in need than we could ever have hoped.
To celebrate this momentous occasion, this week's challenge is to show some local pride! Using the Create a Pet tool, pick a cat or a dog that will function as a canvas for you to apply your amazing art skills. Once you've got the pet you want, it's time to bust out the paint mode tools and get to painting its fur to show something you are passionate about, ranging from your local school colors, to your country's flag, or even the colors of your favorite sports team. The possibilities are endless!
Once you are done, be sure to add your creation to the Gallery using "Represent" in your title, and share with the wider community on social using #Sims4Paws #Represent. To help inspire your Pet creations, here are some pets created by SimGuruDrake to get your creative juices flowing: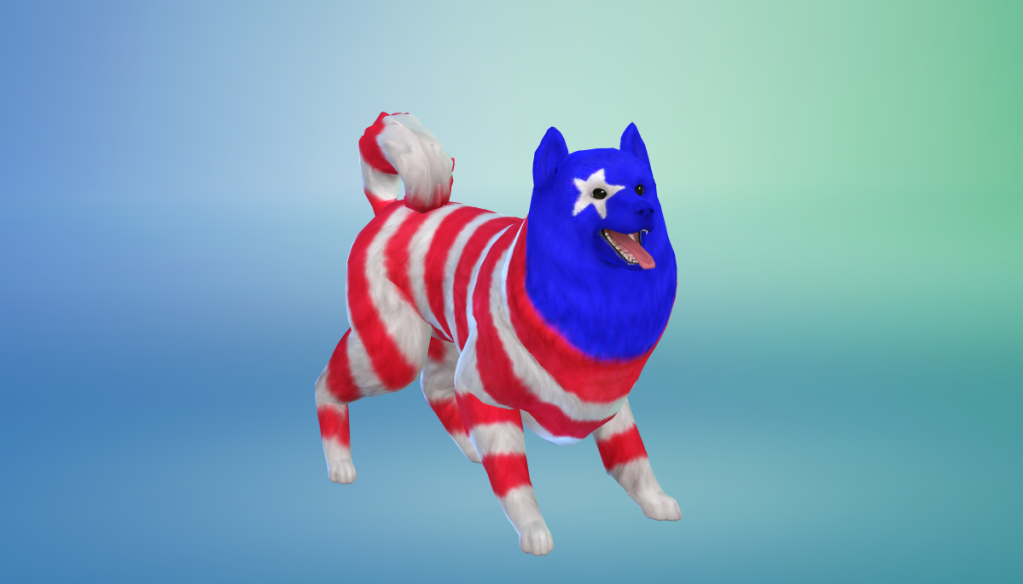 Country: Stars and Stripes is inspired by the country in which Maxis resides, this cute and fluffy pup is energetic, friendly, and loyal.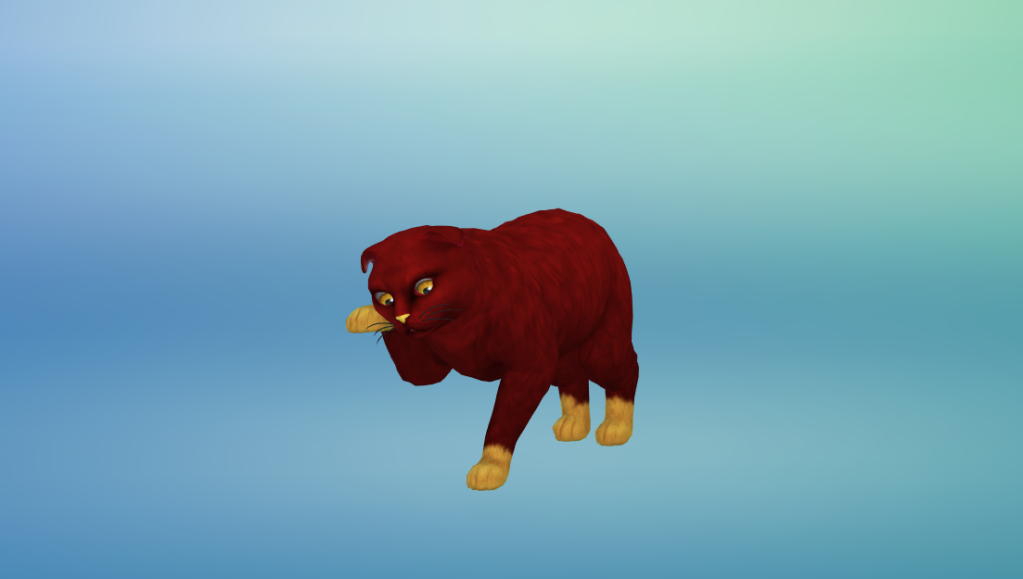 School: Maroon and Gold is inspired by SimGuruDrake's high school colors, this adorable cat is affectionate, clever, and a free spirit.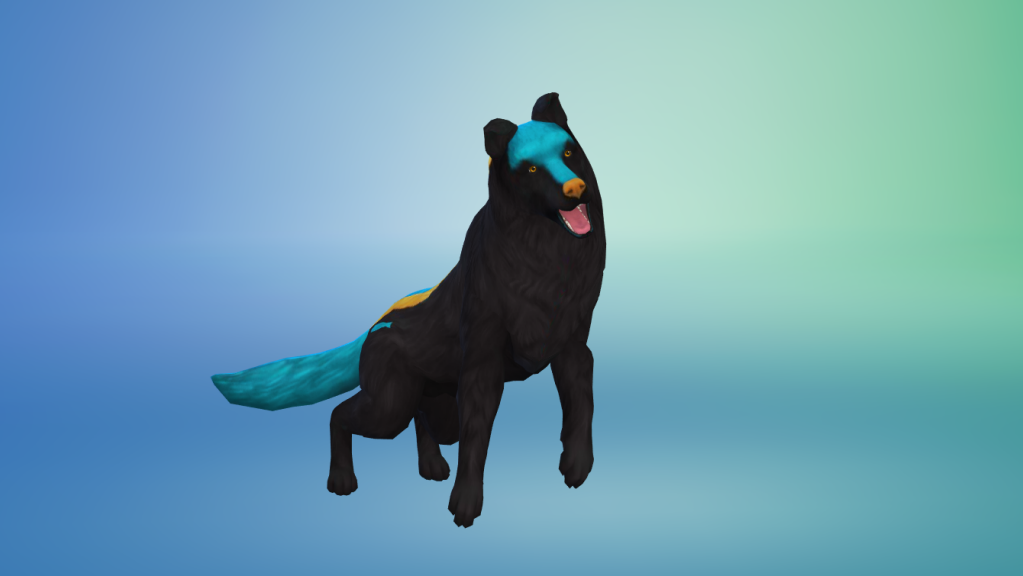 Sports: Teal, Orange, and Black is inspired by a local sports team, this adorable dog is active, playful, and vocal.
We can't wait to see what you create and thank you so much from the bottom of our hearts for joining us in this initiative.
Don't have The Sims 4 Cats & Dogs Expansion Pack? Don't worry! You can still participate by liking and sharing your favorite pets created by others in the community.
Be sure to follow us on Twitter, Instagram, and Twitch, Like us on Facebook, and Subscribe to our YouTube channel.