The Sims™ 4 officially landed on Xbox One and PlayStation® 4 earlier this month, and we're thrilled to see so many of you enjoying the game. With the holidays just around the corner, we are excited to announce two new DLC packs coming to console on December 5, 2017 that are set to offer a new selection of Kitchen-themed products and old Hollywood flare into your game.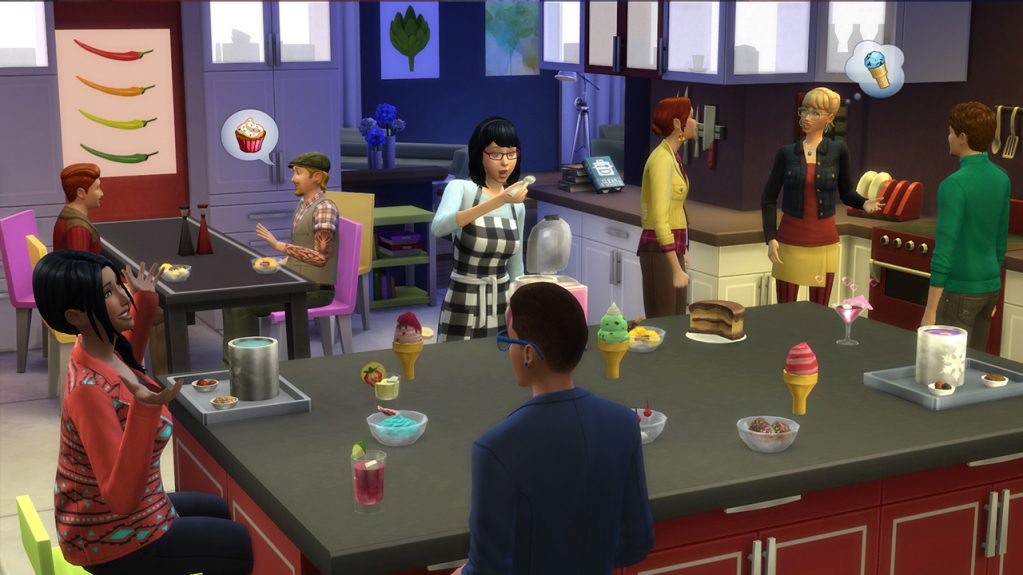 Spruce up your wardrobe and your kitchen with The Sims 4 Cool Kitchen Stuff Pack*. Enjoy a variety of new clothing and hairstyles that will impress inside and outside of the kitchen. Invite some friends over for a cool tasty treat with the all-new ice cream maker, be careful though, as some flavors can cause some…interesting effects.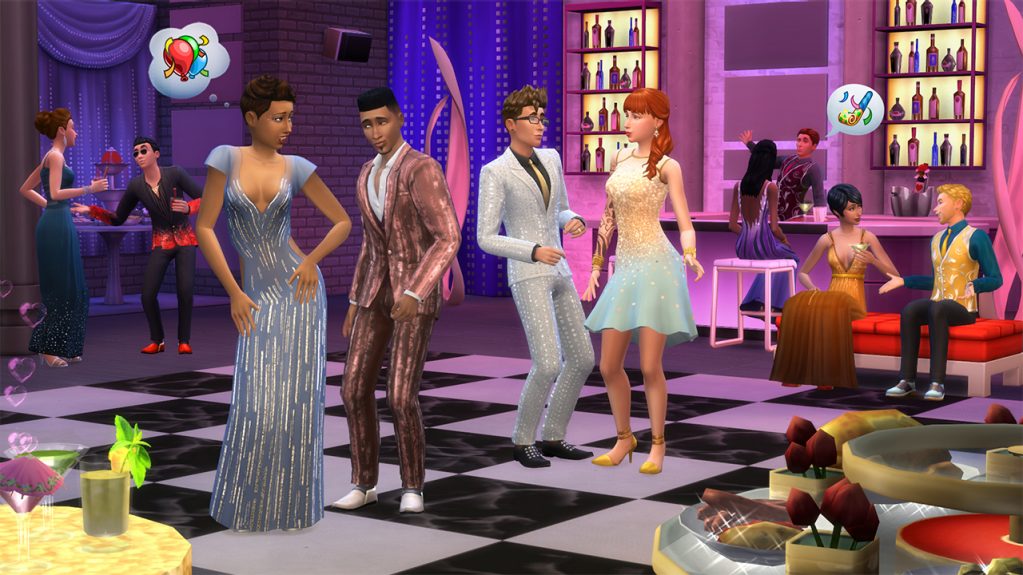 Make your Sims the envy of the holiday party with The Sims 4 Luxury Party Stuff Pack*. This stuff pack is chock full of extravagant decor, dazzling gowns, and chic formal wear. No party is complete without tasty treats; serve your party guests your choice of foods with the all-new buffet table and put together that perfect centerpiece to have a party your guests will remember.
We cannot wait to see what you create when you get your hands on these two amazing packs. If you aren't already, give us a follow on Twitter, Instagram, and Twitch, Like us on Facebook, and Subscribe to our YouTube channel.