SimGuruEmory released a concept art of the Main Menu interface that was in development in May 2016. Here is what it looked like.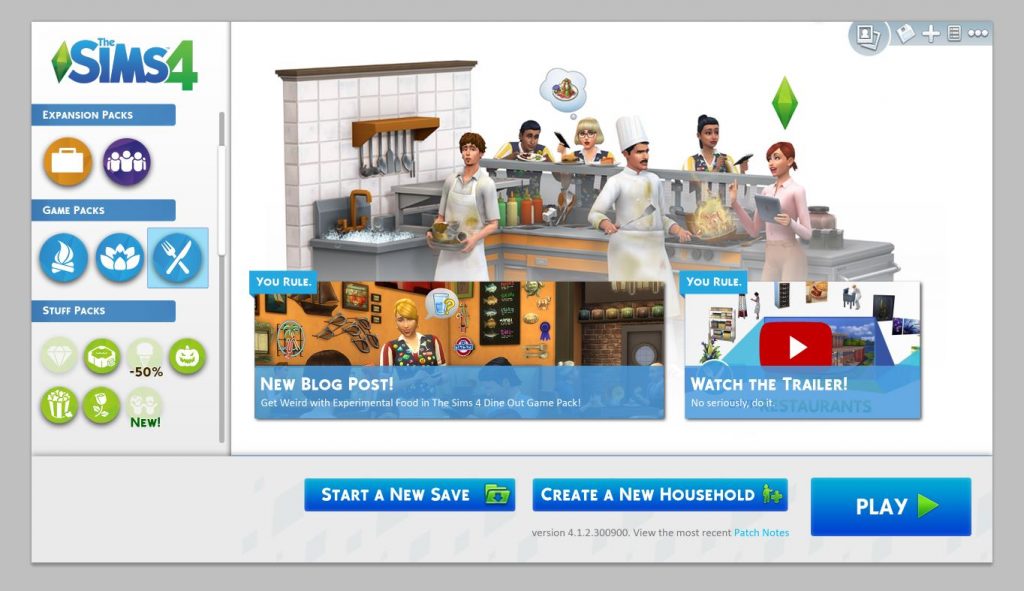 We released this a while ago, but for everyone who was curious on what we were up to, it was the early UI design stage of what would become the new TS4 main menu. Fire up the game to see what we eventually shipped! #TS4 #TS4Dev pic.twitter.com/SZQmVeo4IY

— SimGuruEmory (@SimGuruEmory) May 2, 2018
As you can see the main menu user interface went through a lot changes before we got the finally main menu we have today. Which main menu user interface is your favorite ?