A UI Designer and a Motion Designer at Electronic Arts under the name of Alfredo Hernandez has released a brand new Concept Art for Create A Sim for The Sims 4.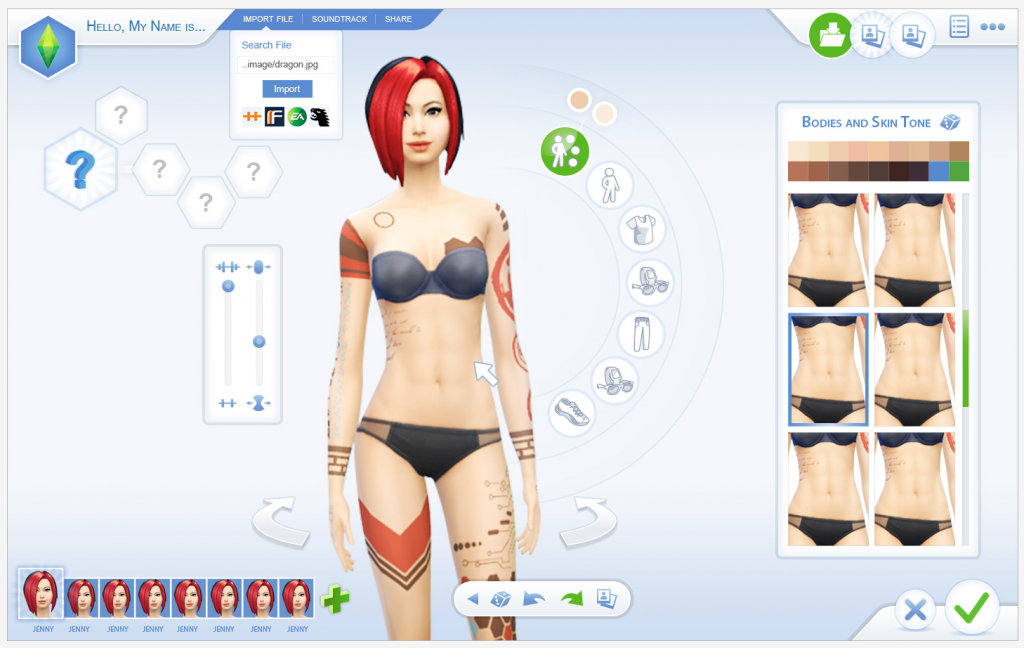 As you see there are tons of new assets too, if you also look at the top you can see a section that says Import File, this could mean that you can import files on your PC's to turn them into tattoo's for your Sims. You can also tell there is also a Sountrack section on the top too, this could be a new user face that could allow you to pick your own songs ? There is also what seems to be a new hair colour too!
There are also different pictures that show off different Create A Sim backgrounds and also the concept art for this design. Here are the pictures.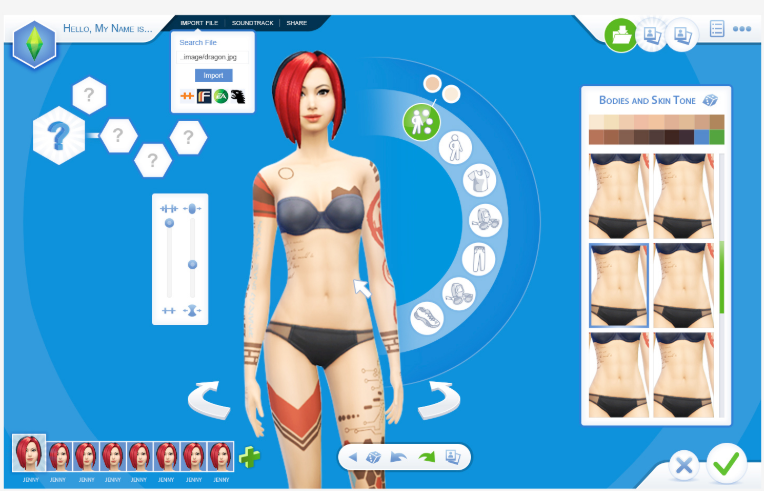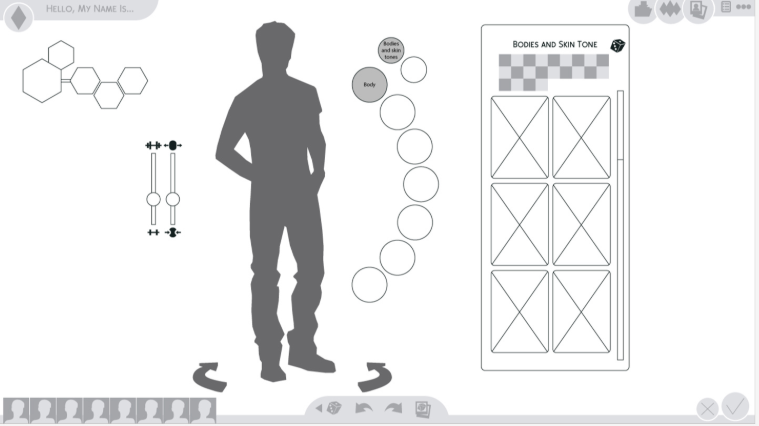 Do you think its a old concept art or a new one ? I guess we will havr to see.