Many of us are very aware of Bonehilda who is a skeleton maid that was introduced with Makin Magic. Well Skeletons are back but in a more colourful way.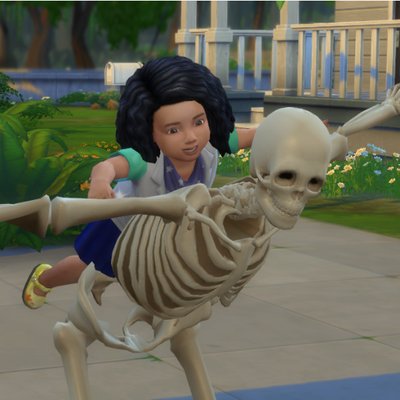 (Picure By SimGuruNinja)
SimGuruNijnja has announced that Skeletons will in fact not be able to be created in CAS and will only be a Affliction. This mean that the skeletons will only be NPC's like Bonehilda.
Skeleton-ism (that's a term, right?) is an affliction your sims endure. You can't create them in CAS.

— Dave Miotke (@SimGuruNinja) February 14, 2018
You can pull them into CAS as you can see here from both SimGuru's Twitter Profile Pictures.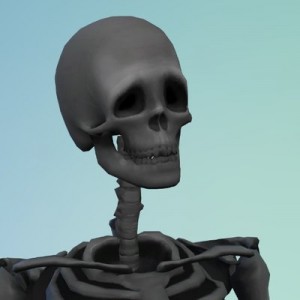 (Picture By SimGurunNick)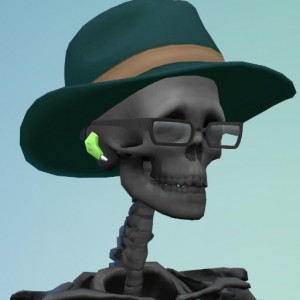 (Picture also by SimGuruNick)
But please be aware that if you pull them into CAS the CAS items will not travel with them when they live CAS. SimGuruNinja touched on this while answering question over at Twitter.
If you can get them into CAS then hats and accessories can be put on them, but those additions will not appear when re-entering Live mode.

— Dave Miotke (@SimGuruNinja) February 14, 2018
They should touch more on Skeleton-ism in todays livestream which will be held at 11am PST time which is just 5 hours away. We hope to see you all there.