There are two types of people when it comes to working out. The first category has "What are you looking at? It's gonna get gross anyways!" as their catchphrase. You might recognize them by their stained t-shirts and messy hairdo's. Others like to look good while working on looking good. Simstagram-ready styling from tip to toe, these Sims love to be eyecatchers. If your Sim fits in the latter category, the Throwback Fit Kit might just be the type of content you've been looking for!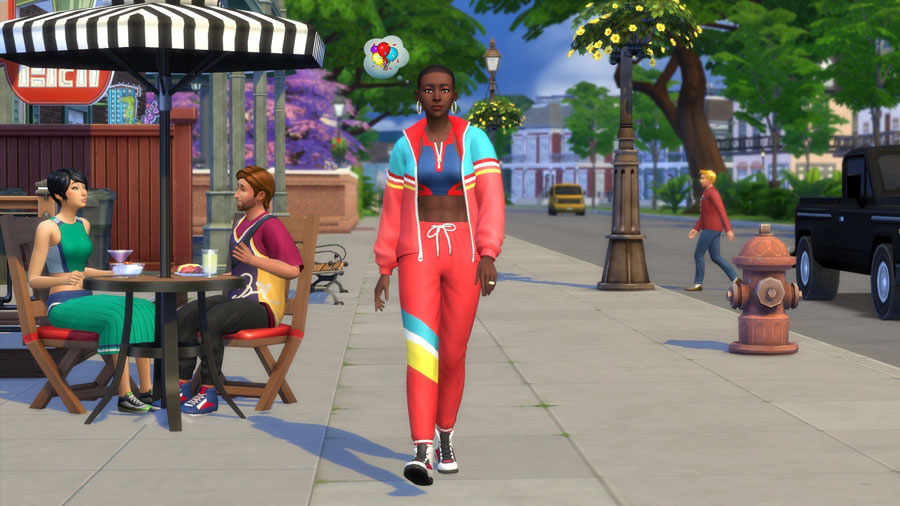 Throwback to the 90's in CAS
No new gameplay or even Build & Buy are included in the kit as it is purely focused on the Create a Sim aspect of The Sims 4. That said, let's breeze through the CAS items that we receive in the Throwback Fit Kit, shall we?
We get 23 new CAS items in total, divided over each age group and fashion preference. The items are available in bright, colorful options, sometimes combined with fun patterns which shout 90's fashion. The designs are the perfect blend of the 90's and modern day fashion. And for those who like it a little bit more toned down, there are neutral colors to each item as well.
Watch our Complete Overview of the Throwback Fit Kit items
So is The Sims 4 Throwback Fit Kit worth it?
As this is the first Kit I'm reviewing I was not sure what to expect. But I can honestly say I am, personally, quite pleased with the concept. Because each Kit is focused on one aspect of The Sims 4, may it be Create a Sim, Build & Buy or Gameplay, it feels less scattered than some of the other content we've seen so far. It really benefits the Kit itself, in my opinion.
To make a little comparison with The Sims 4 Fitness Stuff, as both themes are practically the same… There is more Create a Sim in the Throwback Fit Kit than in the Stuff Pack, and I think it's mainly due to budgeting for the developers. With the Stuff Pack money had to be divided between multiple aspects of the game, whereas now Create a Sim got all the attention it deserved and you can see it in the quality of the items. Besides that, all age groups got at least something this time around, even toddlers got a little hat.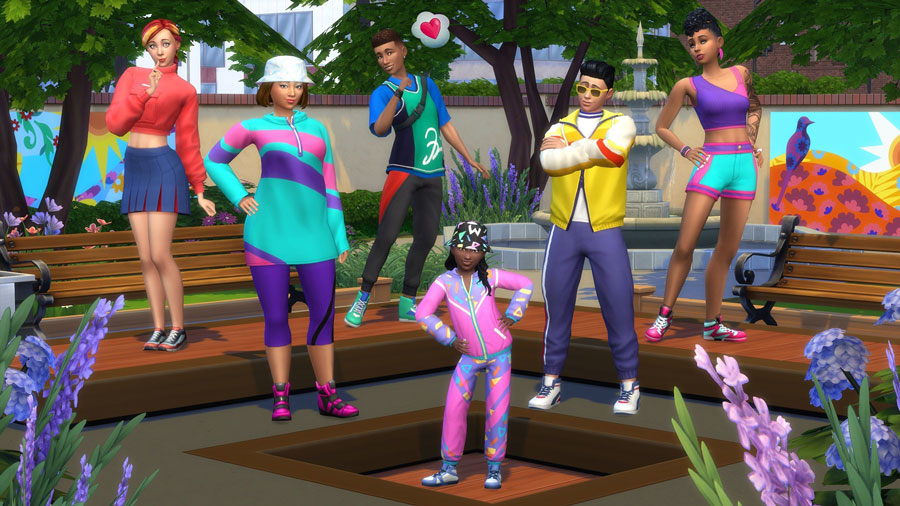 The designs really do the title of the Kit justice as the playful look of the items really threw me back to the 90's fashion people used to wear in my youth. Yet, the outfits do not feel out of place for modern day society as the clothing seems to take todays fashion (high wastes, crop tops etc.) and splashed a dash of 90's all over. You really get the best of both worlds.