Do you have what it takes to lead an expedition to the peak of Mount Komorebi in The Sims 4 Snowy Escape? Hone those climbing skills, pack some equipment & food, and check mountain conditions. Not everyone makes it to the top. For those that are well prepared and do reach the summit will be rewarded with breathtaking views and bragging rights. You can even unlock a secret lot! Level your Rock Climbing skill and your Fitness skill throughout the journey.
A nice little addition if you're doing this excursion, you'll share a sentiment with each other that you've climbed the mountain together. When you're around those Sims, you'll level your skills faster.
Be Prepared
Make sure you leveled up your Rock Climbing Skill with a few levels. This will make the journey a lot safer.
Make sure you already place your Sims who will join the excursion at the top of the gondola. It will take a long time for everyone to get there.
Bake Protein Bars for the trip (requires level 9 Rock Climbing)
Get canned food from the vending machine to take with you on your journey.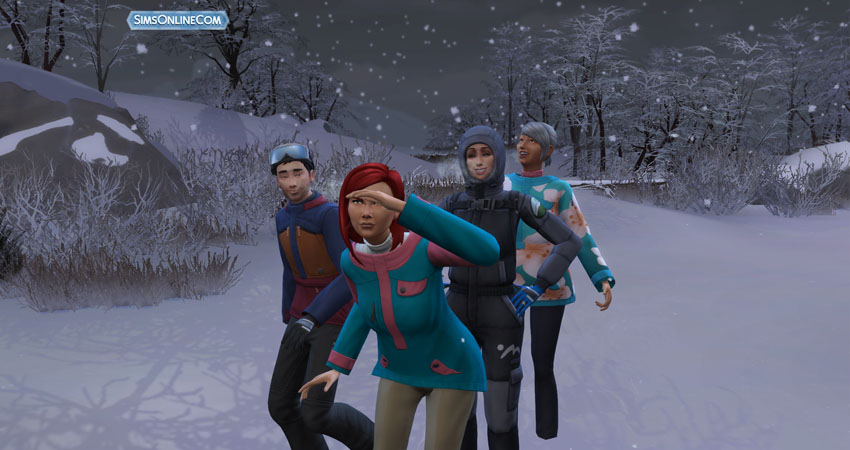 Start your Excursion
To start your mountain excursion you'll need to host a social event. Go to your phone and choose 'Plan a Social Event'. You'll need to select a Excursion leader and 1 – 4 team members. It's not safe to go alone so you'll have to climb the mountain with at least 2 Sims. You only have 6 hours and 40 minutes for each part of the mountain to complete the tasks.
Your Sim will start at the Onsen Bathhouse in the Yukimatsu neighborhood.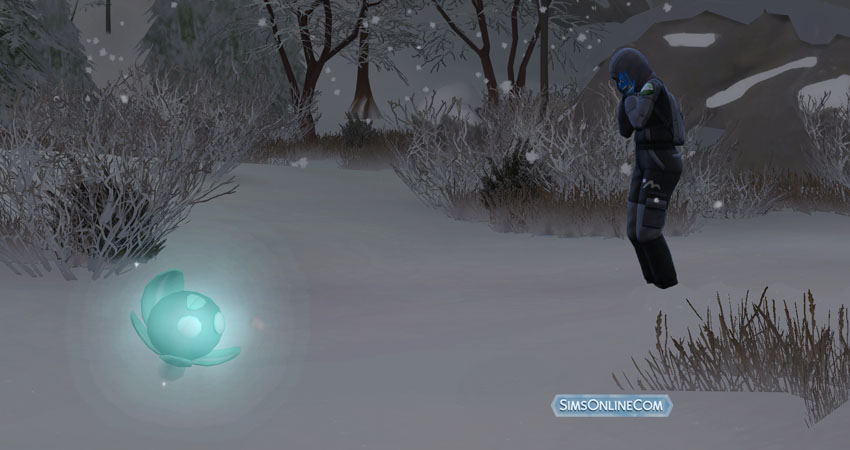 Collect Food
Further along on your journey you can find edible plants. So if you forgot to bring food there's always a back-up.
Caves
On your way to the top of the mountain you'll come across two caves. One on the 3rd route and one just before you've reached the top of the mountain. Caves have many functionalities but when the cave is covered in ice, you can't do any of those cave interactions. Interactions at the cave:
Follow Trail Of Footprints
Your Sim can find items or simoleons doing this interaction.
Drink from Mountain Spring
Gives your Sim a random moodlet for 2 hours.
Follow Unfamiliar Smell
Find a wise old sage.
Look inside cave entrance
Find items, collectables and objects in the cave.
Woohoo in the cave
If you're traveling with another Sim with a high enough romantic interest you can choose to woohoo in the cave.
Main Goal for each phase
Gather Excursion members near the Trail Map Marker at the top of the Climbing Route. The Trail Map Marker is the little sign at the end of each climbing route. Click on the ground and choose gather here to complete this goal.
Tasks for phase 1
You will start your journey at the Onsen Bathhouse. Before climbing to the first Trail Map Market it's recommended you'll finish the first tasks. As a reward for reaching gold medal for these goals you'll receive a climbing shirt.
Check Excursion Leader's Climbing Readiness.
Check Excursion Member's Climbing Readiness
Have a Sim perform any exercise to warm up.
Climb up a rock wall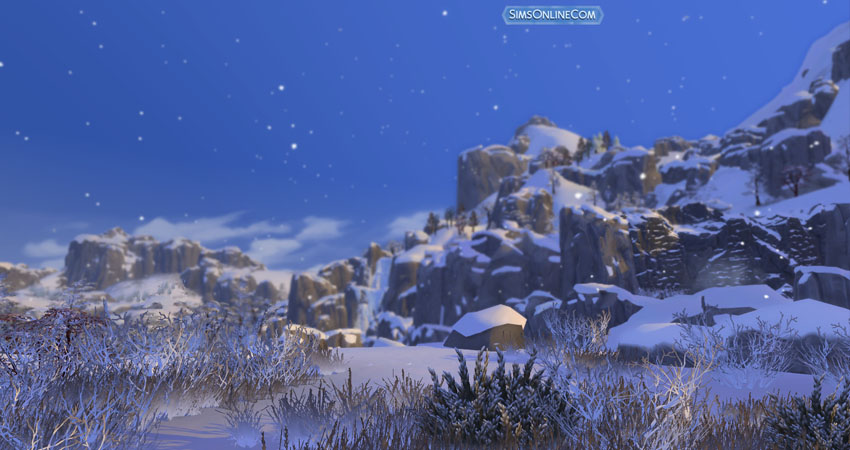 Tasks for phase 2
Now you'll come across a route that has a resting place for your Sims. There's a tent at the end of this trail just before the bridge. You can find the Trail Map Marker across the bridge, climbing up the rock wall and walk to the end.
Inspect Climbing Route Conditions.
Climb up a rock wall.
Have a Sim rest for at least an hour.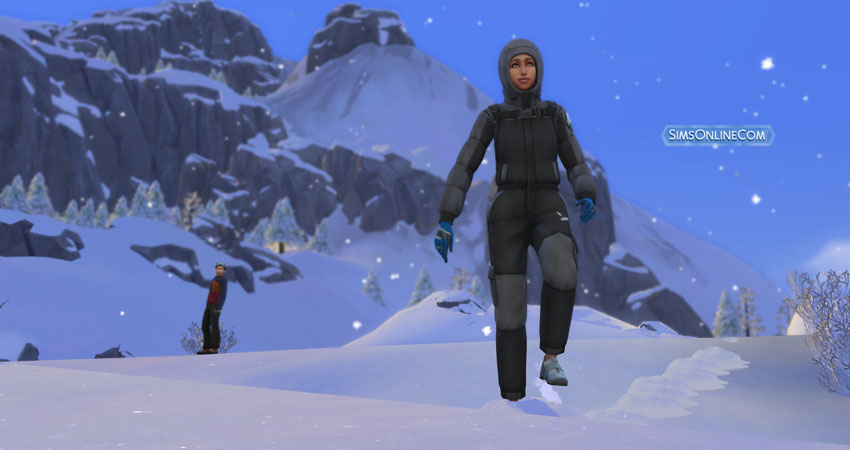 Tasks for phase 3
You'll come across a cave. Most of the time it's covered in ice but when it's not, you can use this as a woohoo spot, find items, sleeping and more. You will also find a plant on the trail that your Sim can harvest and eat the food your Sim has gathered. There's also a bonfire you can lit to warm up and get the Sim in a better mood before climbing any further.
Have a Sim eat something.
Have a Sim climb courageously
Light a bonfire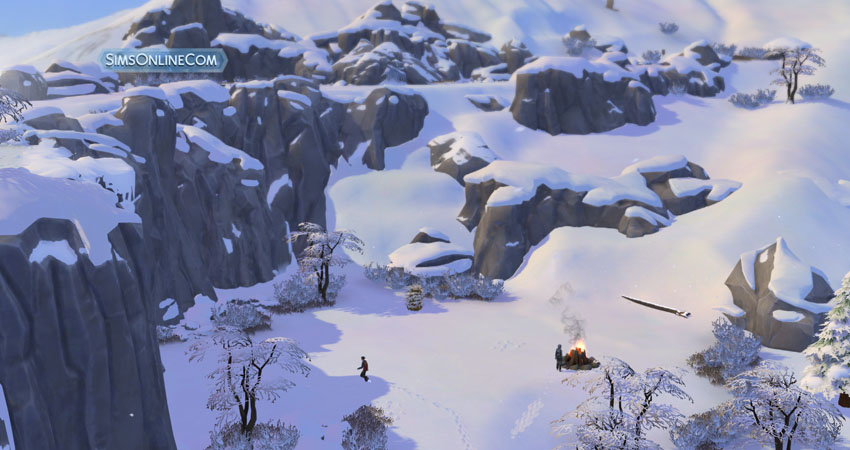 Tasks for phase 4
Reach the top of the mountain.
When you've reached the peak of Mt. Komorebi, you'll receive a small amount of money, you'll unlock the mountain climbing beanie and bracelet. The excursion leader receives the Expert Mountaineer trait and a nice plaque to hang on the wall at home.
Stay for a little while until the sunrise or sunset. The view is totally worth it!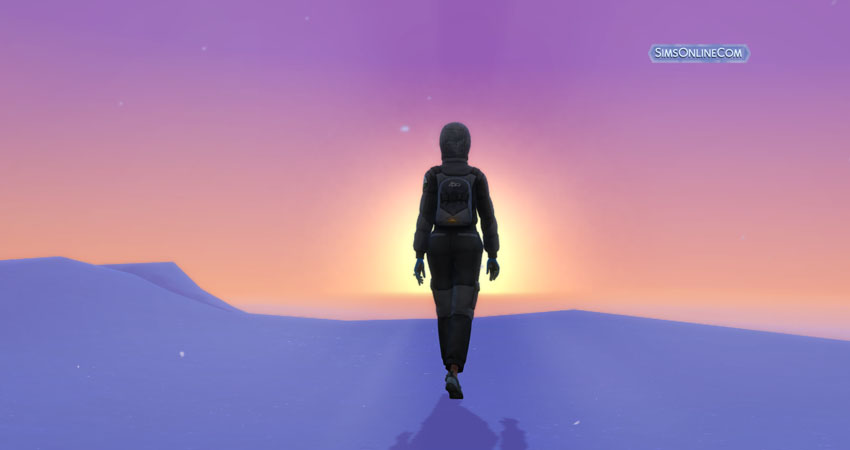 Reach the Top of the Mountain for the second time
Did you know you can unlock a secret lot on top of the mountain? Climb to the top for the second time with your Sim, and after you've reached the top you'll unlock a small cabin with hot springs where your Sim can stay.
Going home
After you've reached the top you can enjoy the view as long as you'd like. But eventually it's time to go home. You can zoom out to get the travel icon so you can travel your whole group to the same location if you'd like.