Collecting Postcards in The Sims 4
The Postcards Collection makes a nice addition in a study. You can use the Bunchapals Postcard Corkboard to hang them all up. When you enable the emotional aura of the Postcards, Sims in the room will get Inspired. There are a total of 14 different Postcards to collect in The Sims 4.
You will receive the postcard from a location that was added in The Sims 3.
How to collect all Postcards
To collect these Postcards you will have to find pen pals on your computer. Click on 'Socialize' and then 'Find a Pen Pal'. This way you are placing an post on the pen pal forums. Now you will have to wait a few hours before you are getting a response. You can check this of you use the socialize button again.
When you find your new pen pal you can write them again and after that ask for a Postcard from their location. When you found your first pen pal, you can immediately search for a new one from a different location. Sometimes you will have to write more then once to receive it. You will get the Postcards in your Mailbox.
You also can get common Postcards by searching in outdoor trash cans. Click on the trash can and click 'Rummage'. Most trash cans are located in the Park so start your searching there.
Collect all the Postcards on the Bunchapals Postcard Corkboard!
You can also unlock all the Postcards with the Buy Debug mode cheat (adds extra objects) found on the Cheat Code page. Make sure you put the Postcards in your inventory to complete the collection.
Postcards Collection
Postcard
Rarity
Price

Appaloosa Plains


Horsing around with furry friends! Come visit Appaloosa Plains!
Common
§40

Bridgeport


Touring the bright lights of Bridgeport!
Common
§40

Littlehaven


Having a lovely holiday in Littlehaven. Wish you were here!
Common
§10

Lucky Palms


What happens in Lucky Palms, stays in Lucky Palms!
Common
§10

Moonlight Falls


Moonlight Falls, home of all things Magical and Supernatural!
Common
§25

Riverview


Gone Fishin' in Riverview! Havin' a Reel Good Time!
Common
§10

Sunset Valley


Admiring the skies of Sunset Valley, where it all began!
Common
§40

Twinbrook


Thinking of you from Twinbrook, where style is invented!
Common
§40

Barnacle Bay


Ahoy! There be a fine breeze 'n plenty 'o plunder here in Barnacle Bay!
Uncommon
§25

Champs Les Sims


Bonjour! Enjoying find juice and frog legs in Champs Les Sims!
Uncommon
§25

Lunar Lakes


Come experience Lunar Lakes! A place like nowhere else!
Uncommon
§40

Midnight Hollow


Eerie Greetings from Midnight Hollow, a Uniquely Eccentric Town.
Uncommon
§40

Dragon Valley


Huzzah! Come tarry a while in Dragon Valley. Here be Dragons!
Rare
§25

Isla Paradiso


Fun in the Sun and Under the Sea! Relaxing at Tropical Isla Paradiso!
Rare
§40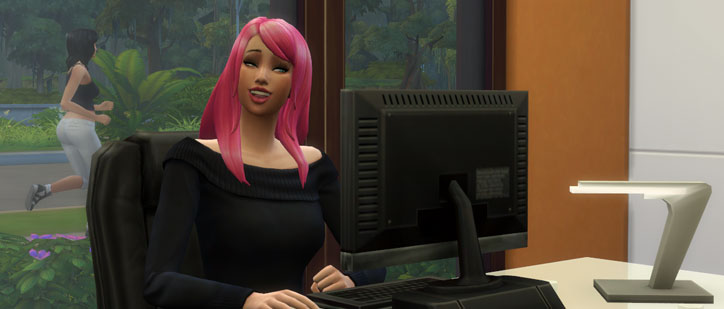 Complete Collection Reward: My Penpal Pal

All your penpals discovered somehow that they know each other! What are the odds! This plaque is the result of a unanimous decision in a lengthy forums thread over what they should all pitch in to send you.