The free Holiday pack for The Sims 4 just received an update to include more content to celebrate your festivities in style! Make sure to add the Holiday pack to your collection if you haven't already and just download the latest patch to include all the newest items as well.
New candles, wood carvings and even a picnic table have added into your Build & Buy catalog so you can decorate your Sims houses accordingly. Create a Sim also received a couple of items for the Holiday pack, including a hilarious Yeti suit, as well as some Base Game items for feminine Sims such as a cute crop top.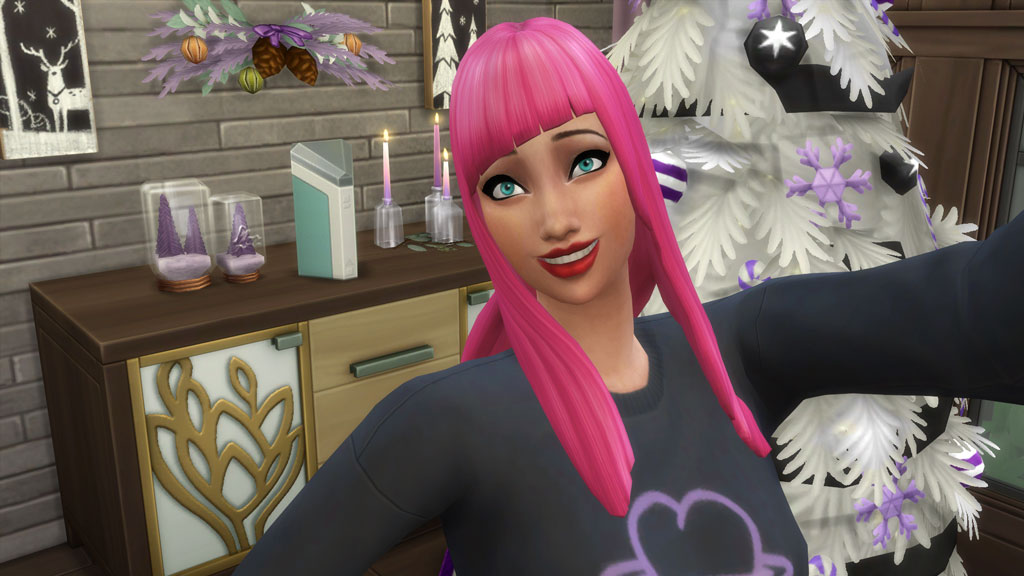 Your Sims can now also have their very own Siri, or Alexa, or… Lin-Z in this case. You can purchase the speaker via Build & Buy and it will give your Sims a couple of fun commands we didn't have in the game before. Lin-Z? Please tell me how to make the two new recipes added in the update, they sound delicious!

Read the Official patch notes of the December 18th Update
It's cold out there… wait, that's a Groundhog Day intro. Also, it's pretty "northern" stereotypical… my apologies. So, it's a month out there in which some experience a cold season at this time of the cycle in which we revolve (or not) around the glowing ball in the sky, and in which festivities may or may not be observed, and others experience a warmer season, in which similar, or non-similar observances may be made. Read more