SimGuruEmory a producer on The Sims 4 announced over at his Twitter account last night that he will be leaving Maxis to focus on pursuing new opportunities.
Here is what he had to say about his departure from Maxis: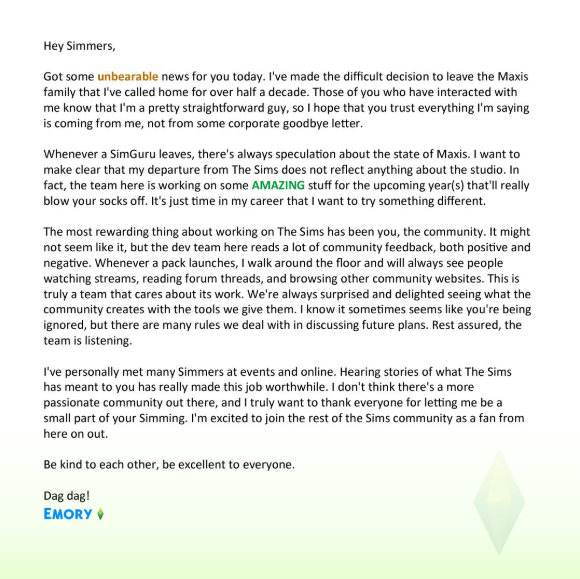 Even though it's really sad to see you go and you will be missed by so many Simmers and SimGuru's, the SimsOnline team want to wish you the very best in your future endeavours and want to say thank you for what you have done to make this franchise amazing for a whole decade that you have been a SimGuru.
Dag Dag Emory!