The Sims team have finally released the families from the Get Famous trailers on the gallery so Simmers can download them and play with them.
Both Get Famous Trailer Cast from the announcement trailer and the Get Famous Co-Stars from the launch trailer can now be downloaded!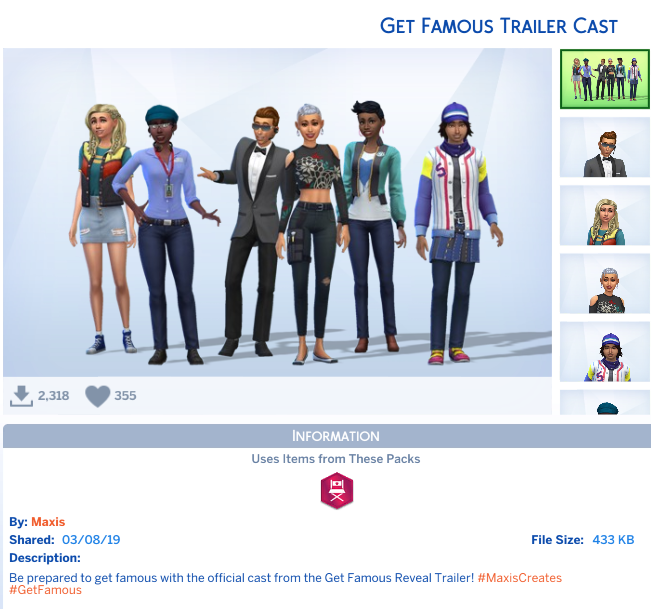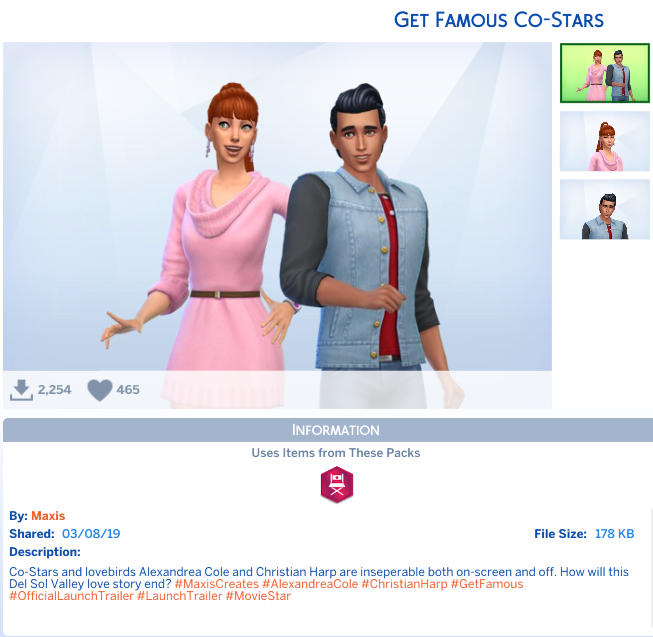 (The Co-stars come complete with skills, relationships and careers).
You can download them from the Gallery by searching for the Maxis account or by searching the hashtag #MaxisCreates.
Happy Simming All!