Every day is Ice Cream Day!
If you have The Sims 4 Cool Kitchen Stuff Pack you'll get an Ice Cream Maker to place on a counter in The Sims 4. The Cooking skill unlocks a wide variety of ice cream flavors. Enjoy your tasty treat with various toppings ranging from chocolate sauce to cherries. Between hard serve, soft serve, gelatos, sherbets, and sorbets, you're sure to find the perfect cool flavor to delight your Sim! Some flavors are more… special then others.
Leveling up your cooking skill is easier when your Sims is Inspired.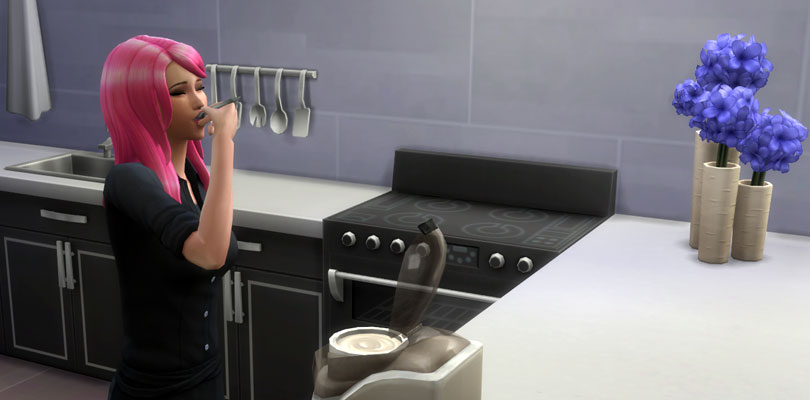 Using the Ice Cream Maker/Machine
Using the Ice Cream Machine is very easy, just click on it and choose 'Craft Ice Cream'. There are 30 different flavors to choose from so choose wisely.
When you made the first batch of Ice Cream it will be placed in a carton in your inventory. You can get 8 servings out of one carton filled with ice cream. Choose between a bowl or a cone to serve your ice cream. When you don't place the ice cream servings in the fridge it will be spoiled after 10 hours (Ice cream in cartons can also be placed in the fridge). Don't forget to clean the machine once in a while.
Special Ice Cream Flavors
Some ice cream flavors are more special then other flavors.
Weight of the World (unlocks at level 3 cooking skill)
This can make your Sim fat very fast by eating 3 or 4 bowls of this ice cream.
Taste of Diet (unlocks at level 4 cooking skill)
An ice cream diet?! The Taste of Diet flavor is almost too good to be true! But it will make your Sim slimmer after eating 3 or 4 bowls of ice cream.
Twin Roses (unlocks at level 5 cooking skill)
Makes your Sims

Flirty

.
Haunted Mint (unlocks at level 6 cooking skill)
Makes your Sims

Inspired

.
Mental Upheaval (unlocks at level 7 cooking skill)
Get 5 random moodlets, positive or negative for one hour each. This flavor is great if you want to earn the Basketcase achievement.
Plant Matter (unlocks at level 8 cooking skill)
Makes your Sim a PlantSim/Green for 4 hours and gives them a Happy moodlet.
Dragon's Breath (unlocks at level 9 cooking skill)
Sims describe the flavor of Dragon's Breath ice cream as a "slow burn"… If you're lucky. This flavor can result in Fire Breathing and it will make your Sim

Confident

for 4 hours!
Chilling Mocha (unlocks at level 10 cooking skill)
Chilling Mocha ice cream is best when "shared." Try the Chilling Touch on friends & family. There is a chance you will turn blue but there is also a chance you will get a moodlet: Ice Treat. When you have this moodlet you can do a mischief interaction on a Sim you don't want to be friends with. It lowers the friendship level between those two.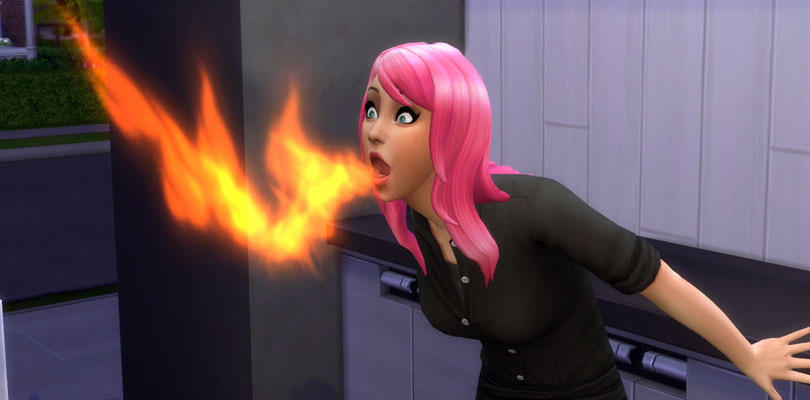 Decorate your Ice Cream with Toppings and Garnishes
Add different toppings and garnishes for the finishing touch when your ice cream is is still in the carton! This won't higher the quality of the ice cream you made but it will make it look more delicious. Topping and garnishes can be placed on every flavor you like. You can choose 1 topping and 1 garnish.
Different Toppings
Caramel Syrup, Cherries, Chocolate Sauce, Coconut Shavings, Nuts, Raspberry Sauce, Sprinkles, Whipped Cream.
Different Garnishes
Banana Slices, Cinnamon Sticks, Flowers, Mint Leaves, Nut Bar, Orange Slices, Peppermint Sticks, Sprinkle Stick, Waffle Pieces, Strawberries.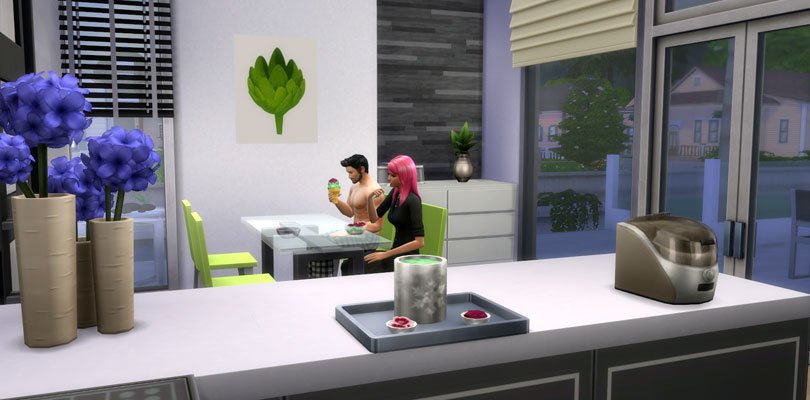 ---
Ice Cream Flavors (Cooking Skill)
Unlock new flavors of ice cream for your Sims to make in the Ice Cream Machine.

---
Level 1
Vanilla
Pistachio Gelato
Chocolate

Level 2
Lemon Gelato
Pure Perfection
Orange Sorbet

Level 3
Weight of the World
Peach Yogurt
Mint Chocolate Chip

Level 4
Basic Gelato
Cherry
Taste of Diet

Level 5
Strawberry
Twin Roses
Liquor Ice Gelato

Level 6
Mango Sorbet
Stracciatella Gelato
Haunted Mint

Level 7
Banana Yogurt
Blue Moon
Mental Upheaval

Level 8
Plant Matter
Fruits of the Forest
Butter Pecan

Level 9
Amarena Gelato
Rainbow Sherbet
Dragon's Breath

Level 10
Chilling Mocha
Ricotta Stregata
Neapolitan

---
Unlock all Ice Cream Flavors with a cheat
There is a cheat to max your Sims Cooking Skill so you can unlock all flavors for the Ice Cream Maker. Use the Cheat Console by pressing CTRL+SHIFT+C. Input the cheat code below to max out your skill level. If you don't want to max your skill level you can change the number 10 with the preferred skill level from 1 to 9.
stats.set_skill_level Major_HomestyleCooking 10
Visit the Cheat Code page for all skill level cheats.

---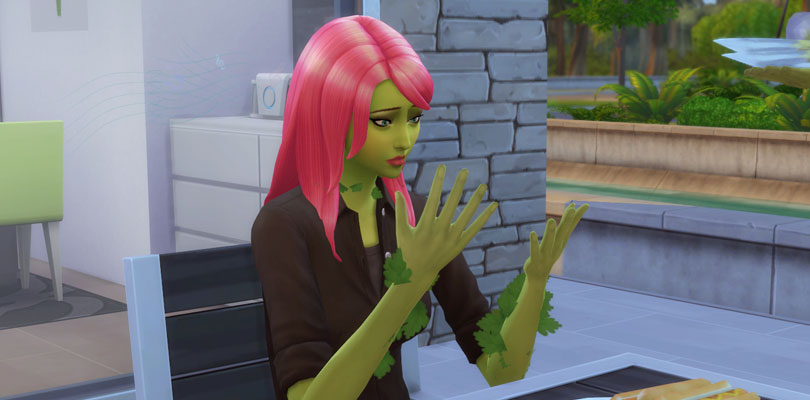 Special thanks to Rens from Simlicious.nl who went to Gamescom and had the chance to try everything out!