In The Sims 4 Snowy Escape you can attend 3 different festivals, each with different foods, decorations and things to do.
Festival of Light
Location: Hanamigawa Koen at the Senbamachi neighborhood
Time: Friday from 6:00PM – 1:00AM
Exclusive Taiyaki
Taiyaki may look like a fish, but don't be fooled! These famous fish-shaped cakes have a delicious filling that comes in a variety of flavors.
Make a Tanabata Wish
Leave a wish on the Tanabata tree to send your hopes and dreams to the stars.
Traditional Outfits
Don Festival of Light exclusive attire to immerse yourself in the celebration of those who have passed on and those looking towards the future.
Pay Your Respects
Honor the ones who have passed by visiting and offering gifts to their grave.
Festival of Snow
Location: Sutefani Onsen Bathhouse in the Yukimatsu neighborhood
Time: Saturday 3:00PM – 12:00AM
Snow Time
Show off your Snowpal building prowess and spend some time playing in the snow. It's everywhere!
Check Out Those Sculptures
These works of art are completely made of snow and a lot bigger than your average Snowpal.
Get The Festival Snow Outfit
Warm? Check. Stylish? Check. Perfect souvenir from your trip to the slopes? Check!
Warm Up With Ikayaki
Try something new and grab the delicious Ikayaki sold at the festival food stall! It's not every day you get to say you ate grilled squid.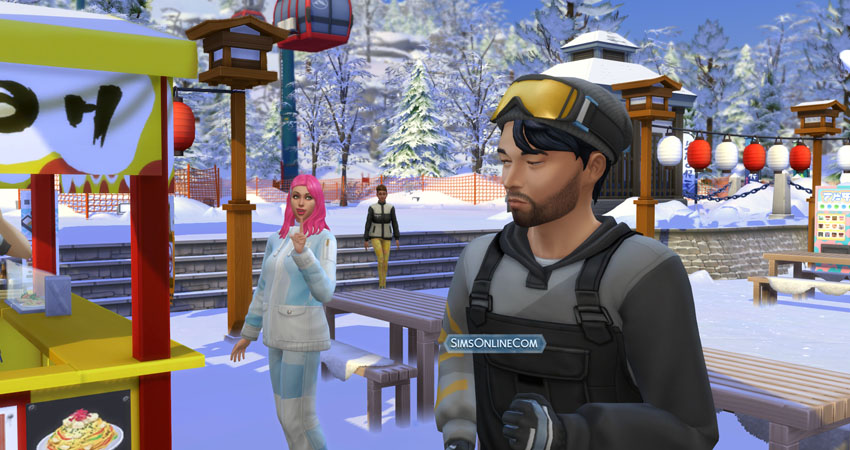 Festival of Youth
Location: Hazakura Lounge at the Wakaba neighborhood
Time: 10:00AM – 6:00PM
Voidcritter Hunt Challenge
Talking to Yamachan will let the kiddos begin their journey to be the very best Virtual Voidcritter Hunter around. Click anywhere on the ground to search for Voidcritters. After catching 10 Void Critters you can claim a prize from Yamachan.
Blessing and Yamachan
Encourage today's youth with a blessing and meet up with the loveable resident mascot, Yamachan!
Ice Cream Crepes
Almost too cute to eat, these exclusive Ice Cream Crepes are a fun snack for all ages.
Paper Kabuto
Let your child live their best paper samurai life with a special Paper Kabuto.