The Sims 4 House Download: Family Dream House
House value: 218.716 Simoleons
This really is the perfect house for a large family with a maximum of 8 Sims. It has a lot of space and a lot to do! Your Sim will never get bored here. One of the nice features of this house is of course the Swimming Pool, that is needed in every large home. But that's not all! It has a cute nursery room so your newborn Sim can sleep in peace while your other Sim can go to their Home Gym to work on their Fitness skill.
This house has everything to let your kids grow up. They can play with toys, monkey bars and it even has an activity table to learn the kids some skills. But it's not only a family house, it also has a special room to host amazing house parties! With a bar, games and music to enjoy.
If one of your Sim want to stay at home parent you can learn the Painting skill on the easel or learn to program on your computer in your home office. You can find some planter boxes to start on your Gardening skill and earn extra Simoleons.
Every room in this house is carefully decorated and each light is well adjusted to their surroundings. This will help to capture amazing screenshots in your game with this house. If you want to use this house in Let's Play video's or screenshots for your stories you can! You don't have to give credit but it's always appreciated. #NoCC
This lot contains
Living Room
Kitchen/Dining Room
1 Master Bedroom
4 Bedrooms
1 Nursery
Party Room
Home Office
Home Gym
Garden with Swimming Pool, Barbecue and Monkey Bars
Screenshots
Floorplan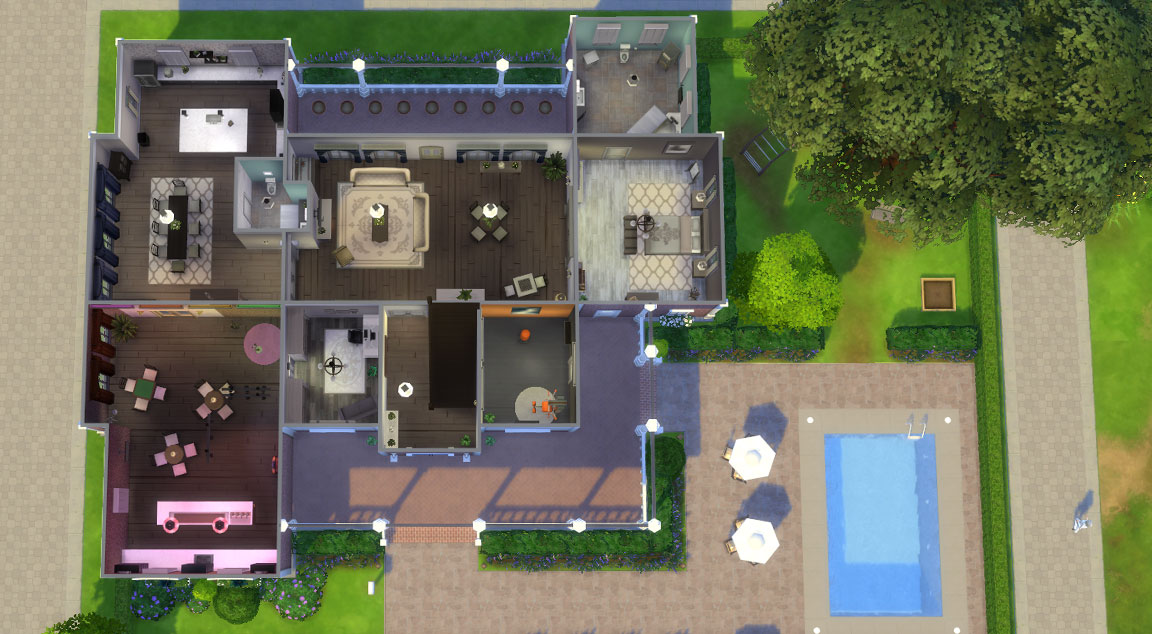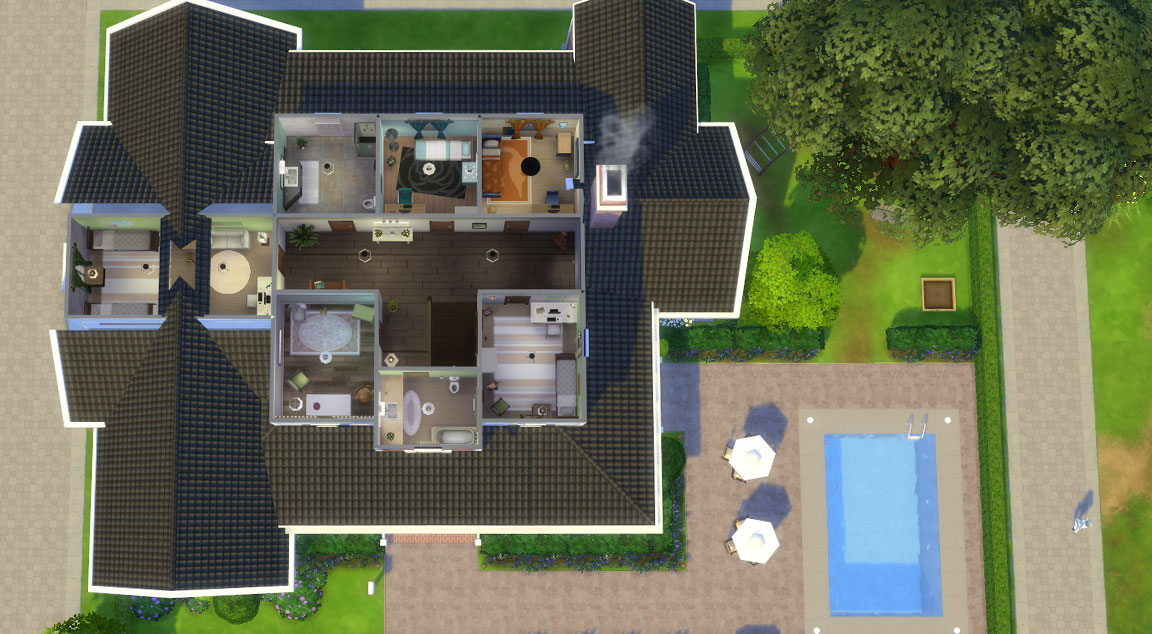 Expansions needed
The Sims 4 Get to Work
The Sims 4 Outdoor Retreat
The Sims 4 Gallery Username
Donsvlinder