Update your game to get these movie posters
The Sims released a blog with a small update for The Sims 4. The only changes are the movie posters and minor bug fixes.
Decorate With Free Movie Posters, Now Available in The Sims 4
We hope you're excited for next week's release of The Sims 4 Movie Hangout Stuff Pack* – we sure are! While we were working on the stuff pack, we got an idea: why not put the movie posters we've made for some of the fun videos we post on YouTube into The Sims 4? So… we did! They're now available, free** for all players.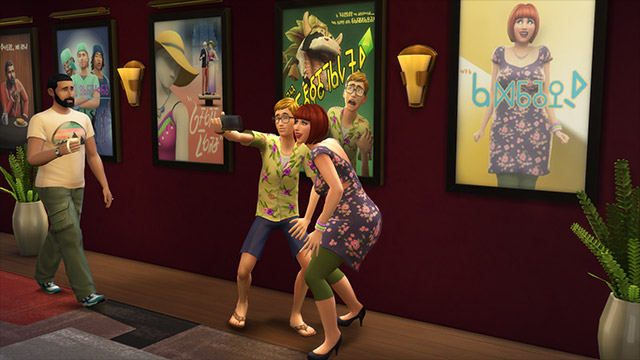 Today's Update added eight new posters to The Sims 4. There's a poster from Still Life, Malpractice, Epic Wood, and more, perfect to decorate your world. They're perfect as accents for your Sims' bedrooms, or as decorations for their in-house (or backyard) The Sims 4 Movie Hangout Stuff entertainment center. We hope you love them as much as we loved making them!