It's Movie Time! The Sims 4 Movie Hangout Stuff is Coming Next Week
Next week you'll be able to get your hands on a new stuff pack from The Sims 4 called: Movie Hangout Stuff! This was announced on the official Sims website.
Watch the Stars Beneath the Stars
Grab the popcorn and invite your friends – The Sims 4 Movie Hangout Stuff Pack* is coming on January 12, and includes the stuff your Sims need to set the stage for a relaxing movie night.
Key to any screening is an awesome screen, and the new Movie Projector Screen fits the bill. This new object is much more than an oversized TV – it's loaded with ten original films to watch, from action and comedy to romance and horror. There are even two family movies in case your Sim wants to catch a flick with their kids. Each tells a unique tale, and you'll be captivated alongside your Sims as they gasp in shock, cry over tragedy, and share a good laugh at the perfect punchline.
Movies may be best experienced as a group viewing under a night sky, but that's not the only way to enjoy the new films. You can always retreat to your den of solitude and watch these flicks on your TV, if you'd rather enjoy a more intimate environment.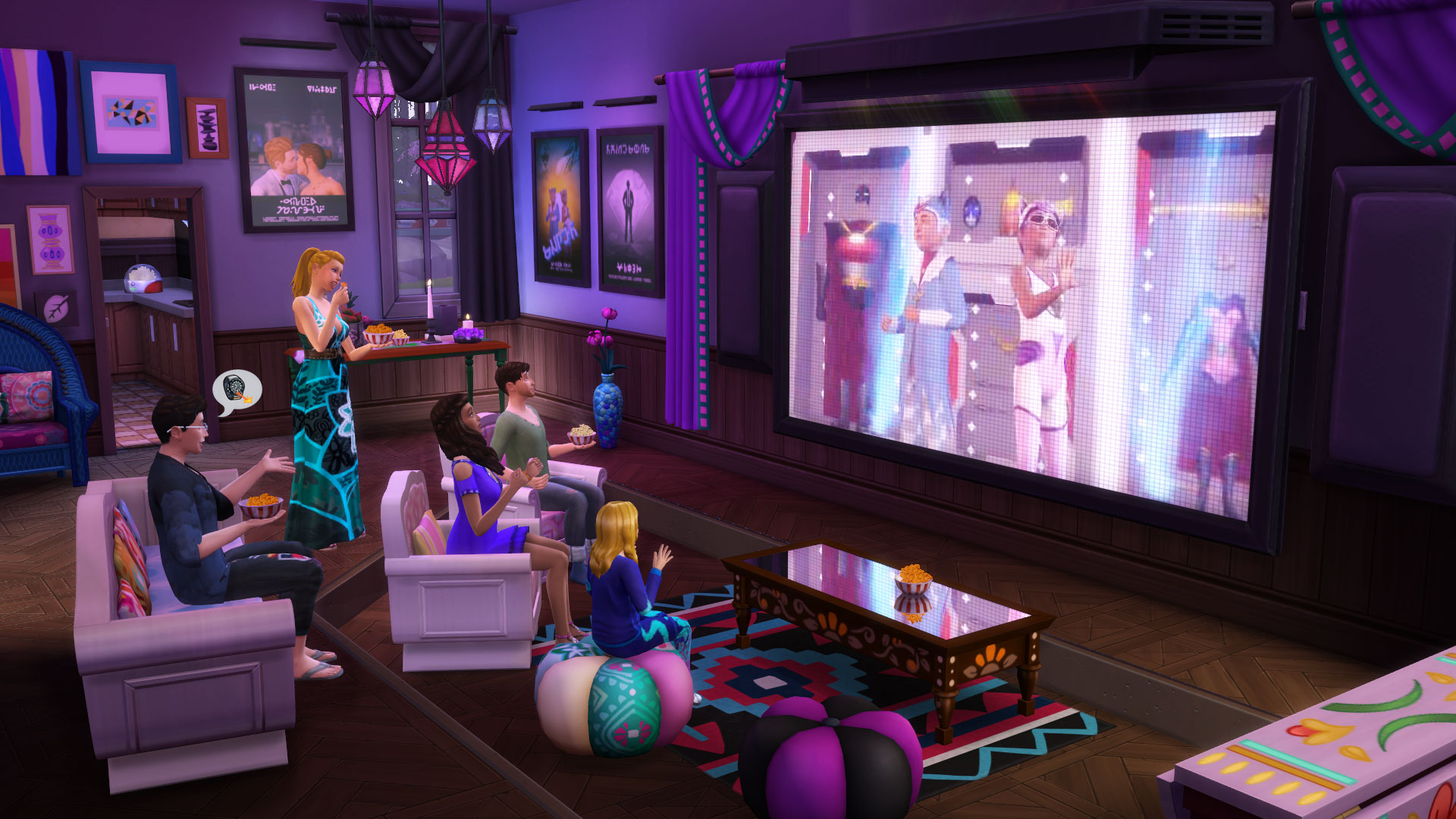 Of course no flick can be fully appreciated without an accompanying bowl of popcorn on your lap, and the new Popcorn Popper lets you do just that. Your Sims can pop (and devour) traditional buttered, cheddar, caramel, or kettle. Just beware… popcorn may fly everywhere when they view a jump scare in one of the horror movies!
But we didn't just want to give you the tools to watch movies (and eat popcorn). The Sims 4 Movie Hangout Stuff also includes new furniture and decorative accents to add a touch of color to your awesome hangout. You can create a great indoor movie lounge, or take it outside and create a totally awesome bohemian atmosphere to watch movies in the breeze.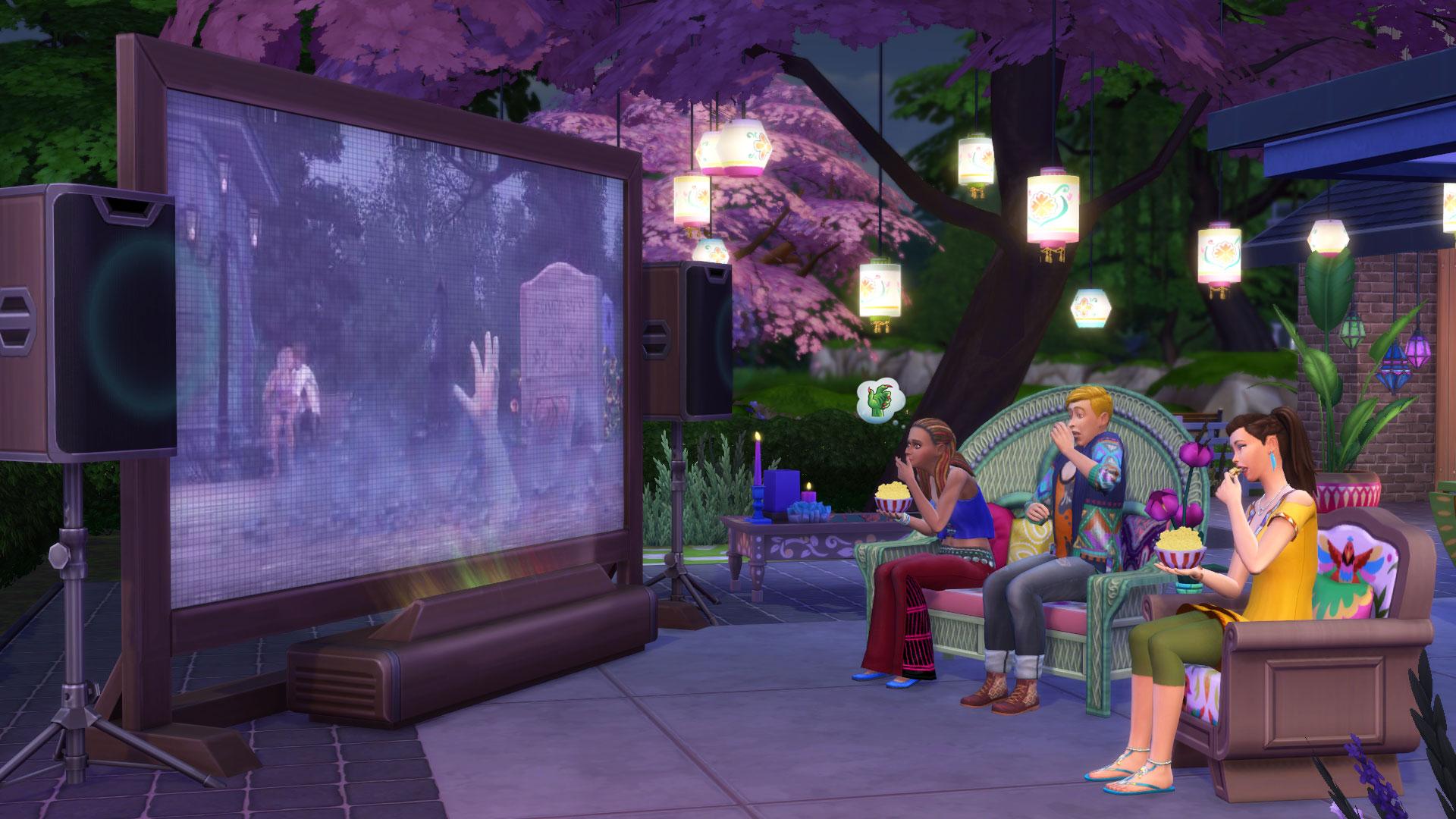 The Sims 4 Movie Hangout Stuff releases worldwide on January 12 – are your Sims excited to watch some flicks and chill?