SimGuruLyndsay has announced that The Sims 4 will Be attending this year's EA Play.
@TheSims will be there! https://t.co/BMVDpnWQGy

— Lyndsay (@SimGuruLyndsay) May 6, 2019
You can now download the EA Play App from either Google Play Store or the App Store.
The App allows you to check what games are attending this years event, the schedules of each of the games and where they are located during the event.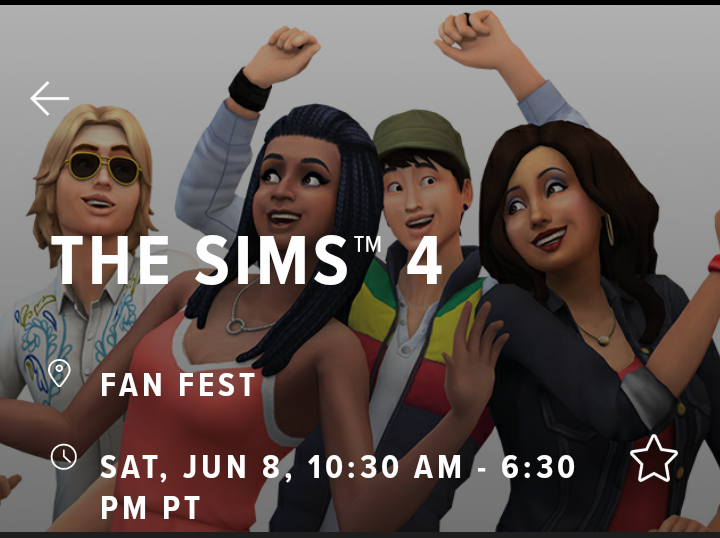 The app states The Sims 4 will be located at the Fan Fest section of EA Play and that you will be able to play the game starting Saturday at 10:30am PST and ending Sunday at 6:30pm PST.
We hope you are just excited for EA Play as we are. We will keep you updated on all the news once EA Play is being held.