The Sims team released a brand new update today which includes a brand new Triple Boost Week that has started now.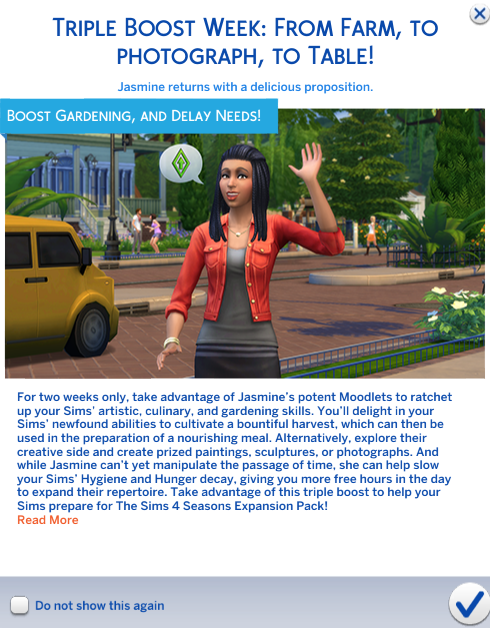 This Triple Boost Week will be focusing on farming photograph and more. The Triple Boost Week will be two weeks long and will end on the 7th June 2018 just in time for "The Sims 4 Seasons" to be released.
To get started on the Triple Boost Week you just need to call Jasmine from your Sim's cell phone and it will get you started on the event.