The Sims released a new video with live gameplay footage!
See over 15 minutes of live gameplay from The Sims 4 in the official walkthrough trailer.  The producers of The Sims 4, Graham and Ryan are talking us through the gameplay footage of this video. In this video there are some interesting things you will see.
Different ways to work out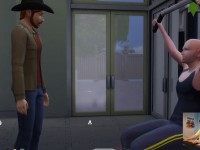 Personally I like the different ways to work out like crunches, push ups, jogging and working out on different machines. The animations for that are pretty realistic and it's fun to watch. The machines you are seeing in the video are a treadmill, home gym and a punching bag. There are 3 ways to help you fasten your fitness skills:
There is an option to ask a personal trainer to help you with the work out.
You can channel the stress and pure rage and put it in to the workout.
With traits or aspiration.
Emotions
In this gameplay trailer you will see some cool emotions and with each emotion comes with different interactions. You can see some different walking styles and face expression with the different moodlets. If they are organizing the party you can see from a distance what moodlet your guest will be in. It's actually kind of funny to see that.
Cool objects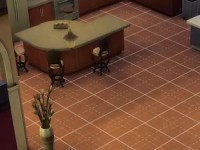 Of course there is the cupcake machine. There are many different cupcakes to bake like: Classic Vanilla, Minty Mocha, Carrot Cake, Butterscotchman, Strawberry Fizzy and Red Velvet. For each of them you will need a different cooking skill level to make them.
One thing I am really excited about it the round kitchen counter!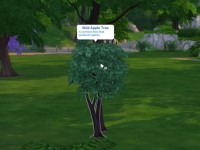 I think I'm going to use that a lot in my great mansion builds when The Sims 4 releases.
If your Sim is walking around in the neighborhood you will be able to find some wild apple trees where your Sim can pick apples. You will be able to take them home and plant an apple tree of your own and improve the gardening skill of your Sim.
The Gallery
My favorite part of The Sims 4 walkthrough is the ease of swapping out an entire home with a few clicks. An interesting thing I saw in the trailer is that your Sim purchased the house when downloading it. When the lots have different values the difference will be taken off your Simoleon account. This will work the same if you are placing an entire extra room.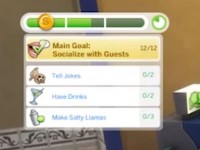 Social event goals
If you are throwing a party there are certain goals to achieve. In the trailer you will see the main goal of that party: Socialize with guests. The other event goals are not required. I'm not sure what the Simoleon sign stands for in this time line.
I already pre-ordered my edition of The Sims 4! Are you ready tot pre-order yours after this live gameplay trailer?