What can you expect from The Sims 4 Vampire Game Pack? Well… a lot of dead stuff! Vampires, trees, plants, headstones and it's all beautiful and very detailed! Most of the stuff is Victorian themed with a lot of color variations.
Build mode
Let's start off with all the new Build mode items! Builders will love this pack because of all the new items you can use outside of the house. How does Creeping Ivy, Victorian friezes and 4 new Victorian fences sound?
Build more unique roofs with new roof sculptures. We can always use a new dormer! A very nice Victorian styled one. Or finish your haunted house with a Werewolf Gargoyle on your roof. One thing we really missed in every pack is new friezes. We now get 2 new Victorian styled ones with The Sims 4 Vampires.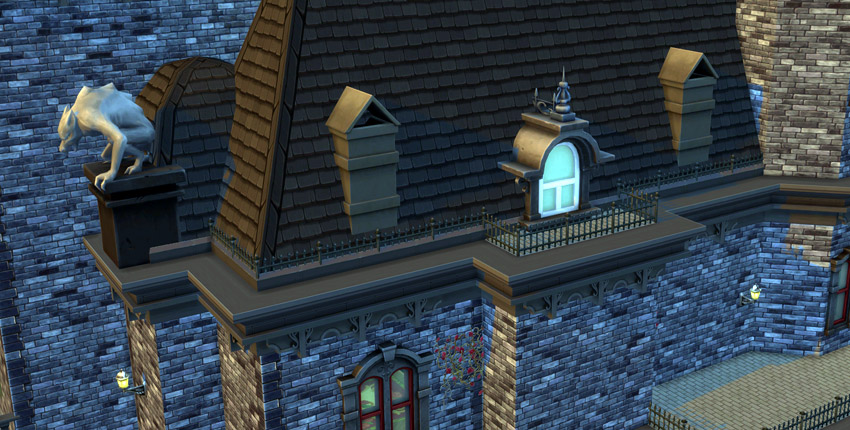 What do you need to build amazing balconies? Fences, columns and spandrels! Look at those beauties, you can be very creative with all this new stuff. Don't forget to build a ceiling above the balconies so Vampires can hide from the sun and still be able to go outside.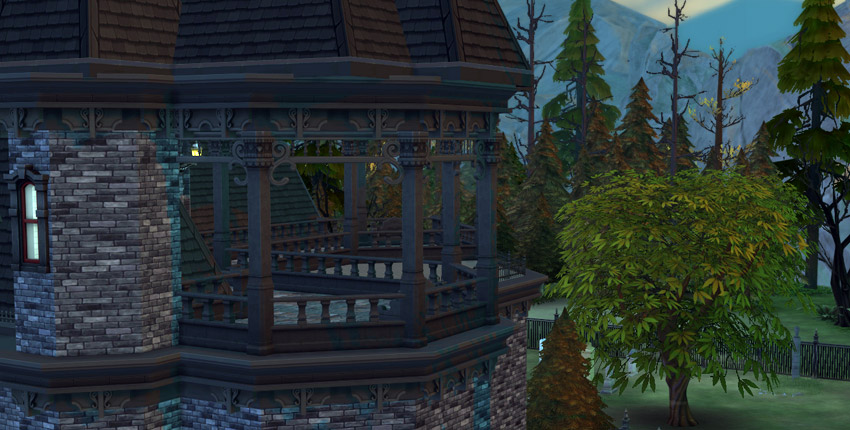 Change the style a bit with 5 new Victorian wall patterns, 2 old brick wall patterns, 2 carpet patterns, and 5 other floor patterns that look amazingly well. As of the new doors and windows. You'll get 3 new doors, 1 arch and 5 new windows. There are also some decorative pieces for the outside of the house like creeping ivy, a gargoyle and a werewolf.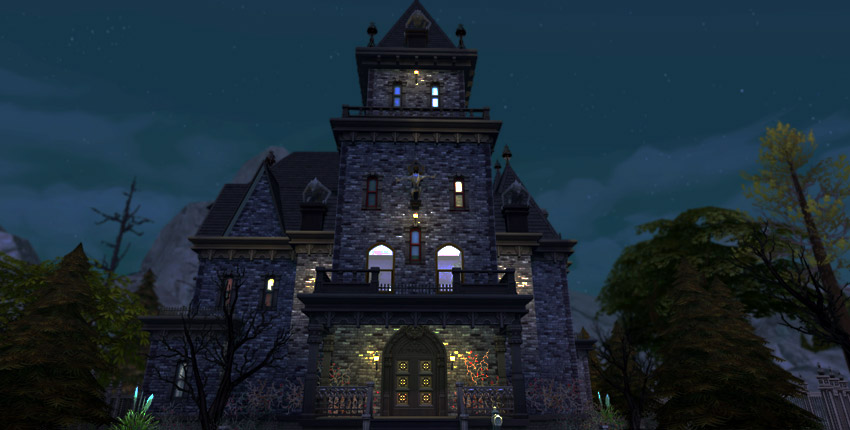 You can put together your own mix 'n match pedestals with statues or build a graveyard with the new headstones.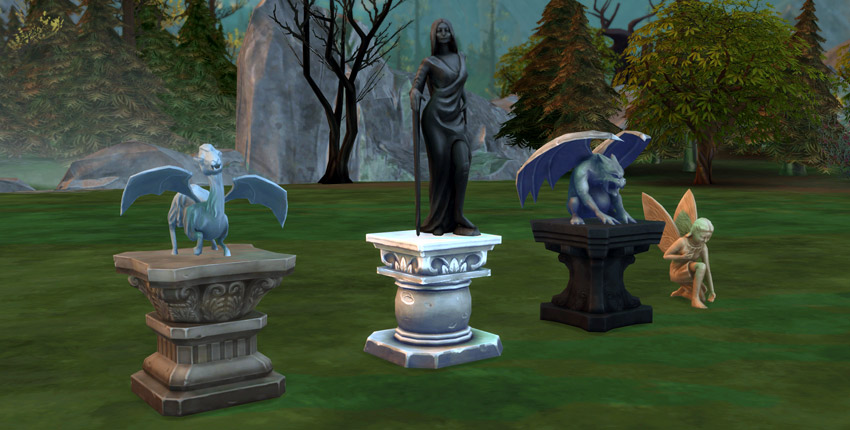 Buy Mode
New gameplay objects are added. Sleep or Woohoo in one of the three new coffins for your Vampires or skill up on the Pipe Organ. There are some new chairs, tables, bed, kitchen counters but the most interesting items are the ones we didn't have already. Such as real looking Cobwebs (not the cobweb looking like the ones from Spooky Stuff), scratches you can place on the wall to make your house feel a lot more old and dusty. I'll let these screenshots speak for themselves how much amazing new stuff is in this pack.