Tiny Homes are one of the biggest (or should I say tiniest) trends in real estate right now. The Sims is kicking off 2020 by joining the tiny house movement by bringing Tiny Living to the game. With packs such as My First Pet Stuff and Moschino Stuff it's no surprise Simmers seem to have a love/hate relationship when it comes to SP's for The Sims 4. Fingers crossed The Sims 4 Tiny Living Stuff will finally be a different story.
This review was sponsored by EA, however opinions given are my own honest, unbiased thoughts on the product.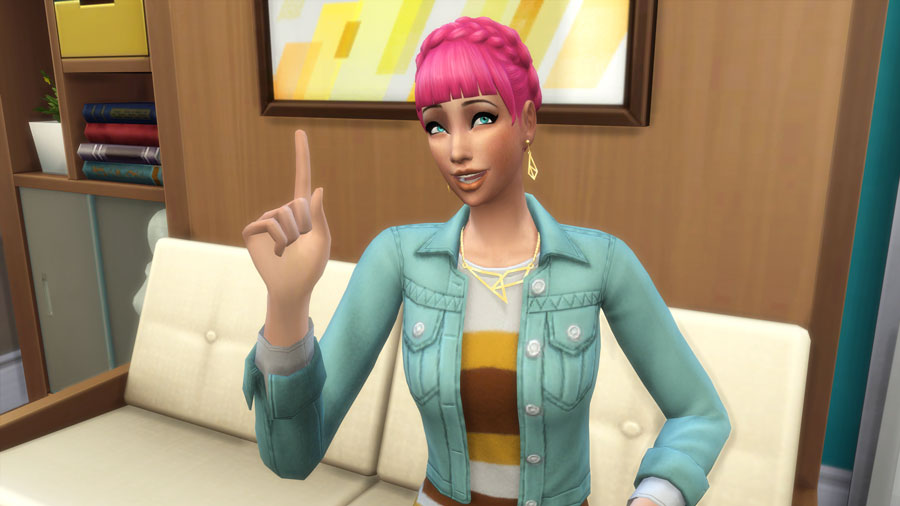 Cozy comfort in Create a Sim
The first thing I always check out when reviewing a new pack is the Create a Sim items. The pieces for both feminine and masculine Sims work great as their everyday wear or maybe as pajamas or even a cold weather outfit. The items look great and homey, which makes the perfect choice for your Sims when they're chilling in their tiny houses. 
But I must admit the items might not be the most versatile, which is a bit of a downside. While the quality of the clothes is very nice, the style is focused very heavily on colder weather types. I wouldn't wish it upon the most hated Sim to wear these in Del Sol Valley or Oasis Springs. Or… Maybe I would. Hey Vlad, do you want to come over and play dress up? You'll be right there? Great, see you soon!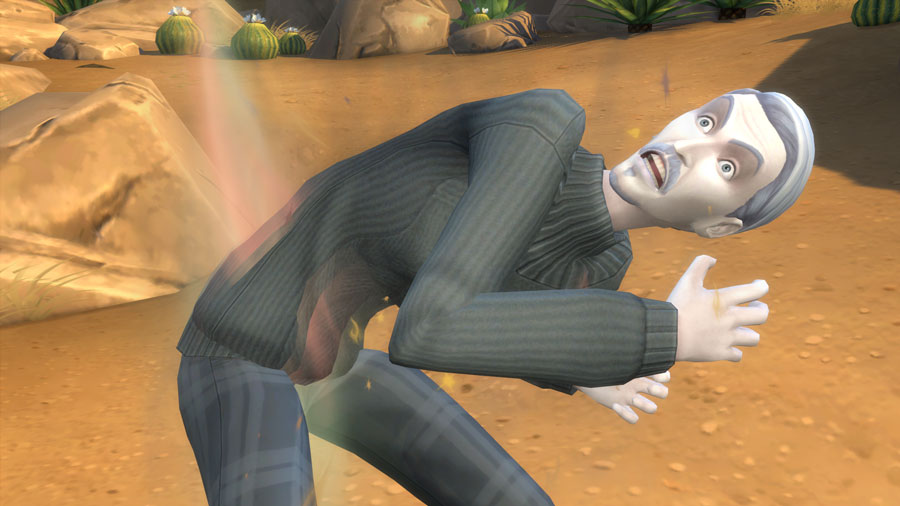 One of the best things of Create a Sim is that they've converted the hairstyles to multiple life stages. Normally kids and toddlers would be left out of a pack like this, so I think this is a very nice solution. It gives players who don't use custom content the opportunity to have more choices for their tiny family members. Besides that it just adds a bit more volume to a Stuff Pack which is a good thing.
Watch our complete overview of the Create a Sim items
---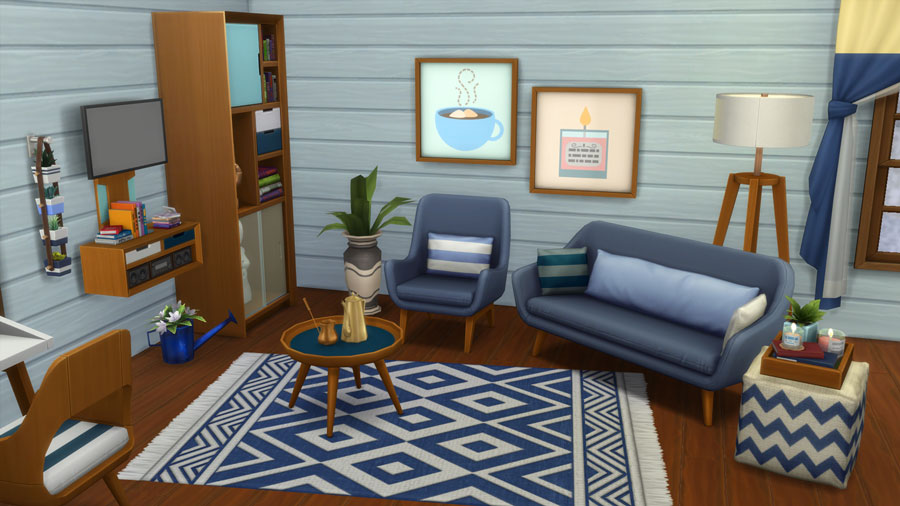 Modern and multi-functional in Build & Buy
There aren't any Build items apart from one door, so let's have a look at the Buy items. If you love minimalistic, yet fun designs you are going to love Buy mode! There is not one single item that I didn't enjoy using. The only thing I could comment on is that not all color swatches are perfectly matched with the other items, but I love the color palette nonetheless. There are colorful options, and more subtle ones, so I think that makes them very versatile.
You know what's also versatile? The multi-functional objects! It was about time we finally got some pieces of furniture with multiple purposes. You can now have a bookcase, television and stereo in one, or what about the loveseat & bed combo? Yep, Murphy beds are back! It is items like these that were really missing in The Sims 4, so I think it's a very welcome addition to the game.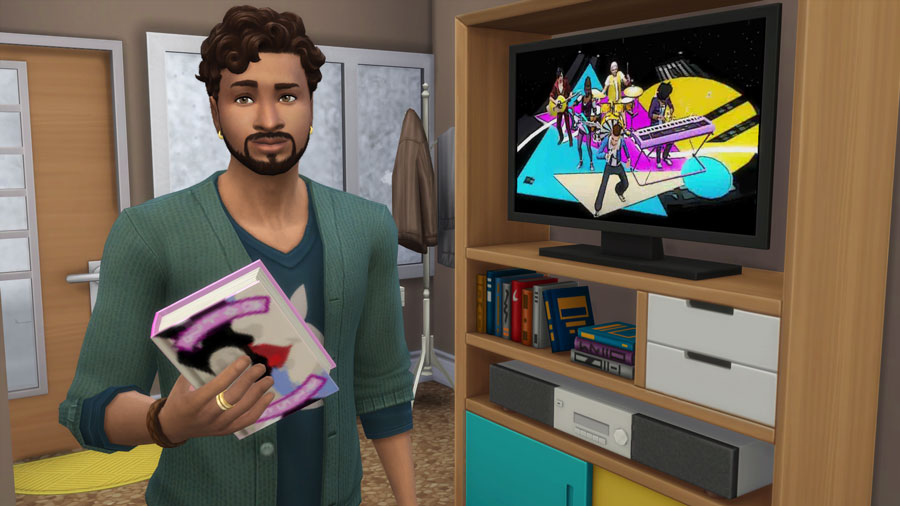 The new lot type Tiny Home Residential is both fun and challenging for builders as it comes with certain limitations when building. Tiny homes come in three different tiers, (micro, tiny or small houses) depending on how "big" they are, with a maximum of 100 squares. If you need more tips and tricks to keep your builds tiny, make sure to check out our guide!
The perks and dangers of Tiny Living
Living in a tiny home comes with restrictions while building, but it also comes with great perks as well once you start playing with your Sims. Based on the tier of your house, Sims living there will get more rewards available. The smaller, the better. These so-called micro houses are incredibly challenging to live in, especially with multiple Sims.
I think that the perk-system is a nice way to persuade Simmers to go for the smallest houses possible. The lower bills or the relationship gains are great tweaks to make it rewarding enough, even when you're struggling here and there to find a place for the most basic things like your fridge.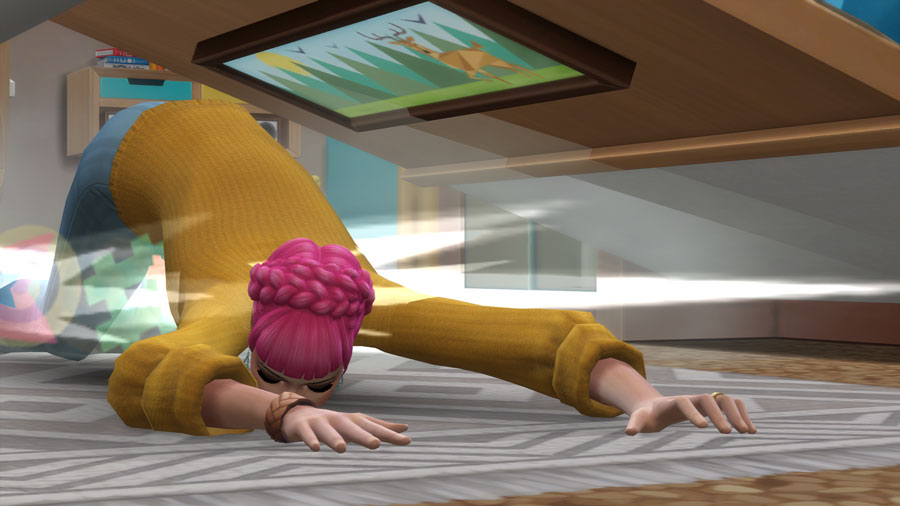 To open up your tiny space a little bit more you could also go for a Murphy bed. Normally these beds are innocent, but you'll see that now and then the mechanics malfunction and the bed gets stuck. One advice for this: BE CAUTIOUS! Sims can get body-slammed by the bed when they're trying to force it down. While it is utterly hilarious to see them struggle with this, it has been proven to be quite deadly too. Oh and uhm, don't try and sleep in a broken bed either… Don't say I didn't warn you! 
The Sims 4 Tiny Living, tiny victory or big flop?
So is this tiny pack a little bundle of joy or a huge disaster? As usual it also depends on your personal taste, but I'd say it's worth the price for sure. I spend a lot of time with this pack already and I loved every second of it.
The Create a Sim might be a bit on the boring side for some people, but the overall quality is great. The items are very nice for everyday use in worlds like Windenburg from The Sims 4 Get Together or Brindleton Bay from The Sims 4 Cats & Dogs as it suits these biomes very well. The hairstyles conversions for all age groups are a great idea and I hope we'll see more in future content, or maybe even for older packs too.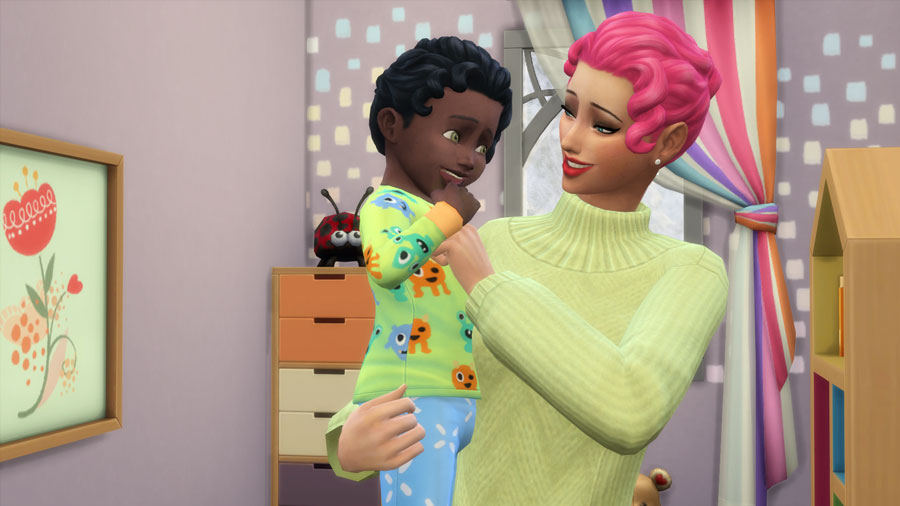 I think the most powerful aspect of The Sims 4 Tiny Living is its Build & Buy catalog. The furniture is amazing, even for bigger homes. There is a nice variety of items to work with, while sticking with the same theme. I loved the challenging aspect of the new lot type. It made it more creative than usual. I couldn't stop building tiny houses all weekend. 
As this is a Stuff Pack after all, the focus isn't really on the gameplay in Tiny Living. Don't get me wrong, the Tiny Home Residential perks are nice. However, if you aren't playing in a tiny house, the only noticeable new feature would be the Murphy beds. While their gameplay value is quite minimal, I think we can all agree that the beds are a welcome addition to the game.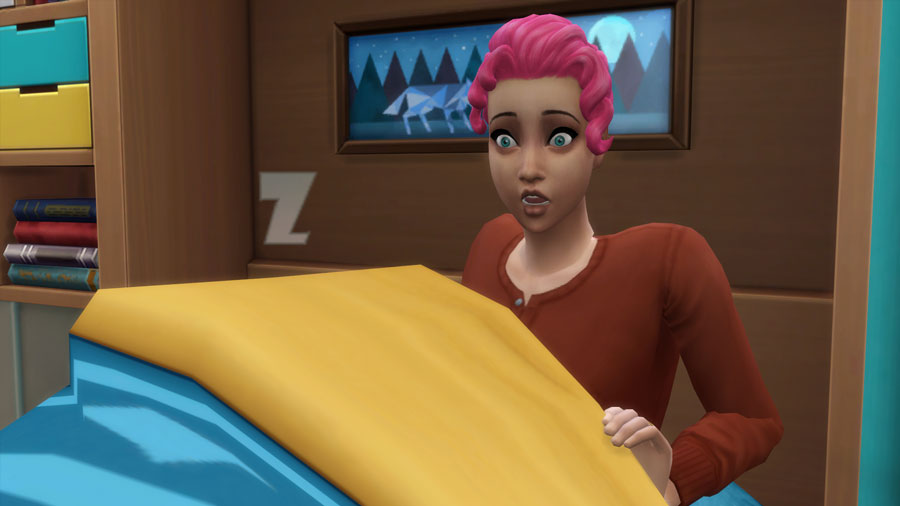 In all honesty I think The Sims 4 Tiny Living is one of the better Stuff Packs out there for The Sims 4 right now. It's one of the first SP's where I didn't feel like something was lacking and that says a lot as I usually find at least something to complain about. The theme is very well executed and even if tiny houses aren't really your thing I think you'll enjoy using the items in bigger builds just as much.