A couple of days ago The Sims had a big surprise for us by suddenly dropping the trailer of The Sims 4 Tiny Living stuff on their social media. The pack will be available on PC/Mac on January 21st, and February 4th for consoles. While the trailer is rather small, with only a 1-minute video, it did provide us with some great clues about the upcoming content. So let us gather all the intel we have and see what we know so far.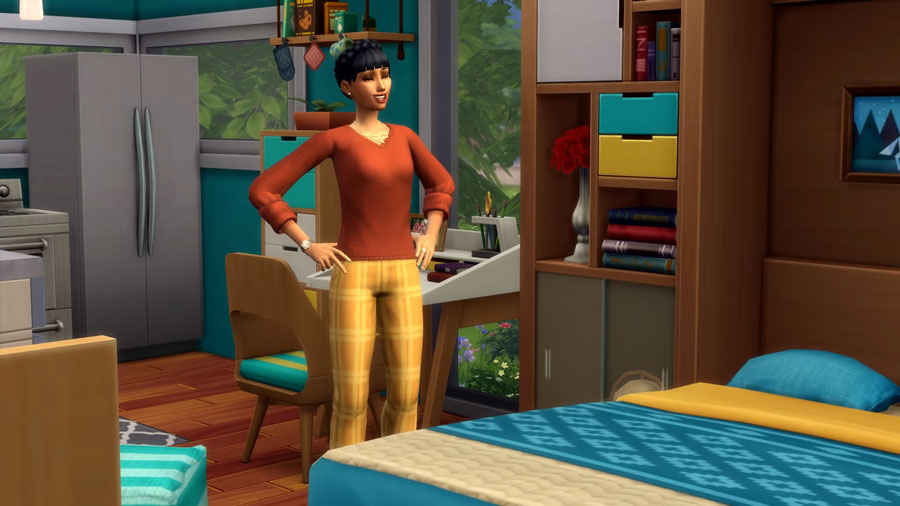 Living big on a Tiny Home lot
Tiny houses have grown tremendously in popularity lately and the Simming community is picking up on the trend. Players are building the tiniest homes (some are even 2×3) and are challenging themselves to get more innovative with their use of space. But why stop there? The Sims 4 Tiny Living Stuff will add a new kind of lot for your Sims to live on, the Tiny Home Residential lot type, coming with all sorts of benefits and limitations to emphasize the tiny living lifestyle even more.
Using this lot type will mean houses can't be bigger than 100 tiles, giving builders motivation to use their creativity when coming up with a floor plan. However, going upwards and adding more floors to your building does not seem to be restricted more than it already is.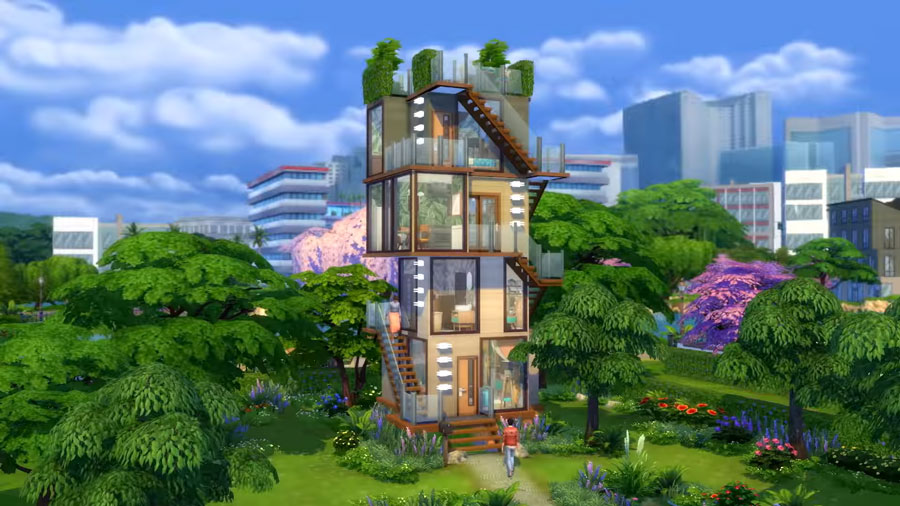 Living on the Tiny Home Residential lot type will give certain bonuses to the Sims of your household. As your Sims live together more closely, their relationships grow faster than usual. If this means that Sims will also decrease their relationships easier with Sims they dislike is not sure yet, but it would certainly add an interesting dynamic between rivaling siblings or roommates.
Households living on this lot type will receive lower bills for living smaller. The trailer also states there will be a comfort bonus of some sort. What this entails we can not say right now as little information is known so far. 
Think Smart & Small, but make it Cozy
To be able to live in such petite properties, it's necessary to think of more inventive ways to save space. We'll be getting another one-tile desk & wardrobe, while other furniture is squished together to make multifunctional items. A good example of the latter are the entertainment units, provided with tv, a stereo and even a bookcase. How convenient!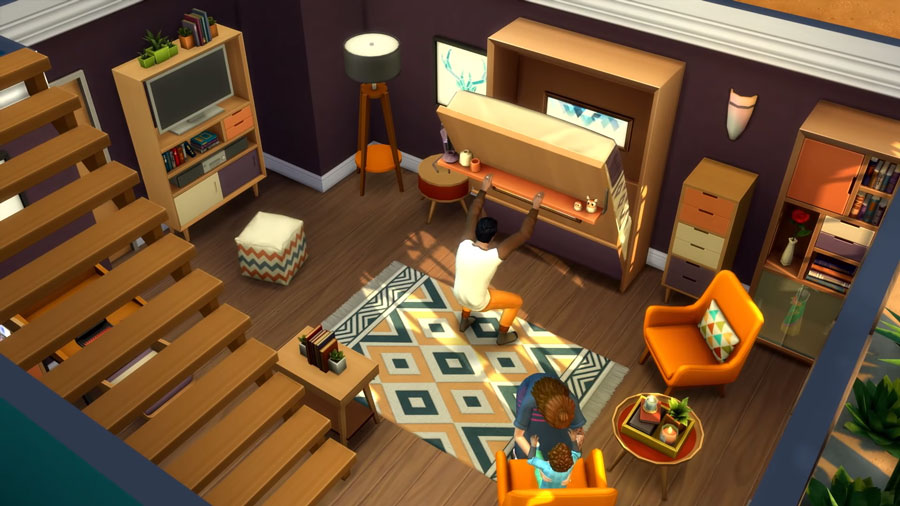 One of my favorite things to look forwards to might be the return of Murphy beds. Simmers expected the object to be included in a pack such as Discover University, so imagine their surprise when it wasn't in the catalog. Guess EA had to hold on to the beds a little longer, who knew? It's a very welcome arrival as it will be a total game changer for the tiny house builders of the community. 
The Murphy beds will be available in different qualities, some more luxurious than others. While the more expensive ones calmly come loose from the wall using a remote control, some seem to not come down without a fight. And dangerously (and hilariously) so, as Sims can get seriously hurt using these beds. Some might say they're can be deadly…  
We brought back the murphy bed! Be a shame if it couldn't kill you. https://t.co/IHHTIX7ni0

— Dave Miotke (@SimGuruNinja) January 7, 2020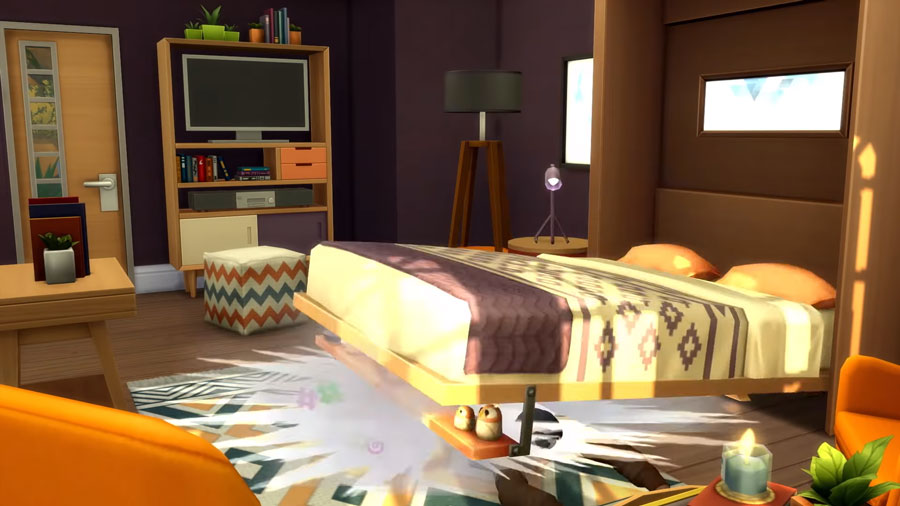 The designs for the Build & Buy objects as well as the Create-a-Sim items reminded me of the hygge trend. Everything looks very cozy and homey, from sweaters to ottomans; everything just shouts comfort.
---
The official The Sims Twitch channel will be showcasing the pack during a livestream on Friday January 17th, starting around 8PM CET (11AM PT).