There has been a lot of commotion around The Sims 4 My First Pet Stuff. One of the major downfalls for most Simmers was the small amount of little critters that we get in the pack. Understandable, because there are plenty more animals that people might keep as pets in real life.
But luckily the modding community comes to our rescue! In this case in the shape of The Kalino, an awesome modder who creates content for pets in The Sims 4. She created a mod for Simmers who would like to have a little more choice when it comes to rodents! I was able to speak to her personally so I could give you just that little bit more inside info about the mod. Let's jump into the rabbit's hole and see what the fuss is all about!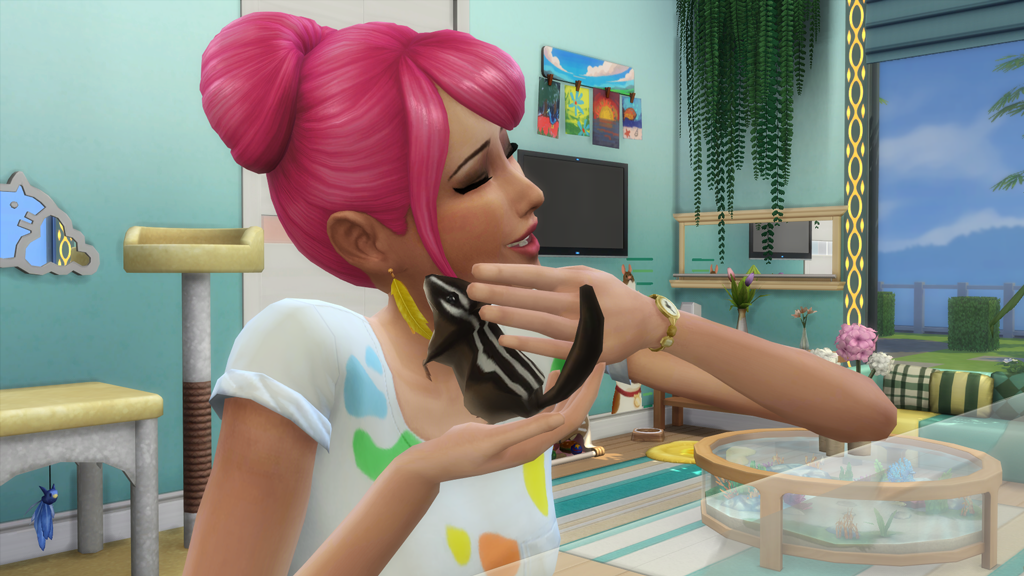 Small Animals mod review
The mod itself is really straight forward. Just pop your mod into the right folder and you're good to go. After installing the mod you'll find the new rodents in Build & Buy, just like any of the other rodents. Not sure how to install a mod? Scroll down if you need some help with the installation, I've explained the process there! Overall I really enjoyed the mod as the animals are super cute. The mod will be a great addition to any Simmers' game IF they don't mind using custom content in their game.
The rodents are amazingly well made by Kalino. I love how she kept the style of the other Sims 4 rodents intact, while adding ten more species to pick from. The 3D models are great and blend right in with the original game. I personally think this is great as I do not like mods that look like they do not belong in the game when it comes to graphics.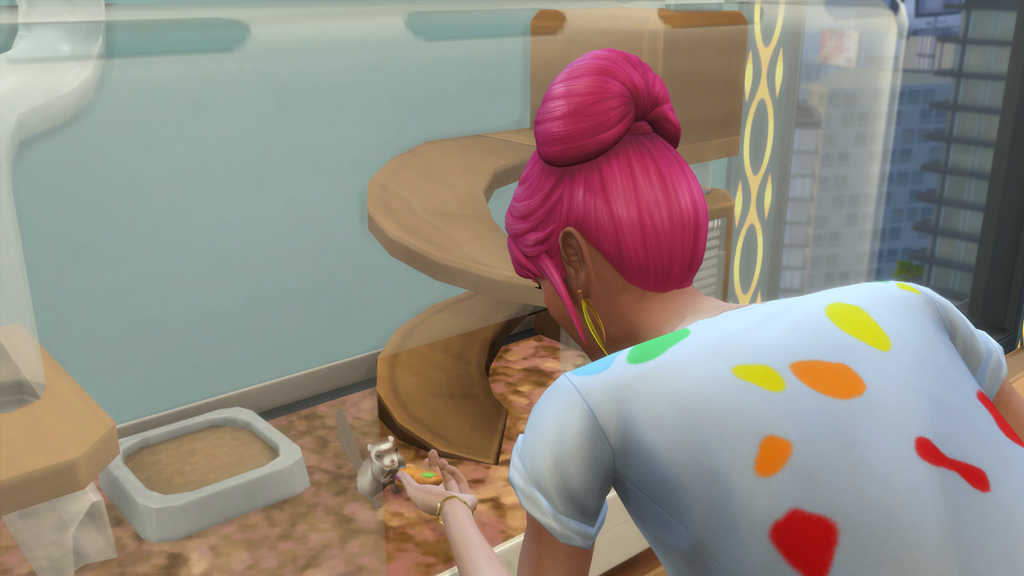 That said, there are a few things that differ from the original four cages. All rodents come with 6 different colors of cages, all of which are very neutral toned. While I don't think this is necessarily a bad thing, though I did enjoy the colorful cages from The Sims 4 My First Pet Stuff. I am not too bothered by this, but I can imagine some people might miss the bright colors.
Another thing that is different is that some of the pets have color swatches. And with that I mean the animals themselves, not their cages. Ginea pigs, squirrels and chinchillas are just a few examples. I think this is great, as there are so many different breeds and fur colors when it comes to these little cuties. It didn't make sense to me that EA choose to have all hamsters look the same, while you were able to pick colors in previous games. I am glad Kalino thought of this!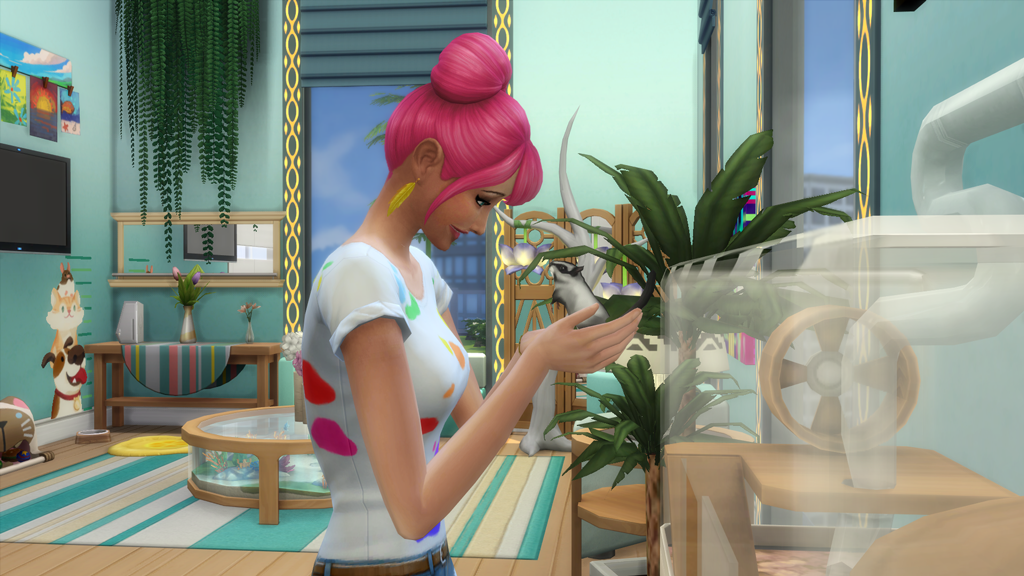 While the animals are very enjoyable to play with, they are remodels of the original four rodents that came with The Sims 4 My First Pet Stuff. That means that for some of the animals I don't think the cage makes much sense as each species has their own needs when it comes to their habitats. Not that I expected different types of cages, but you might want to keep that in mind if it's something that could bother you.
As the mod used the rat cage as its base, all pets will show up with a rat picture in your relationships. Either that, or my chipmunk Alvin has been a little rat all along, hidden in a chipmunk costume… Oh, the irony!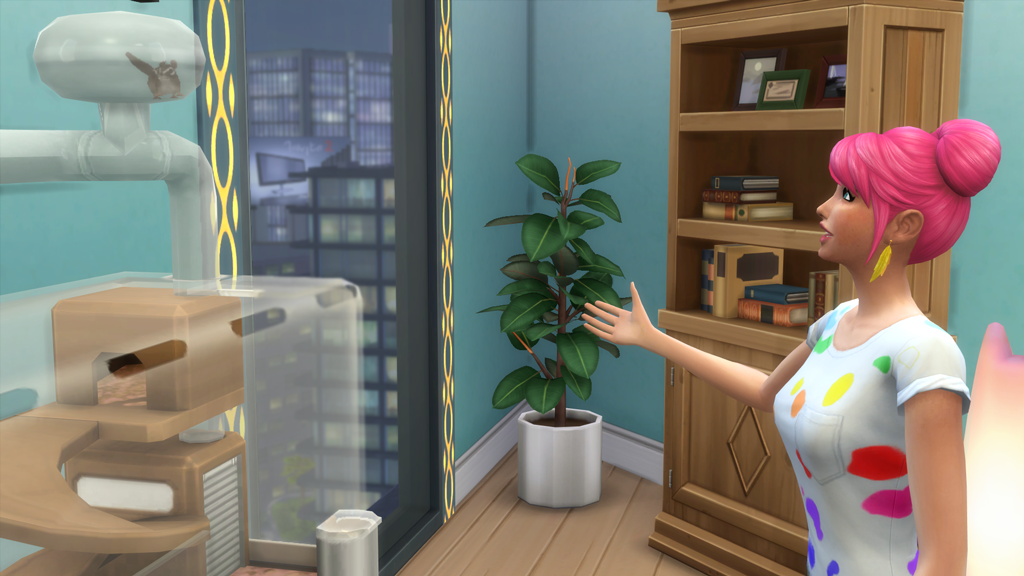 How to install
Make sure you have The Sims 4 My First Stuff Pack installed
Download the Small Animals pack here
Put the file in this folder: Documents > Electronic Arts > The Sims 4 > Mods
Go into the Game Options menu, click other and make sure you enabled Custom Content and Mods.
Restart the game when you change any of these settings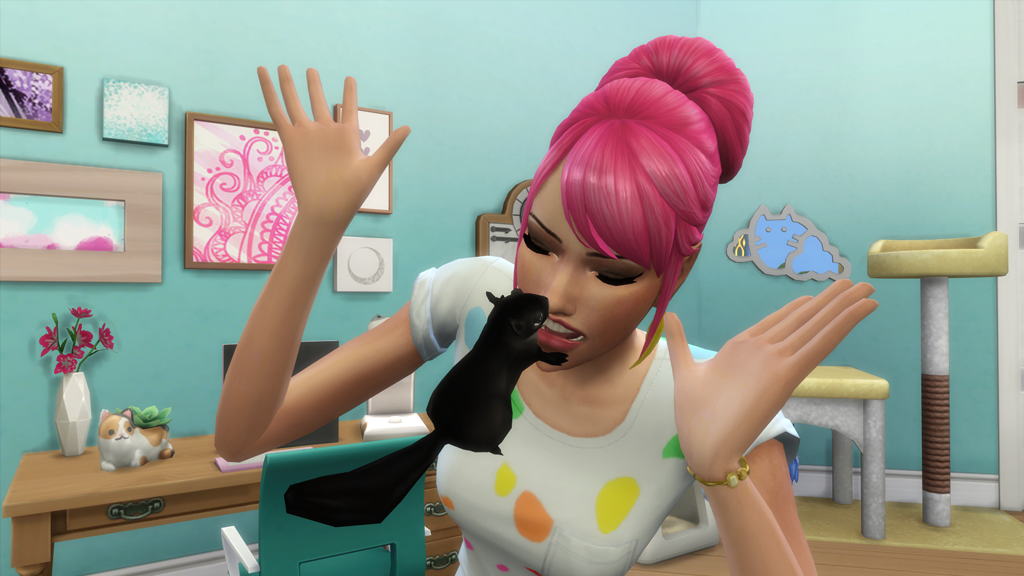 Teacup piggies & more.
While her personal favorite, the squirrel, is already included in the first ten species of the mod, The Kalino is not done creating yet. When I spoke to her about the development of this mod and its potential future content, she said that there are a lot more animals to look forward to! From teacup pigs to popular icons such as Pikachu, they could all make it into her next set of critters.
She already has a job in the 3D artist world, so the fact that she continues her work even in her spare time shows how passionate she is about what she does. The Simming community is a big part of why Kalino keeps creating more content for The Sims 4. Feel free to send her suggestions as she loves the input other Simmers give her.
Let's all show her some appreciation for everything Kalino does for the community. Check out the information box down below for all the links to her online platforms and send her some love! Make sure to let her know Sims Online has sent you! 😉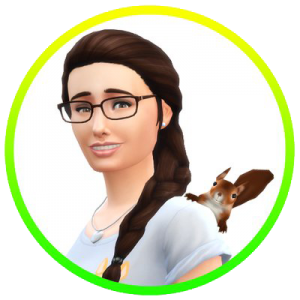 About The Kalino
Kalino is a 3D content creator from Germany who specializes in downloadable fun for your Sims pets!
To support and follow Kalino in her future projects check out her links below!
Website | Tumblr | Instagram | Twitter | Patreon
You can also find her on the official The Sims gallery as
TheKalinotr0n