Starting the 29th of June an in-game festival will be held for The Sims 4. The event will last until the 7th of July. All you need for the festival is The Sims 4 Base Game for any of its platforms, console included. Make sure you update your game on the 29th to attend.
Festival Performances & Activities
The line-up consists of real-life artists Bebe Rexha, Glass Animals and Joy Oladokun, whose Simself versions will be performing in the game. Each in-game Sunday there will be a Sim Sessions event in Magnolia Blossom Park (Willow Creek) full of music and other activities for your Sims.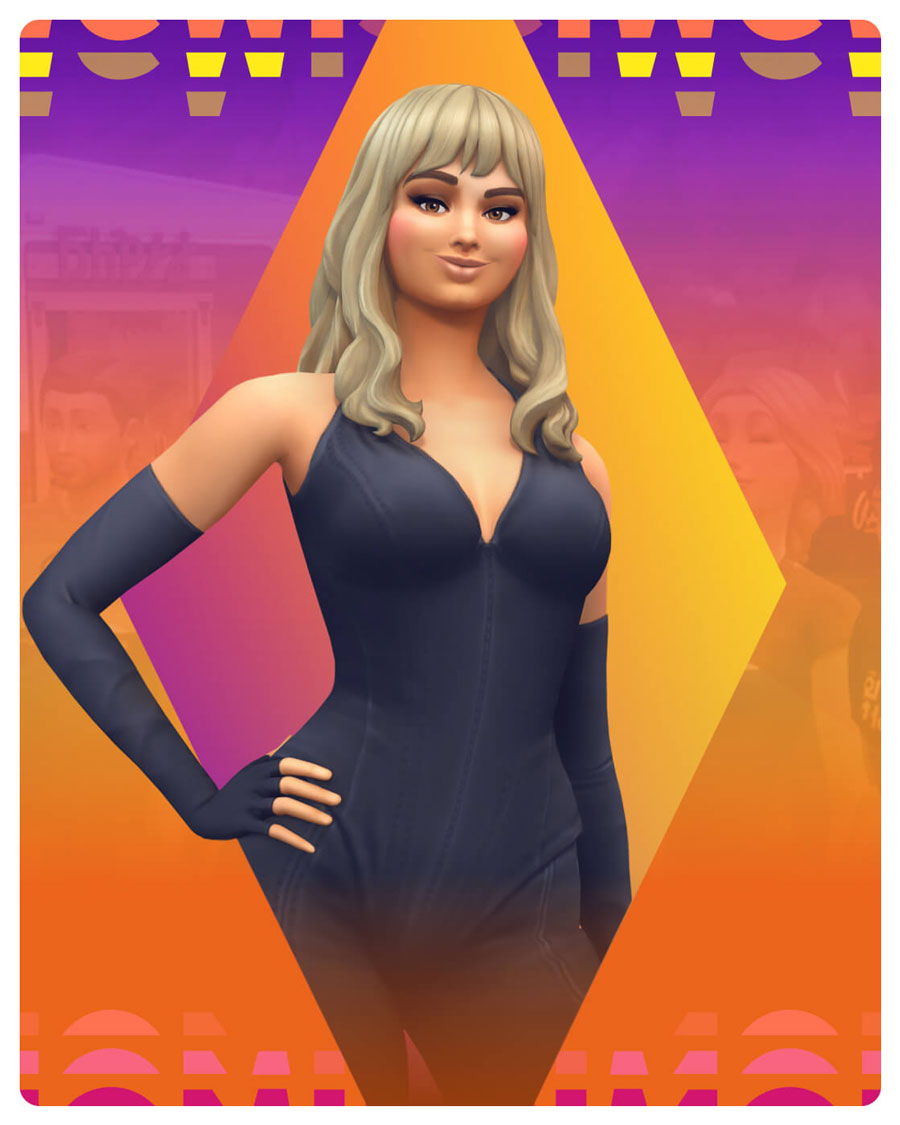 Bebe Rexha
Scoring hit after hit, Bebe Rexha has become a big name in the music industry. With Platinum Singles and Grammy nominations she easily walks amongst the bigger names in the charts.
You may know her from songs such as 'Hey Mama' collabing with Nicki Minaj, David Guetta and Afrojack, (which was also featured in the Just Dance game franchise) or 'I'm a Mess'. Bebe also worked on 'Monster' by Rihanna and Eminem.
Bebe Rexha is the headline of the Sims Sessions festival.
---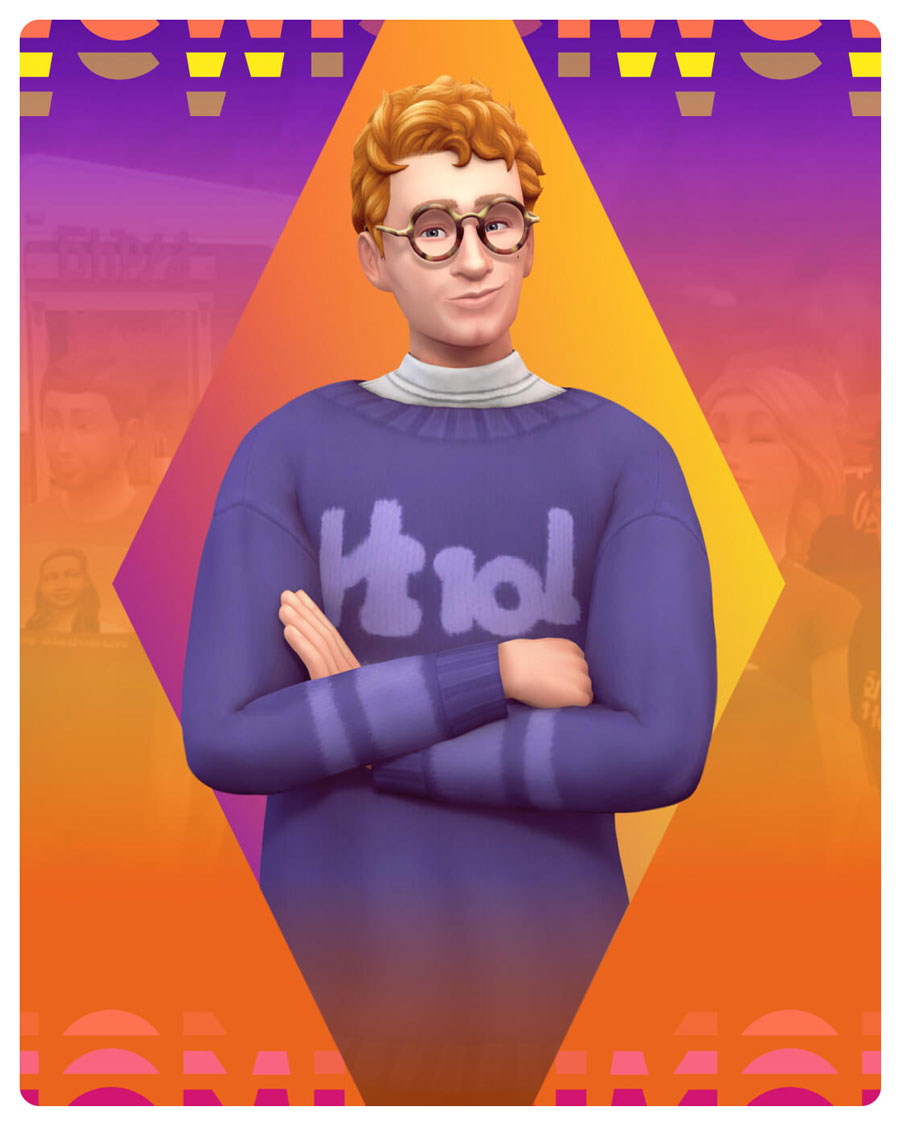 Glass Animals
UK-based Platinum artists Glass Animals made their debut back in 2014. After that the band scored many hits over the last few years. Their unique alternative pop/rock vibe brings everyone to total relaxation.
Their global hit 'Heat Waves' went Platinum in 2020. They created the music video during the pandemic, by asking neighbours to help film clips of leadsinger Dave Bayley walking down the street. It just shows how creative the band can be even under the unluckiest of circumstances.
---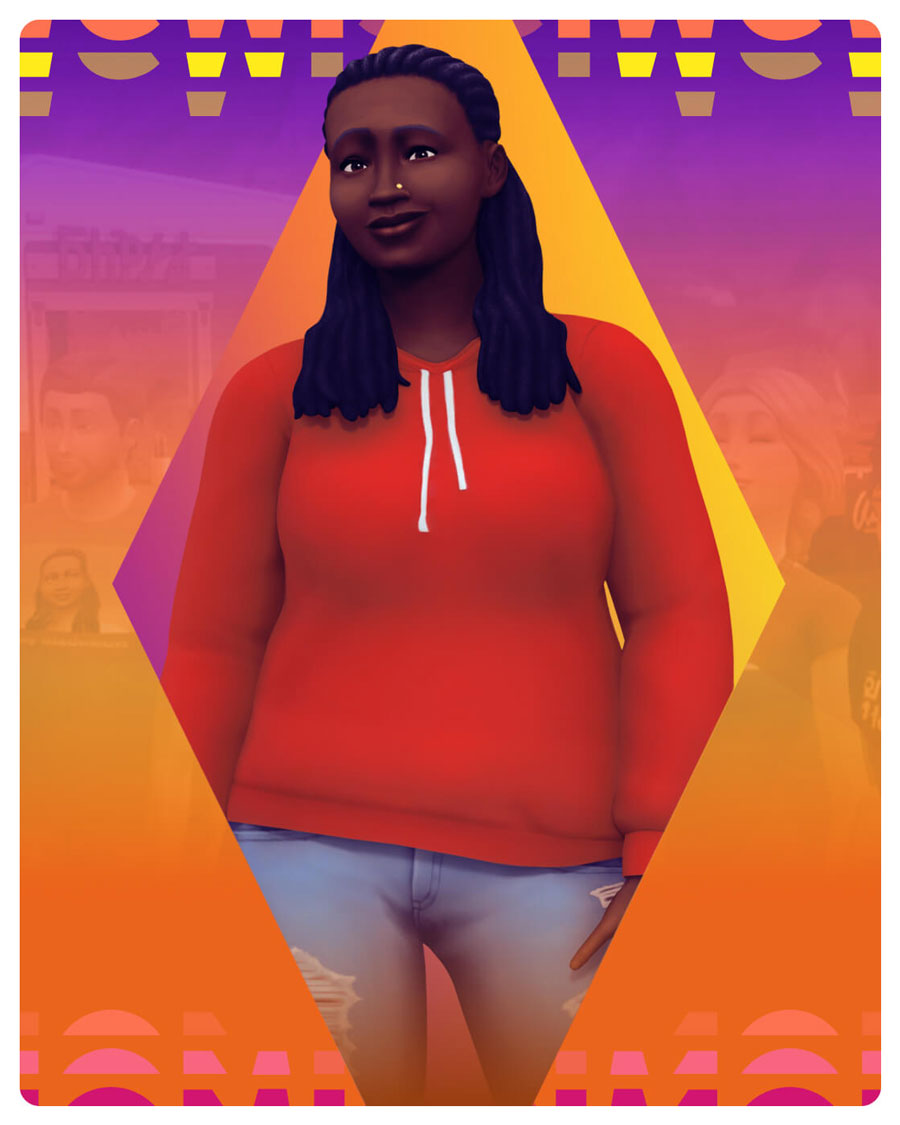 Joy Oladokun
Singer-songwriter Joy Oladokun creates music with a soul. Her music is poetry which comes from the heart, often singing about sensative topics. After a video including her song 'No Turning Back' went viral her fame started to gain momentum, putting her on people's radars for good.
Her music is now praised by many and Vogue even crowned her the #1 LGBTQ+ Musician to listen to. Earlier this year she made her TV-debut on Jimmy Fallon's Tonight Show where she gave a stunning performance of her song 'Breathe Again'.
---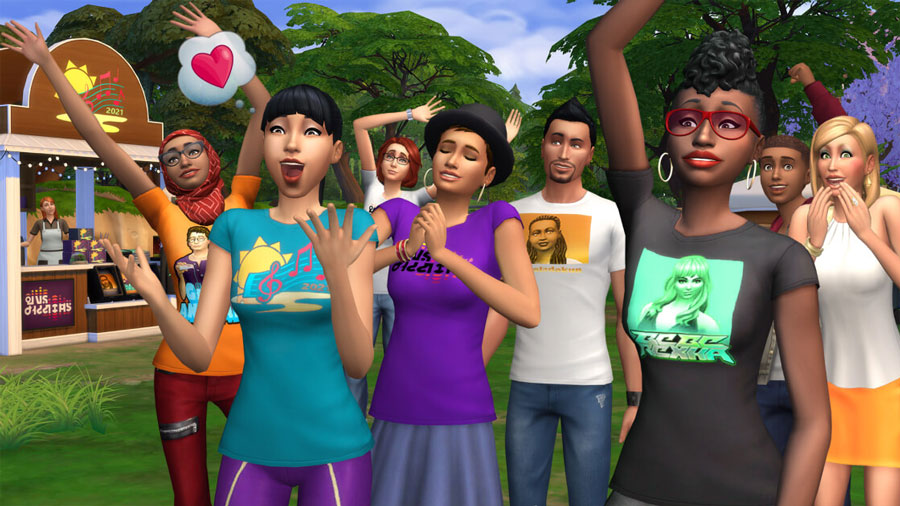 Enjoy Yourself at the Festival
Your Sims will be able to visit the festival each in-game Sunday. You'll get a pop-up notification, letting you know the Sims Sessions Festival has begun. You can then press a button which travels you there automatically, much like the festivals in City Living and Snowy Escape.
While there you'll be able to buy merch (both festival and artist-themed) in the festival stands, grab some food or a drink and enjoy the music. If you bring a tent (requires any pack including tents) you can camp out on the festival grounds to take a break from the shenanigans.
Creative Sims can keep the party going after the stars are done performing. Jump on stage and perform like your life depends on it!