The Sims team shared new screenshots and renders from The Sims 4 Laundry Day Stuff coming out on January 6, 2018. Let's take a look!
Official Logo
The official logo for The Sims 4 Laundry Stuff.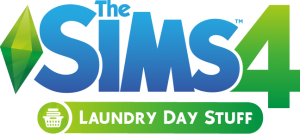 Renders
5 renders with a high resolution.

Screenshots
3 official screenshots from the game.