On April 3rd 2017 we all got the exciting news that EA would be making a community-guided stuff pack. Simmers from all over the world got to vote on their favorite concepts, gameplay & designs and so the Laundry Day Stuff pack was born.
It is a few months later and now it's finally time to reveal the release date of this pack. We are very happy to announce that Laundry Day Stuff will be released by the 16th of January, which means it will be here in less than a week!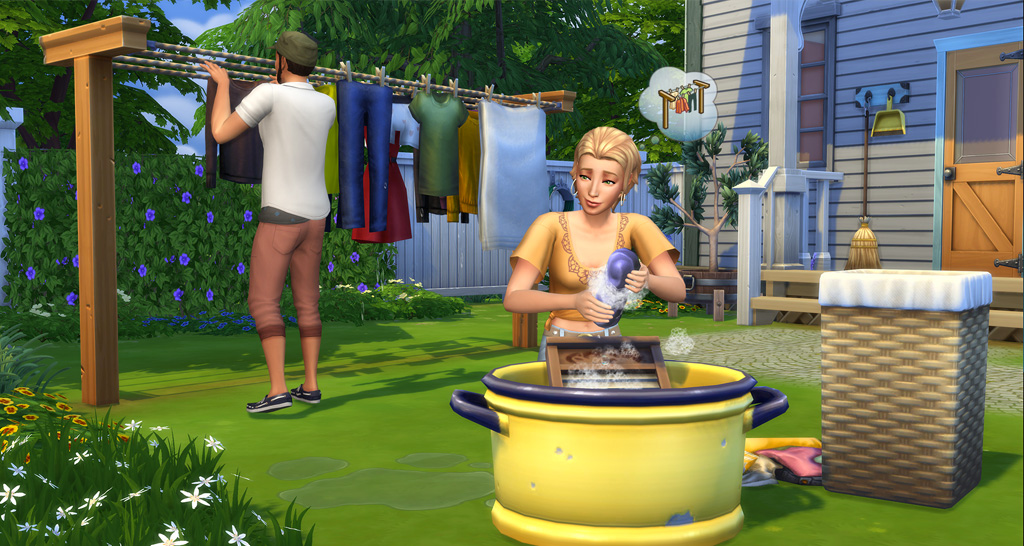 Your Sims will be able to do their laundry in a bohemian fashionable way. There will be new outfits for both kids and adults, which we then be able to clean in our very own washing machines or even in a tub if you like a more rustic style of life.
The Laundry Day Stuff pack will contain plenty of items for the rest of the house as well. Create a relaxing atmosphere with the new outdoorsy decorative items and the wicker furniture. Everything has a very well-incorporated rustic vibe to it, making it all come together pretty neatly.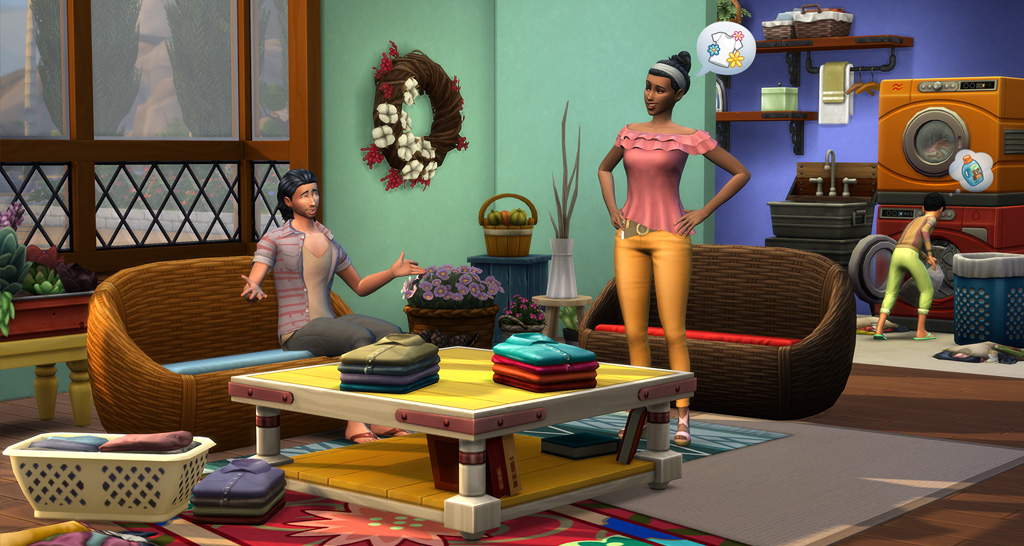 The SimGuru's will be showing off the new stuff pack in a Livestream by SimGuruGraham and SimGuruDrake. Make sure to tune in January 12th at 21.30 Central European Time to have a look at the amazing Laundry Day Stuff pack! To satisfy your curiosity a bit more make sure to check out the trailer down below and read the official blog for more information!