Get ready for The Sims 4 Dine Out!
The Sims released a blog post with more new information about The Sims 4 Dine Out. One of the most important things, the release date! The Sims 4 Dine Out Game Pack will be released on June 7, 2016.
If you watched the trailer you can see there will be plenty of new stuff coming to The Sims 4 with this game pack. Build your own sushi restaurant, grill palace or what about a pancake house for our good friend Bob Pancakes? Be creative!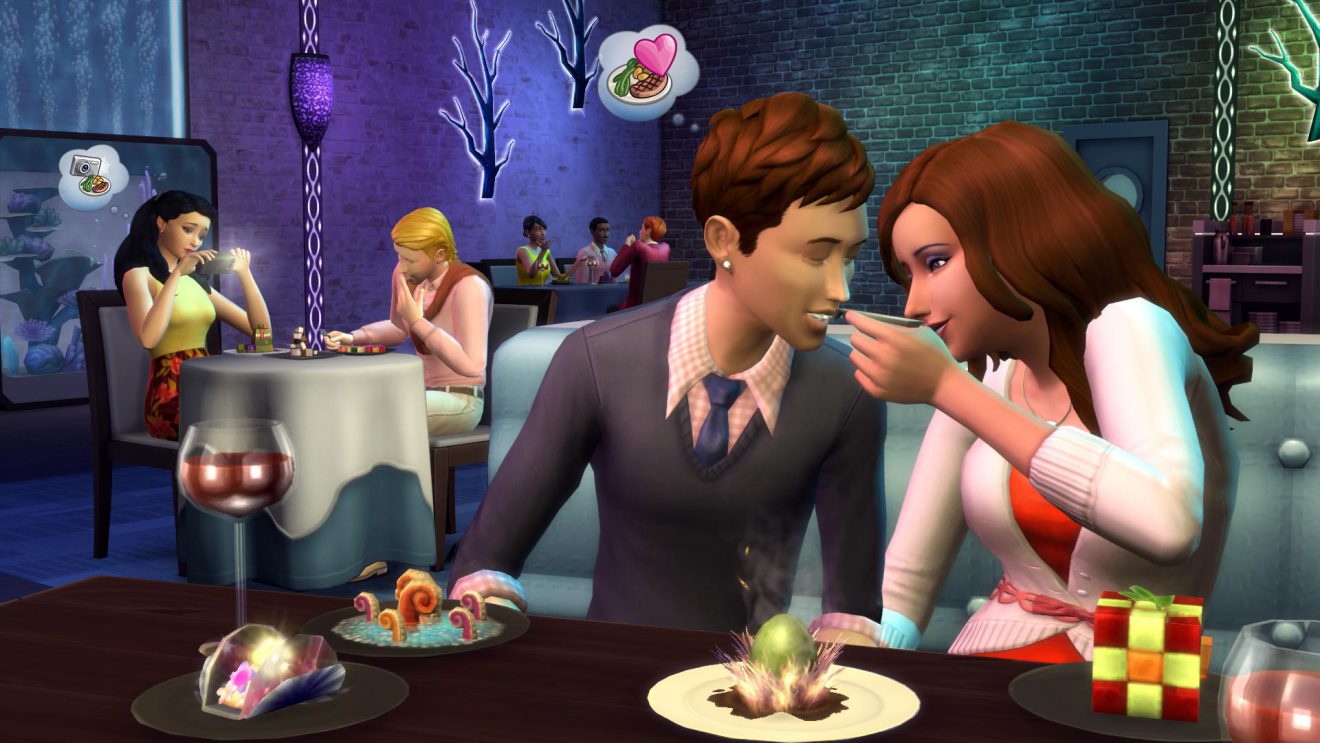 Exciting new gameplay
Start your own restaurant, hire employees and create your own menu's.
Take pictures of your food and hang them on your wall
The waiters will take your order
Go to dinner as a group and Sims can even toast at their table
Sims can feed each other when they are on a romantic date
While waiting for the food, the children can draw paintings
Warm your hands by a patio heater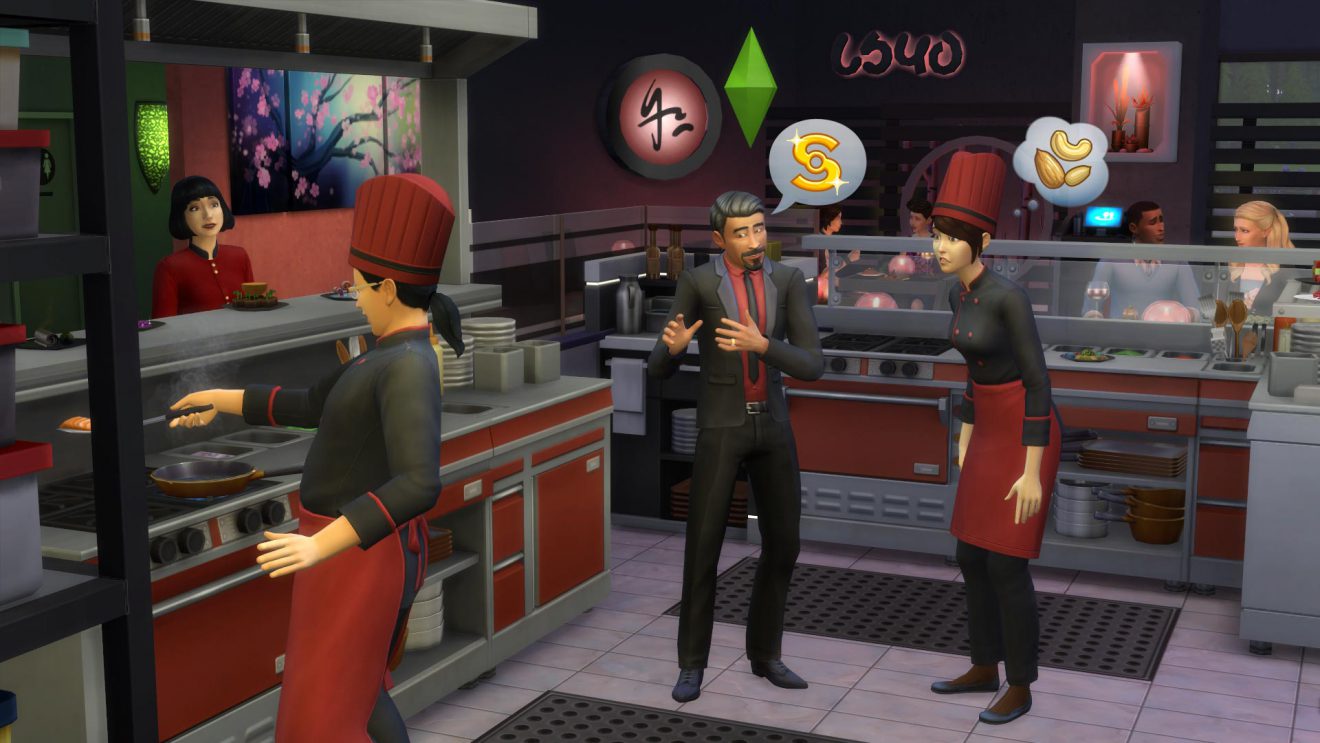 Build and Buy Objects
A lot of new objects can be found in The Sims 4 Dine Out Gamepack. The objects that I'm excited about are the big fish tank, stylish new plants and ofcourse the corner sofa from Hot Date! Here is a list of objects I magange to find in the new trailer:
New signs to place on your restaurant
Asian themed objects like lights and wall hangings that will match the Spa Day game pack decor
Cooking station to prepare food for the restaurant
Patio Heater
Great new hair styles
Tables, corner sofas and luxury chairs
Large fish tank
Indoor fountains behind glass (0:03 in trailer)
Wall paintings and floor tiles
Fences
Flowers you can place in the corner of small tables
Glass doors and windows
Watch the trailer!
The Sims Blog Post: Build, Own, and Run a Restaurant in The Sims 4 Dine Out Game Pack
We hope you have a full appetite and a craving for creative cuisine, because we're taking everyone out for dinner. That's right! Today, we're announcing The Sims 4 Dine Out Game Pack!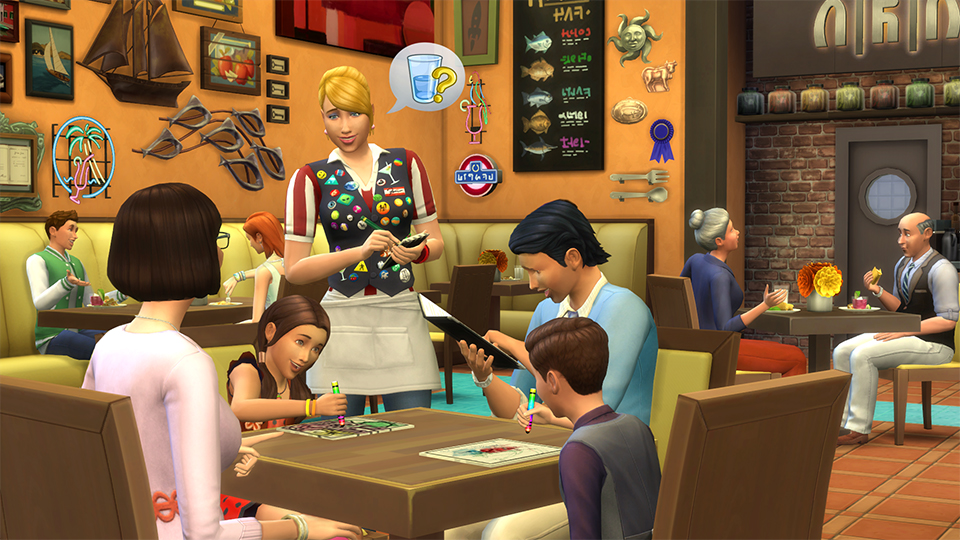 This is a game pack we've wanted to make for a long time, and based on your forum, Twitter, Instagram, Facebook, and carrier pigeon comments, we know many of you are as excited to try it as we were to make it. In The Sims 4 Dine Out, you'll not only be able to take your Sims on delicious trips to beautiful pre-made restaurants, you can get creative and customize your own.
But, why stop there? The Sims 4 Dine Out lets you build, own, and run a restaurant, which means it's time for your entrepreneurial Sims to jump out of the fire of their normal day-to-day job and into the frying pan of the kitchen. We make no excuses for our metaphors!
The Sims 4 Dine Out is full of new experiences, like experimental food, clumsy waiters, and so much more. But, we're getting ahead of ourselves. We will dive deep into how the sausage is made in the very near future, so keep a close eye on our social channels and website to find out more in the coming weeks.
Hungry for more? Don't worry, you won't need to wait long to dig in – The Sims 4 Dine Out Game Pack will be released on June 7!