10k Starter House Challenge
Build a basic starter with a very limited budget.
This challenge is very popular at this moment. A lot of Simmer picked up this building challenge and they challenge each other to build a 10k starter home for their Sims. If you need any tips about building starter homes we also have a guide about it. Good Luck!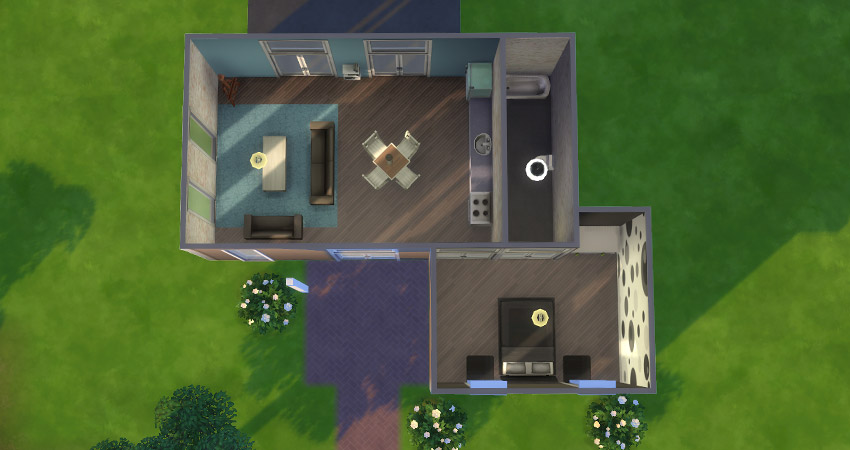 Challenge Rules
The lot itself must stay below the cost of 10,000 Simoleons.
You must build at least one separate bedroom in the house.
The house must have at least one separate bathroom.
You can't use CC in this build.
You can use every expansion/game/stuff pack you bought.
Minimum object requirements
1 Sink
Toilet
Shower/Bath
Dining Table
1 Chair
2 Kitchen Counters
Stove
Refrigerator
Trash Can
Bed
Sofa
---
Featured Houses
Submit your entry on
Facebook
or
Twitter
for a chance to be featured in this article!
---
About the Building Challenges
We can all build large and expensive houses in The Sims 4, but what's the challenge in that? Time to limit the options and test your building skills. I'm creating building challenges for you to compete in. You can use these challenges in Let's Build video's on YouTube, challenging a friend or testing your own building skills.
If you want to upload the house you build for these challenges use hashtag #Sims4BuildingChallenge in The Sims 4 Gallery so people can find them easily. Same goes for twitter.