The Sims 4 Kids Room Stuff Pack
In The Sims 4 Kids Room Stuff there are more gameplay options for child Sims to enjoy. Take place at the battle station or perform a show at the Puppet Theater.
Release date: June 28, 2016
Average price: $9.99 / €9.99
Platforms: PC / Mac

New collection: Voidcritters!
Collect, trade, level and battle with your Voidcritters at the new battle station. There are 20 cute Voidcritter cards to collect and display at your home.
Perform shows with the Puppet Theater
A child Sim can put on a performance in the Puppet Theater to help with their social development.
New bed for kids and much more!
Get more than 30 new objects that comes in lot of diferrent styles and colors. New bedroom furniture, wall decorations and even glowing butterflies.
---
The Sims 4 Kids Room Stuff Pack Features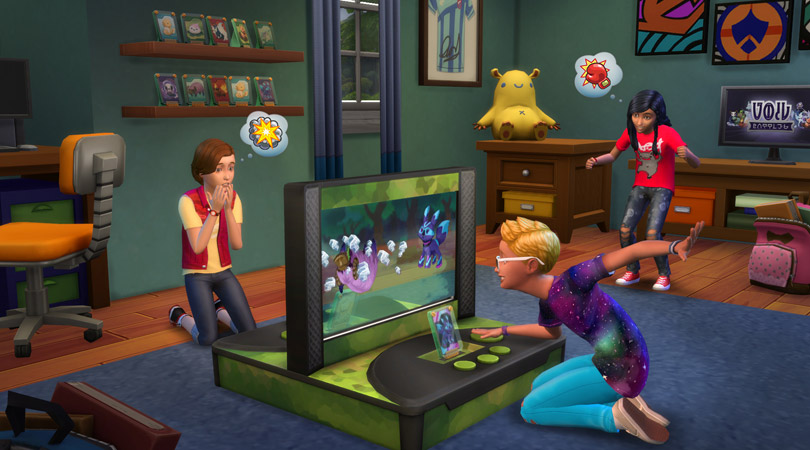 Voidcritters, Collect 'Em All!
New items to collect! Voidcritter cards are a great way to keep the kids busy. You can find them, trade them, level them and battle with them. Only children can see the true elemental powers of Voidcritters when they're brought to life on the battle station.
Voidcritters are acquired by ordering booster packs from the computer. Rarer cards may be found by children who search for discarded toys in trash cans or underneath logs that are scattered around the world.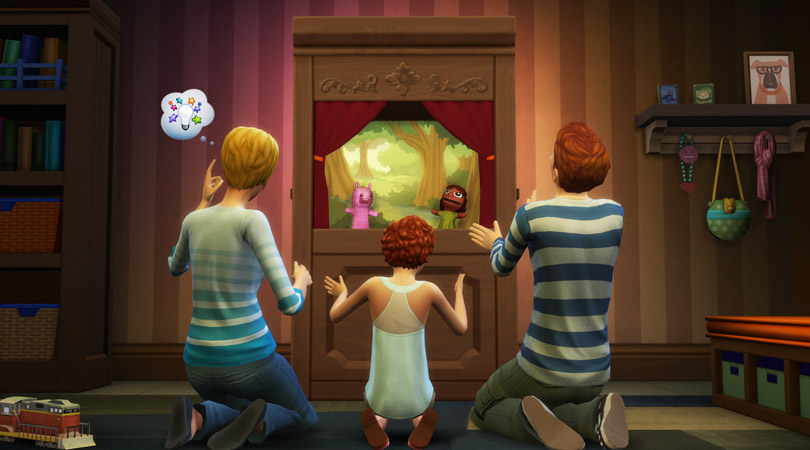 Child Sims can put on the performance of their lifetime
A child Sim can put on a performance in the Puppet Theater to advance their Social skill. Higher Social skill allows them to perform new shows! When your Child Sim has a low social skill he/she can make mistakes.
The Puppet Theater comes in varied colors and can be placed at home or at public lots.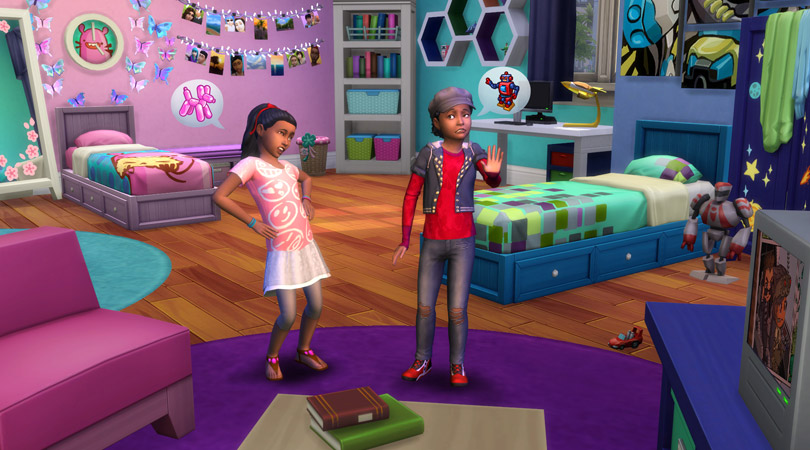 Lovely new objects and furniture for kids rooms
In this stuff pack there are new objects to decorate a beautifully furnished children's room. This pack comes with a new bed, cool new lamps and a lot of decorations! There is also a theme that puts Viod Critters from the battle station into the spotlight with posters, cut out wall decorations and even a new tv channel: BEtween TV. Pick one out of 3 premade kids rooms or create one yourself.
This pack also comes with 4 new hairstyles for girls and 2 for boys.
Watch the official trailer from The Sims 4 Kids Room Stuff.
CAS items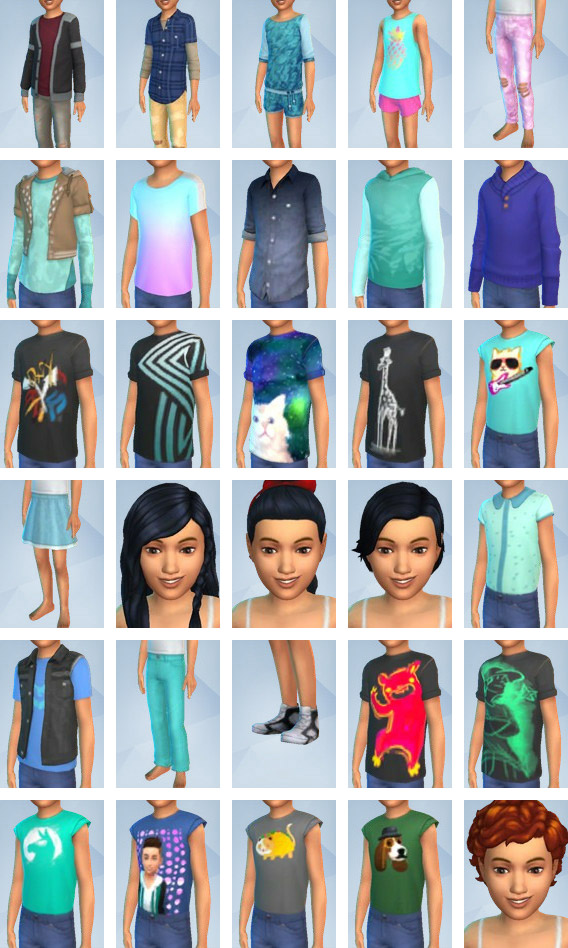 Objects