SimGuruDoi a producer on The Sims 4 has shared a thread over at the official The Sims Forums.
This isn't the first year he has done something like this since he loves to do something called "March Madness", which is a competition for the entire Sims Team to participate in.
But this year SimGuruDoi wants to get the Community involved by releasing a graph with multiple content themes that have been covered in The Sims Franchise from the past to present for Simmers to vote on.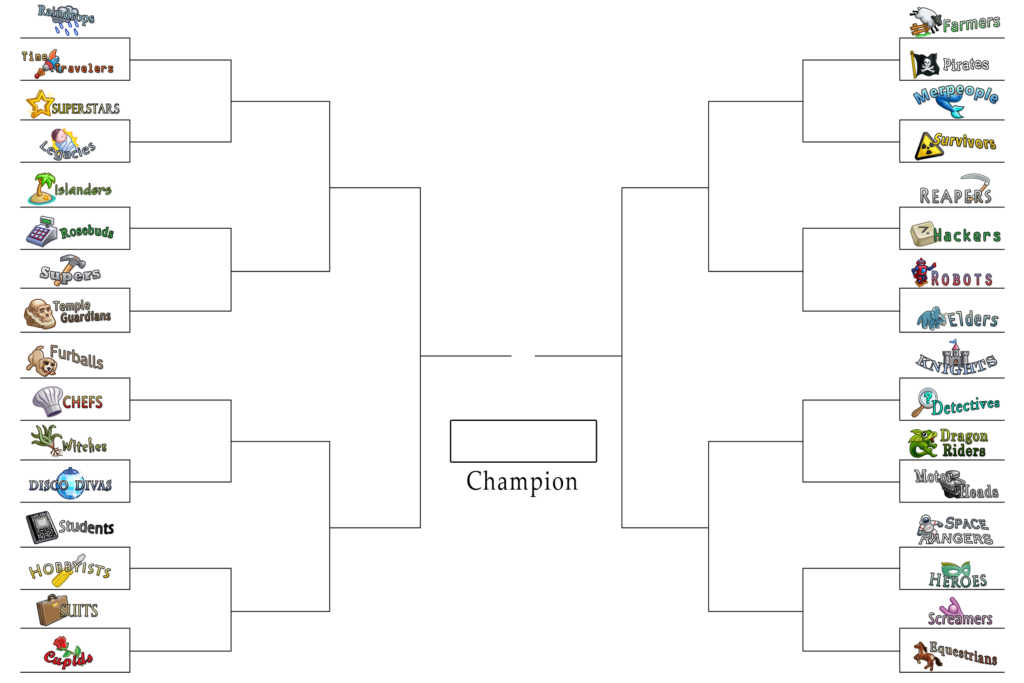 There are so many cool themes like Students, Islanders and even  Time Travelers and more. You will be able to vote by clicking this link here:
https://www.surveymonkey.com/r/D7P2QG6
(Please Note that is is just fun and a great way to find out which theme in The Sims Franchise is the community's favorite and may not have an effect on future content on the game).