Earlier this year they finally arrived to The Sims 4: toddlers! Knowing EA, it was only a matter of time before they would announce a new pack to advance your toddlers into even cuter toddlers; And so Toddler Stuff was born.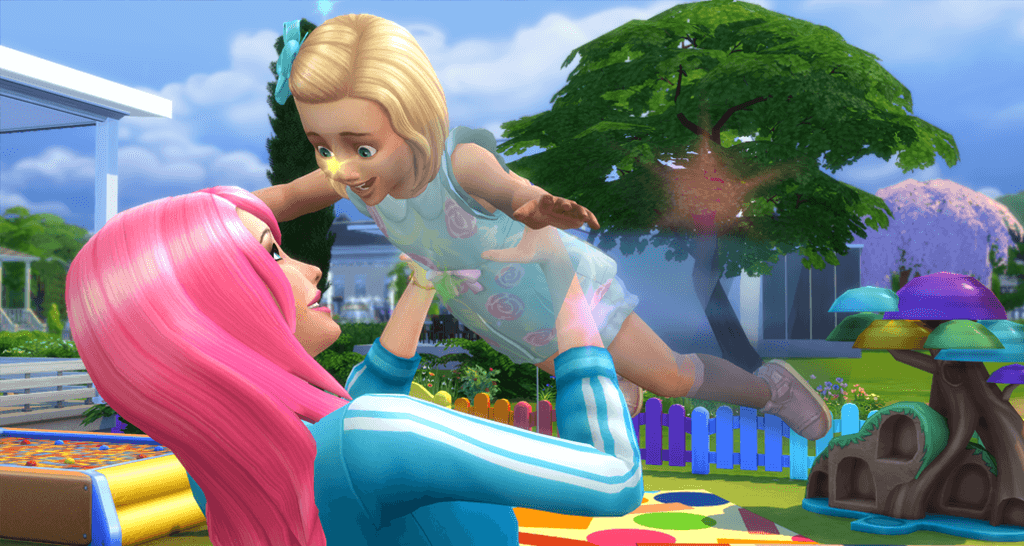 Create a Sim
A little shirt with a cape attached, a hoodie with floppy ears, bumblebee tops. Yup, this pack has it all. The CAS items of The Sims 4 Toddler Stuff pack are amazing! The designs of the outfits are of very high quality and they come in all sorts of fun prints and colors, making your toddlers look even more adorable than before. (Was that even possible?!) For me personally there was only 1 feminine outfit that I wasn't really fond of, but other than that: kudos to the Sim Gurus!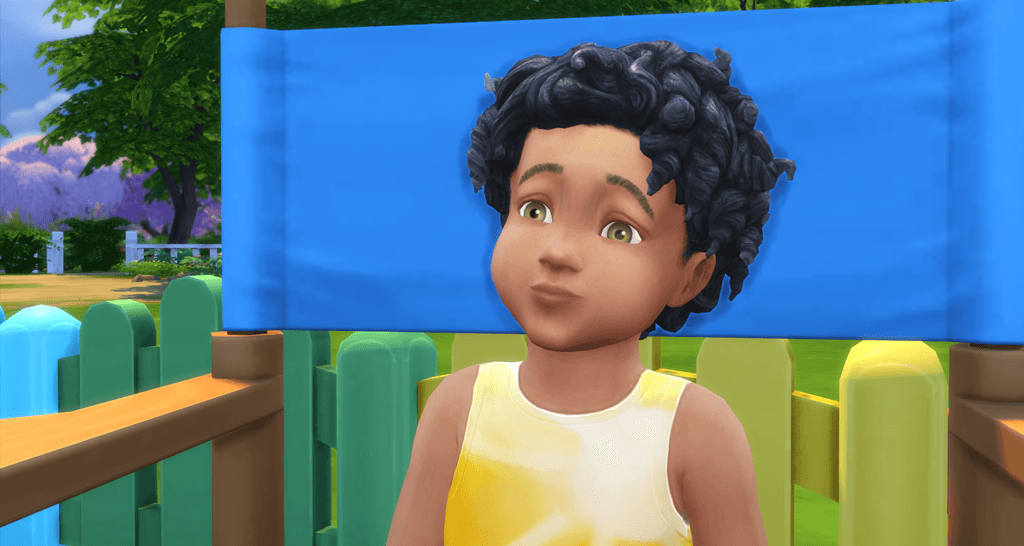 Besides the outfits, we are given a few more hairstyles in this pack. Needless to say I was beyond happy with this. All hairdos are very well done. Especially the wild & curly one. I mean, can we just take a minute to appreciate how cute Iggy Pancakes looks with it?! HE'S TOO FREAKING CUTE! Okay, okay… I'll calm down again. I'm good.
One negative note that I have about the CAS items is that things seem to be a bit imbalanced between boys and girls. Girls get double the items and hairstyles compared to boys and it is a bit unfair. Of course, you could turn off the filters for feminine or masculine fashion choices, but then again… This is all a personal preference and it goes a bit far to have to do that to balance out your options.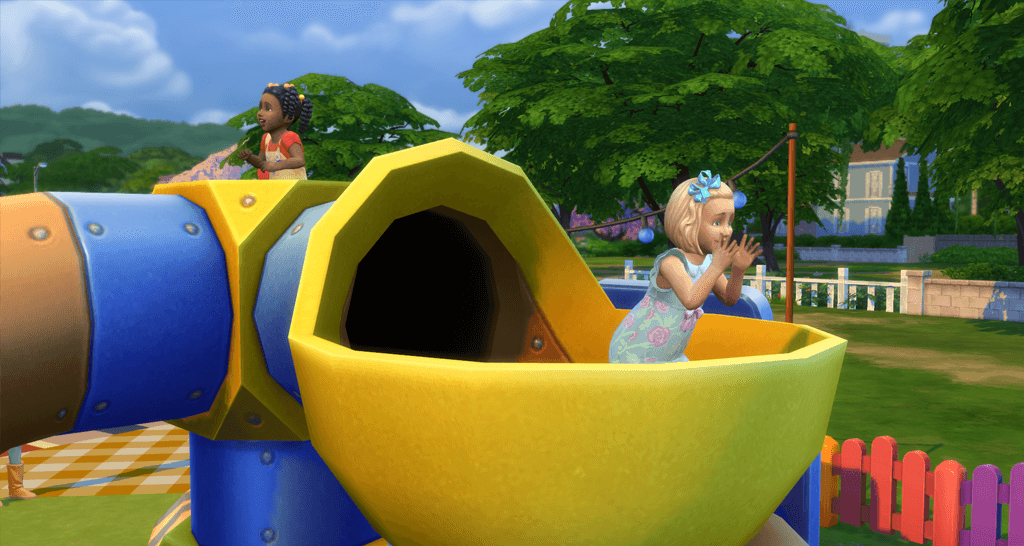 Build & Buy
The items from The Sims 4 Toddler Stuff Pack are easily described in one word: cute! Most of the new Build & Buy items come in a huge variety of color swatches. All the options made it hard to choose sometimes! The items look very fun and kid-proof, so the design is pretty much perfect.
Some things, however, could have been a little bit different in my honest opinion. The huge rug, actually three rugs combined, should have been just one rug. It would have been easier to place and players could have made their own color combinations. Same goes for the two sail shades that are one item. Why not separate them and give the player the option?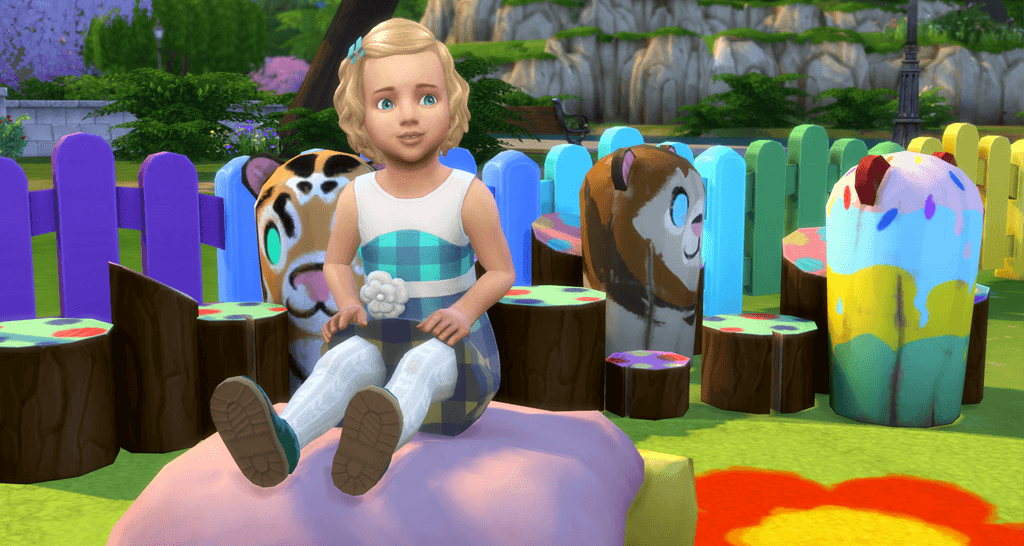 Buy mode seems to lack in the amount of items. We are getting a total of 22 items. One of which is a simple pole to hold up the end of the string of light bulbs. Weirdly enough we are only getting two Build items: the brightly-colored plastic fence and the gate that goes with it. I am not sure if we are getting enough "stuff" for a Stuff Pack. This seems to be a trend lately and it's getting a bit… pathetic?
Gameplay
Now on a more positive note: the gameplay of this pack is super fun! The new jungle gym and little slide are two of my personal favorites. Adults can chime in to play pretend or to help their toddlers climb the slide while cheering them on. The animations are very well done and some of the facial expressions made me giggle.
There's also a new Social Event that your Sims can organize: Play Dates. It makes meeting up with fellow families a lot easier and your toddlers can start making friends right away. If you want to know more about Play Dates, you can read our guide here.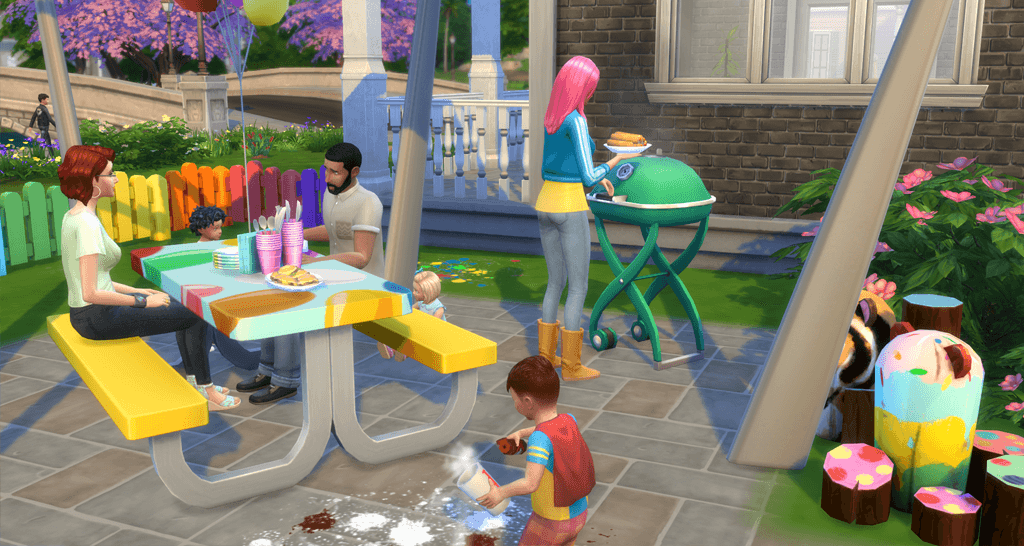 After a busy event like this, with screaming and crying toddlers, you can simply relax with the other parents and barbeque to take a break from everything. Not very new, but thanks to the new Build & Buy items it's a lot more picnic-like than before! Maybe an idea for a new Social Event for the future?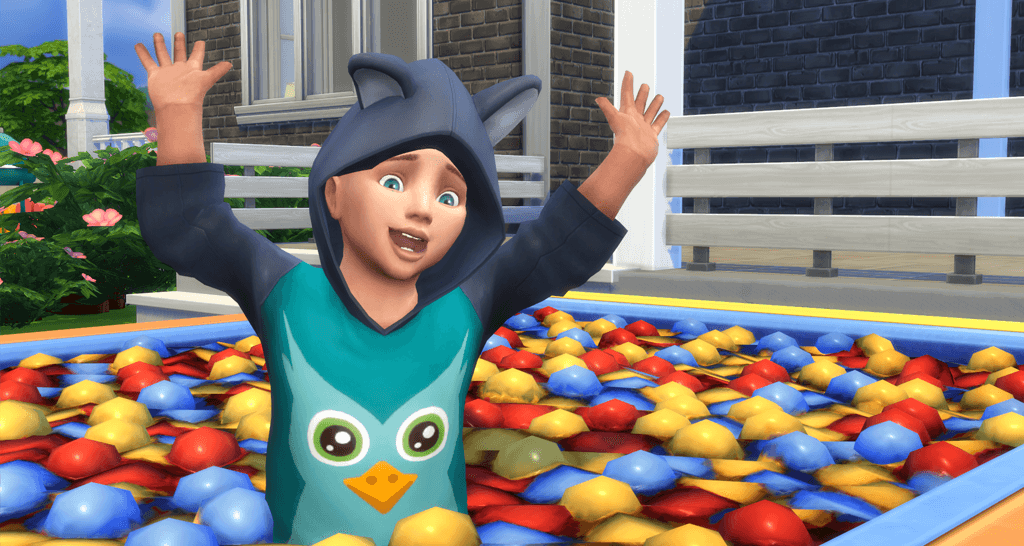 The bam BAM BamCo Toddler Ball Pit
Okay, it is time to address the Ball Pit. You might have noticed that I have not mentioned it before. There's a reason for that. Simply because I thought that it is such a huge issue for a lot of Simmers, that it deserved its own chapter in this review. So here it goes.
EA really seemed to have heard our cries. The once hideous Ball Pit received a graphical update in the patch of September 12th 2017. It now looks a lot more in style with the rest of the previous content! Instead of a just flat image, they added a lot more balls that lay on top of the now bumpy surface. If you are really picky it might not look perfect, but it is a lot better than what we were given before.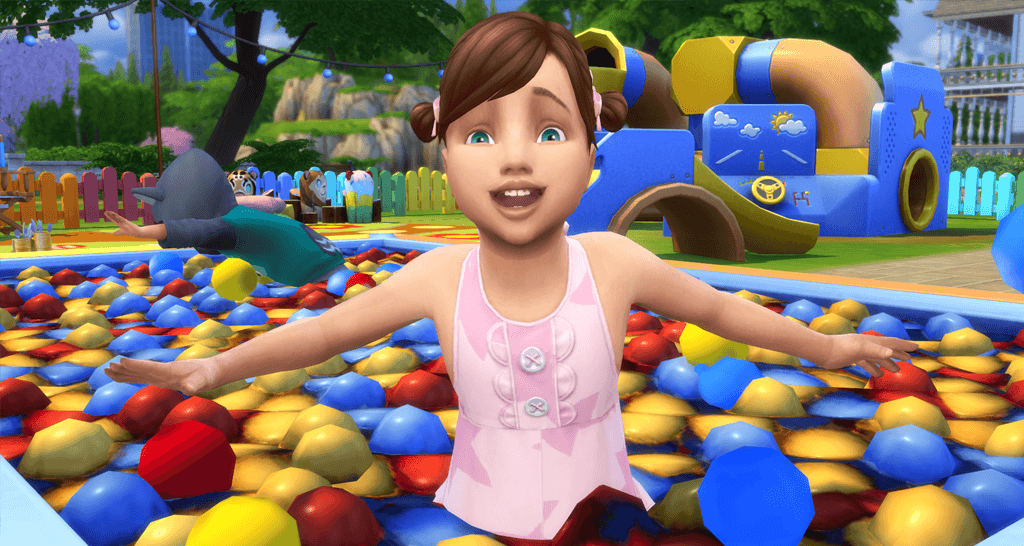 Let's check out the item as a whole. The gameplay of the Ball Pit is extremely cute. Toddlers go totally crazy while playing in it which is super fun to watch as they keep diving in to play some more.
The Ball Pit can be used by two toddlers at a time. The only downside to this is that they don't actually play together. They just keep playing separately in "their half" of the pit. It would have been cute if they could interact with each other while playing in the Ball Pit.

Conclusion
The items that come with The Sims 4 Toddler Stuff pack are mostly of good quality. They are exactly as you expect them to be when it comes to being kiddy-proof and they look fun and adorable.
As stated before, it's a shame we are lacking content here and there. Think of CAS for boys, maybe more toys to put in the toy box, stuff like that. It's a shame as the items that we DO get are really good.
After the latest update of the Ball Pit I do not see a reason why you would not like this pack. EA listened and fixed what was wrong. The Ball Pit is still usable without causing computers to lag and it will now bring you joy instead of an eyesore that you wish to ignore. And for that I am thankful.
All in all the pack is cute and because of the Ball pit update it is definitely worth the 10 bucks. If you love to play with families, you simply can not miss this pack!