A walk around Magnolia Promenade
The small shopping center neighborhood Magnolia Promenade comes with the expansion pack The Sims 4 Get to Work. When you enter this neighborhood you can see 4 different lots to choose from. You can change these lots to any kind of lot like retail, residential, gym or anything else you may need here.
Magnolia Promenade is more than just a neighborhood with 4 lot spaces on it, did you know this is the perfect spot to fish up your very own Cowplant Berry? It also has very nice spots for your Sims who are in a romantic relationship with each other to take some romantic pictures by the river to hang on your wall. Go out with your family to the playground and play Sea Monster on the pirate ship or grill hot dogs and go for a picnic.
There is one spot to gather frogs, if you have 2 you will able to breed the frogs to get more frogs to gather more for your collection. You can find this spot next to the large park by the river.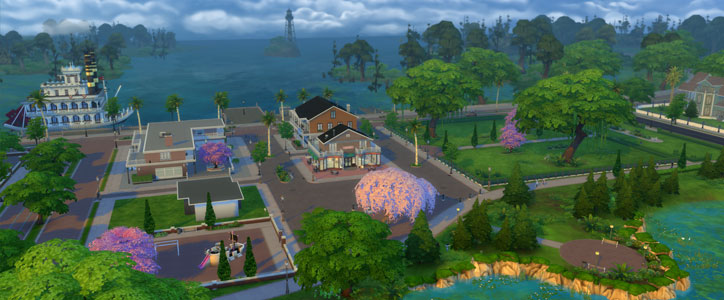 Collect Flowers and Fruits
In Magnolia Promenade there are a few bushes with flowers and fruits to be found for your Gardening collection.
Blackberry
Find the Wild Blackberry Bush by the river next to the round terrace.
Strawberry
Find the Wild Strawberry Bush next to the Wild Blackberry Bush by the river.
Lily
Find the Wild Lily Flower next to the picnic spot by the river.
Daisy
Find the Wild Daisy Bush next to the park on the grass field with the chess table.
Rose
Find the Wild Rose Bush in the large park (on the side with the lake in the corner).
Bluebell
Find the Wild Bluebell Plant in the large park next to the large tree.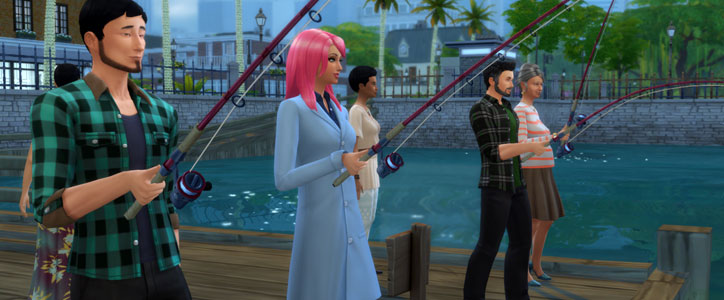 Fishing in Magnolia Promenade
There is one fishing spot in Magnolia Promenade, you can find this fishing spot at the docks on your right. This maybe the easiest way to fish up a Cowplant Berry (around 20% chance) so if you always wanted a Cowplant, this is the perfect fishing spot to get one. There are some other fish and things to find while fishing in the water of Magnolia Promenade:
Betta
Trout
Tetra
Tilapia
Rainbowfish
Sturgeon
Red-Tailed Black Shark (use small fish as bait)

Cowplant Berry
Dragonfruit
Zoe's Voodoo Doll