How to turn off the tutorial in The Sims 4?
The Sims 4 comes with an in-game tutorial to learn the basics off the game. This tutorial can be very annoying if you already know the basics in The Sims 4. Because there is no option yet to turn it off in the game you have to use Origin instead to solve this problem. Follow the steps below.
Note: When you have The Sims 4 running you have to close the game first.
Step 1 – Open your Origin
Step 2 – Right click on The Sims 4 Box Art and click on 'Game Properties'
Step 3 – Enter this code in the Command Line Arguments box: ––no_tutorial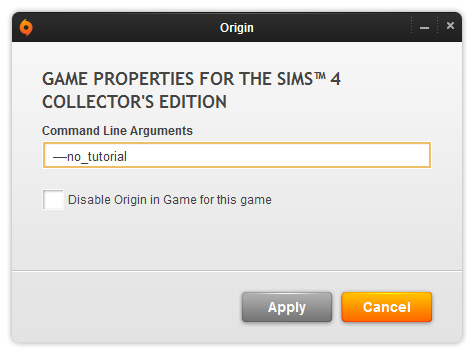 Click Apply and the tutorial is now disabled!