In celebration of The Sims 19th anniversary, The Sims official merchandise store has just released two new designs!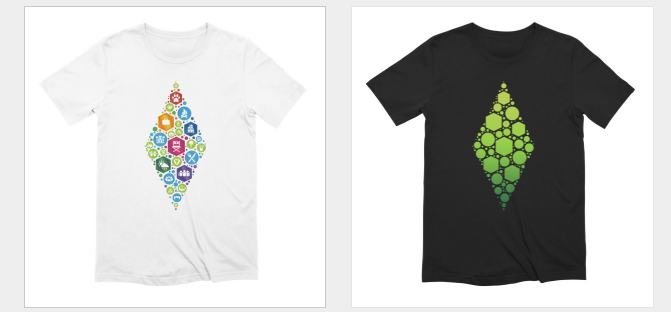 Both of these designs are called The Sims 19th Anniversary Pack Plumbob which is a Plumbob that has all the packs that have been released to date for The Sims 4 and The Sims 19th Anniversary Plumbobwhich is just a plain and simple Plumbob.
These two new designs are available on all accessories so you won't have to worry about it just being available for Men and Women's Tshirts.
These brand new designs will surely give Simmers a chance to celebrate 19 years of The Sims. You can purchase the brand new designs by clicking the links abvove. Happy 19th Anniversary Simmers!