The Sims team has just released a brand new blog post to give Simmers some behind the scenes information about The Sims 4 Island Living.
Via EA  
BEHIND THE SCENES OF THE SIMS 4 ISLAND LIVING
Learn about ideas and art concepts from the team!
Alright, aspiring artists, style stalkers, and seasoned fans, this one's for you. We've excitedly announced The Sims™ 4 Island Living Expansion Pack*, and we're just as excited about all the hard work that has gone into this pack. So, we asked Maxis producer Jill Johnson and art director Stephen Edwards to give us some insight on how the team went about creating this tropical island paradise.
How does the overall art concept and style contribute to the Island Living pack?
The environment, ocean, people, charming furniture, and architecture pieces do so much to immerse you in the relaxed vibe of this pack. You can almost feel the fresh cool water on your skin, you can hear the whoosh of the waves on the shore, and sense the warmth of the sun around you. The art team added extra TLC to make the islands feel special and distinct from any other world we've made to-date. From gorgeous sunsets and vibrant coral to the adorable sea turtles you may catch swimming around, in Sulani, you are given a whole new way of life for your Sims.
How did you come up with ideas for clothing concepts?
We usually go broad at the start and pull from various sources, to see what resonates. Street styles are valuable to get a feel of a specific look or trend. High street designs and runway collections can give an insight into how other designers have approached a certain theme. But, for this pack, we specifically wanted to promote the idea of local artisans/designers who created the décor and clothing. With that in mind, the approach was less about interpretation of existing styles and more about deconstructing cultural looks, updating traditional styles, and looking to art and nature for shape, patterns, texture, and color.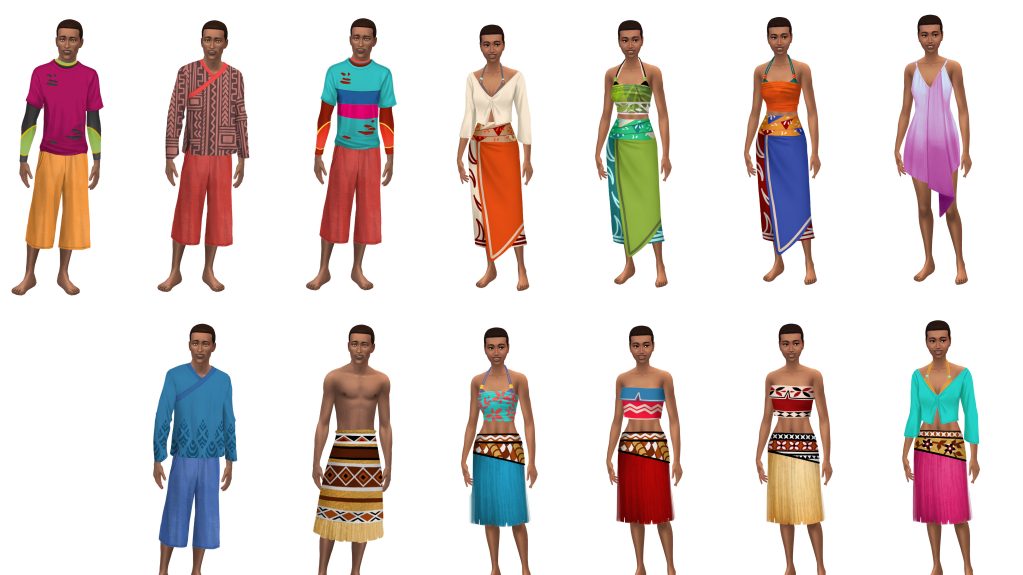 From where did you draw inspiration for the Island Living environment?
The stunning emerald and turquoise water around the coral reefs of the South Pacific/Polynesia were a huge influence on the pack setting. So, it made sense to draw on the vibrant flora and fauna of that region to support the theme. Luckily, The Sims 4 style allows us to aim for a sense of place that is familiar, but not specific, so there is always a little wiggle room when we draw reference. For example, the shipwreck was to read as a family-owned fishing boat that ran aground and was abandoned, rather than imply something invasive or corporate like a tanker. The artist pulled features from several boats, then used shipwreck references to inform the wear and tear of the materials. Likewise, we came across references of a waterfall in northern Europe that we liked the look of and, through concept, skewed it toward our theme. We also wanted to make sure we were incorporating a sense of familiarity and home for anyone who's spent time living in the South Pacific/Polynesian islands, so we reached out to an internal group for suggestions. One of our favorite household knick-knacks that came from that discussion was the giant wooden spoon and fork for your kitchen!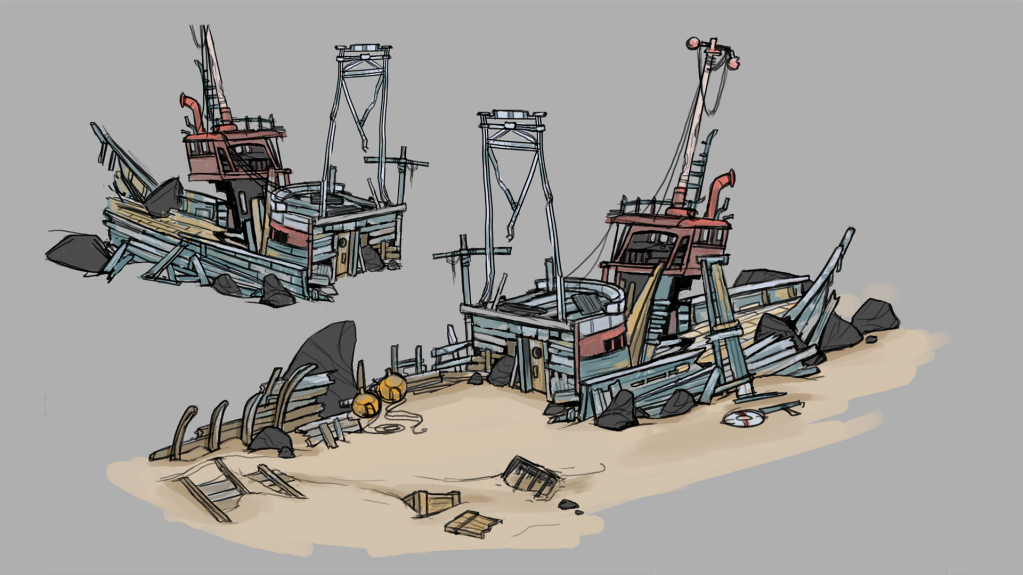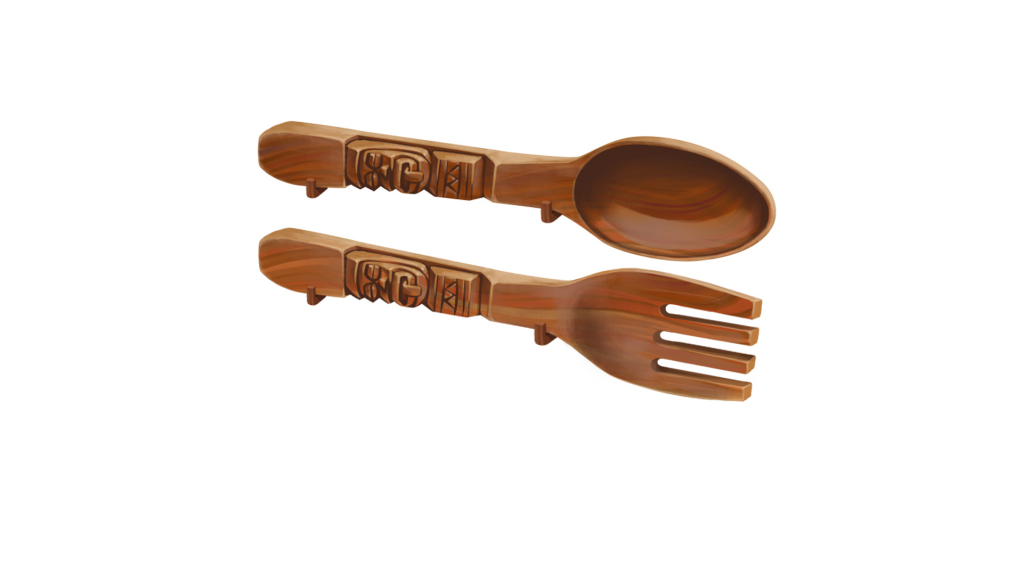 What about the unique patterns on boats, tools, and clothes?
For the majority of patterns, we took inspiration from region specific art and textile prints, then interpreted them for the Sims style. One artist spent time breaking down shapes, motifs, and graphical elements, then built a library of patterns for others to pull from. Again, we wanted to reflect the community's affinity for island culture, so it felt natural to reference traditional ocean life, plants, and flowers in the patterns.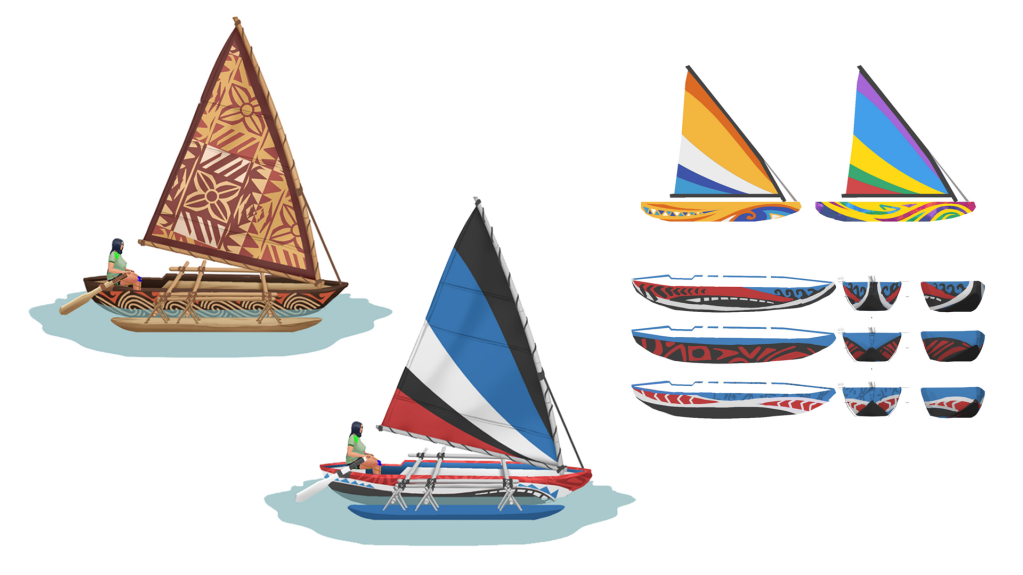 What was a challenge you faced during the creation of the concept art?
Balancing the amount of content with the vision you are trying to create is always tricky. For this pack, we had to create two furniture styles: an upscale resort theme for the residential island development and a more crafted, local flavor for the community island. Having each room specifically designed was just not possible in our time frame, so we decided to lean into using material and color to unify both styles.
Tell us about a "high-five" moment during the creation of the concept art.
Practically every asset has a high-five or mini hurrah during its design phase, where even a slight change in detail or direction can elevate it. Pieces that inspire storytelling are very rewarding to work through. Like the tiki bar, where its construction style, deco pieces, and material treatment are all chosen to describe a particular narrative. The best sigh of relief is when you bring the content back together and (hopefully!) see that the look is cohesive and captures the spirit of the pack.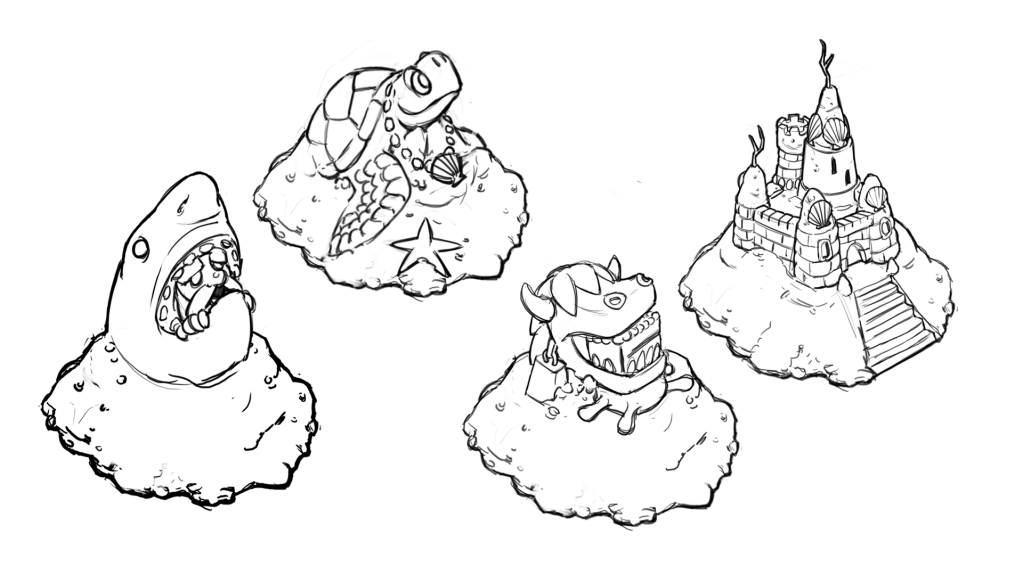 What part of Island Living are you most excited for players to see and interact with?
I am most excited for players to see not only how gorgeous our ocean looks, but for them to also discover all the fun activities and delights it has to offer. It's not just a massive body of water for splashing around. We've added new swim styles, sea life to interact with, and little surprises for your Sims to encounter, like getting slimed or getting a cramp while swimming. On very rare occasions, you might even see a shark!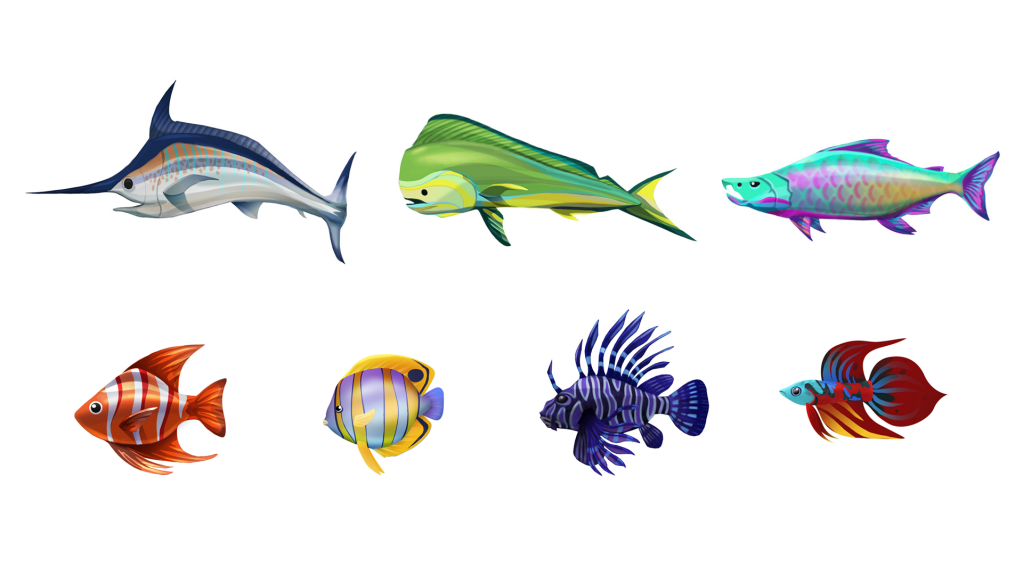 Hope you enjoyed this behind-the-scenes look, Simmers! The Sims 4 Island Living will be available for PC and Mac on June 21, 2019 and for PlayStation 4 and Xbox One on July 21, 2019. Be sure to keep up with The Sims 4 Forums, follow us on Twitter and Instagram, like us on Facebook, and subscribe to our YouTube channel. Sign up for The Sims 4 newsletter and get Grim's Ghoulish Guitar for free!*