The latest update brought a new quest called "The Wedding Quest" which allowed your sims to unlock a set called the "Honeymoon Suite". The quest lasts just 2 days and you will need to complete it in that time limit to unlock the set for your game.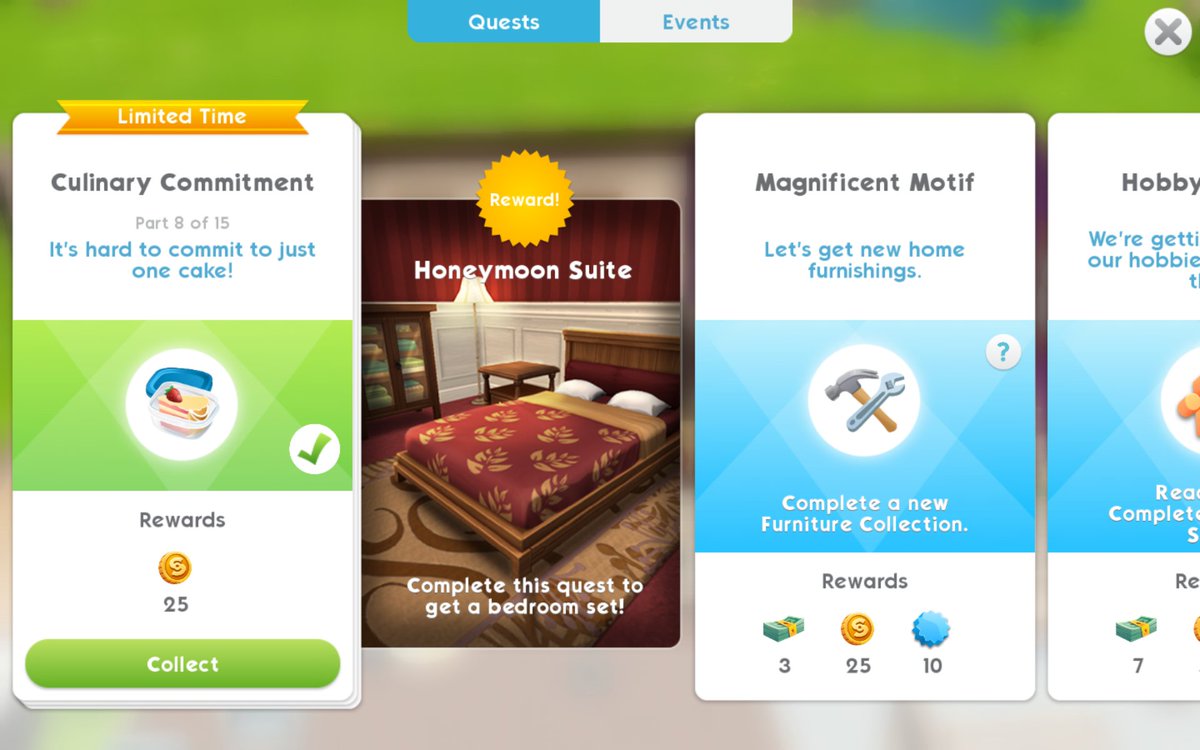 If you complete the quest in the time limit, you will get a pop up saying that you have unlocked all the quest's bouns items.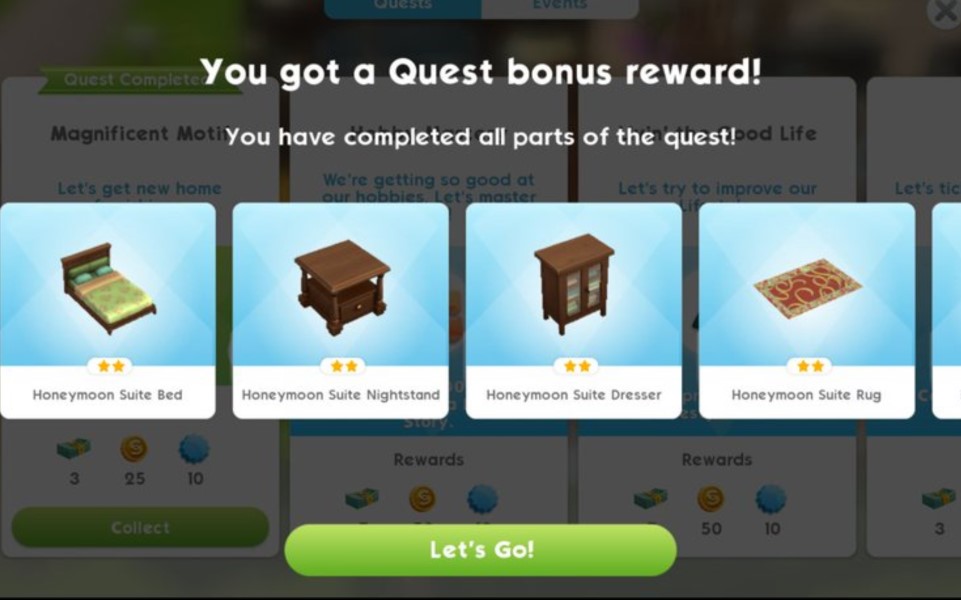 The set has five new objects from a new bed to a new rug. I would say the set's objects are really basic and two days of trying to unlock them I was a bit shocked by what you got in the set. I think if they added more stuff to the set I would of been a bit more happier but here is a screen shots of the set.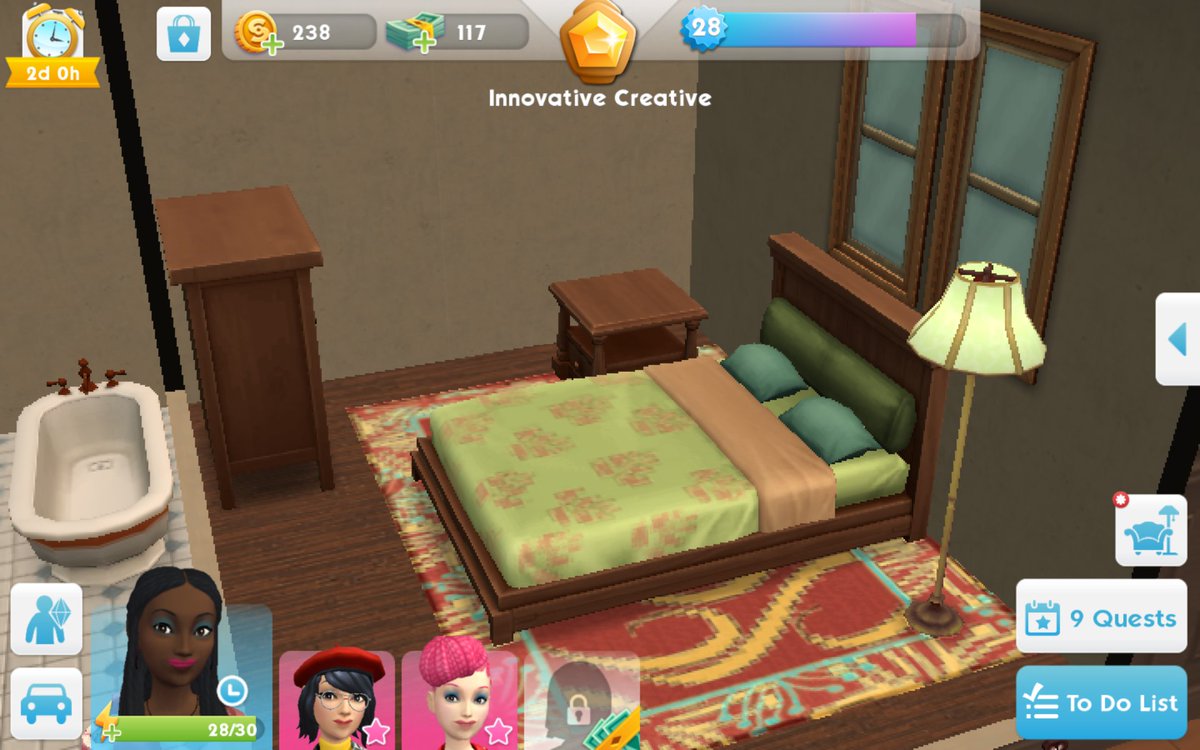 I think if you find the right wallpaper and flooring the set is pretty good but if you  dont find a wall paper or a flooring that suits the set, it looks pretty hideous.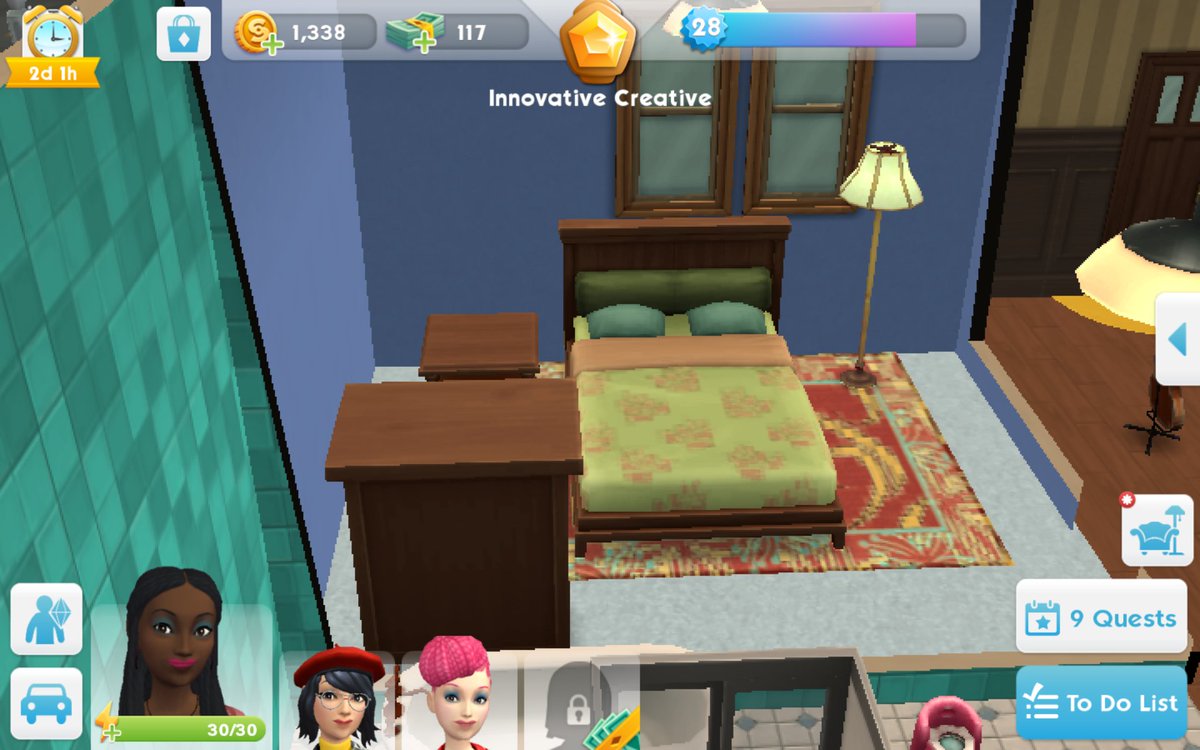 My overall opinion about this set is that it is worth your time if your a builder. I do see see myself using these items daily in my sims house so I promise you builders that you will totally love this set.