Hey Mobile Simmers. The Sims Mobile team has relased a new update that inlcudes a snowy new layout and a simtastic event in which you have 15 days to complete from today.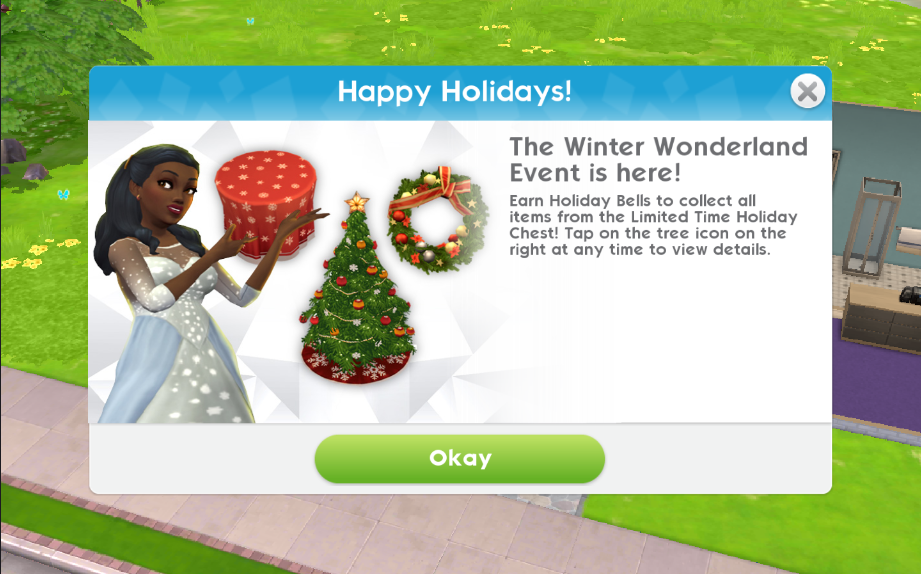 When you open your game, you will be greeted by a Happy Holidays message that will give you information on the new event in which you earn bells that you use to buy a Holiday Chest that allows you to win nineteen amazing prizes for your sims and their homes. These items inlcude:
Chirstmas Tree's
Chrismtas Outfits
Christmas Decorations
Home Tickets and Sim Tickets.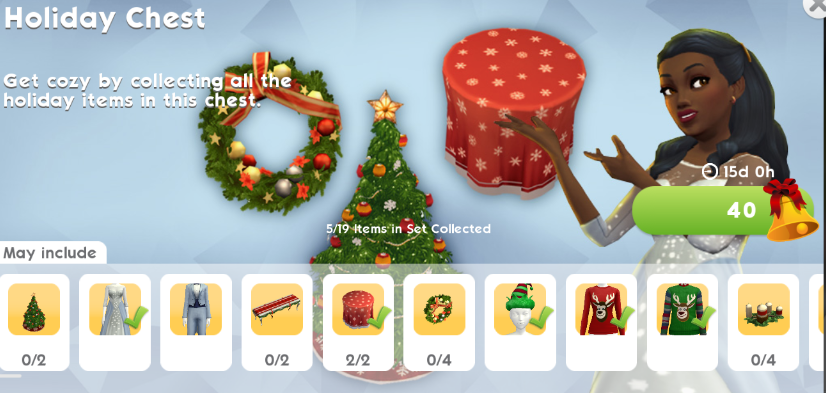 Each chest will cost fourty bells but remember you will need to complete all 5 stars in the events quests to earn more bells so you faster chance of unlocking all the prizes.
Here is a view on how the world will look like during the holiday update. Please note that your sims house will not have snow it will just be the world that will have the snow.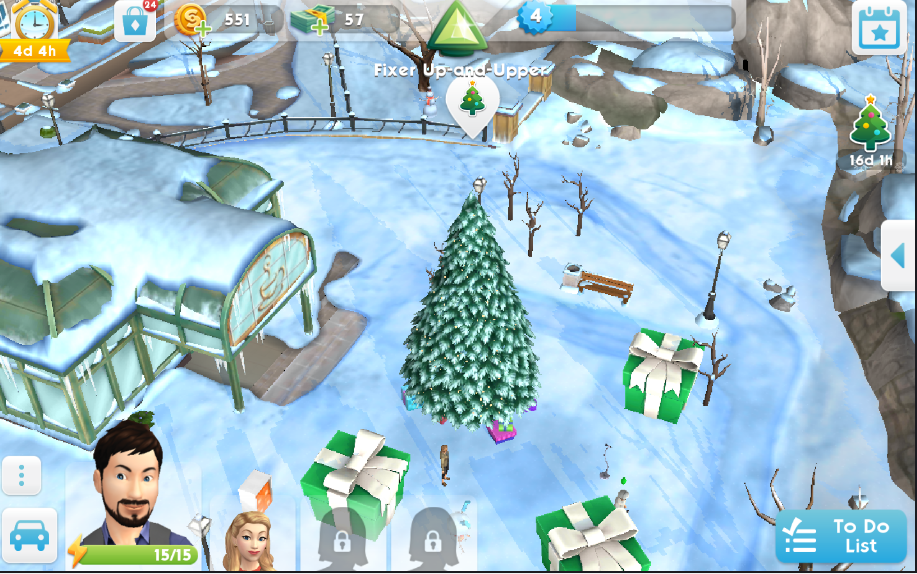 This wraps up this overview on the new update for The Sims Mobile, I hope you guys get all the items before the event finishes. Happy Simming everyone.