Hello Simmers today I will be showing the Create A SIM that comes with The Sims Mobile.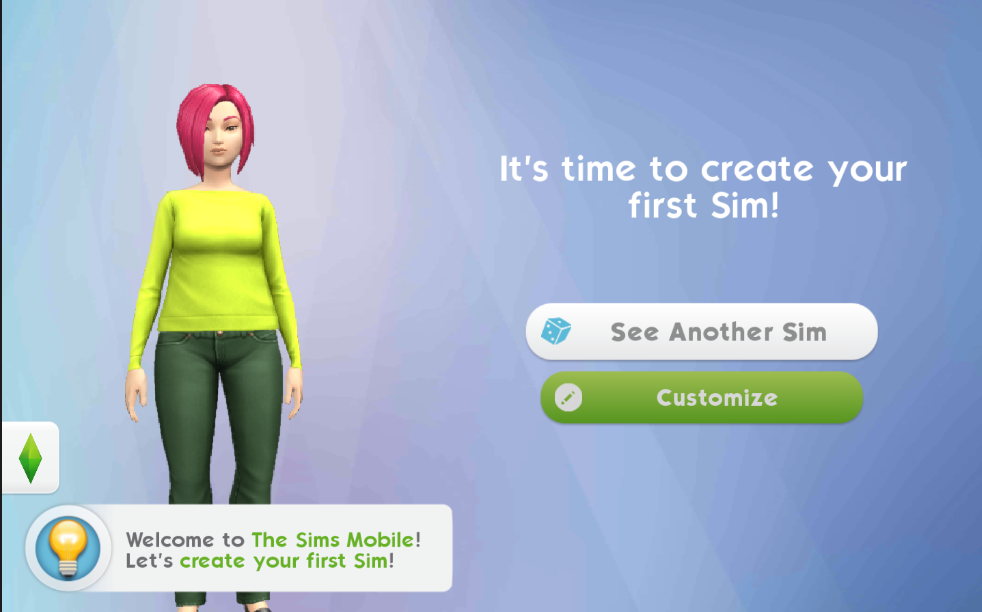 First you will click on see another sim before you start customizing them.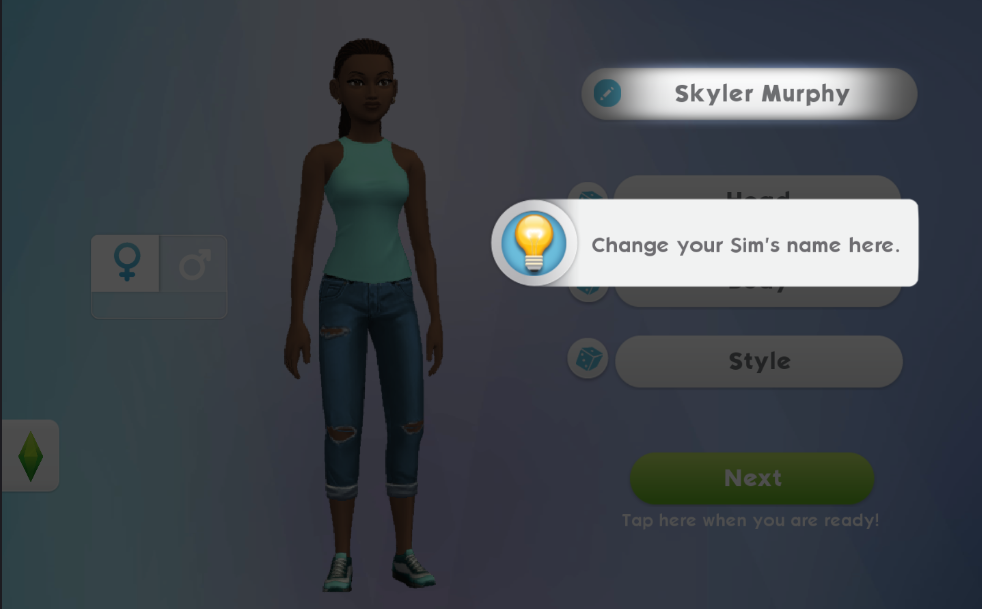 After that stage is complete the fun begins. You can start creating a brand new sim by picking their gender, name and altering their body to fit your needs.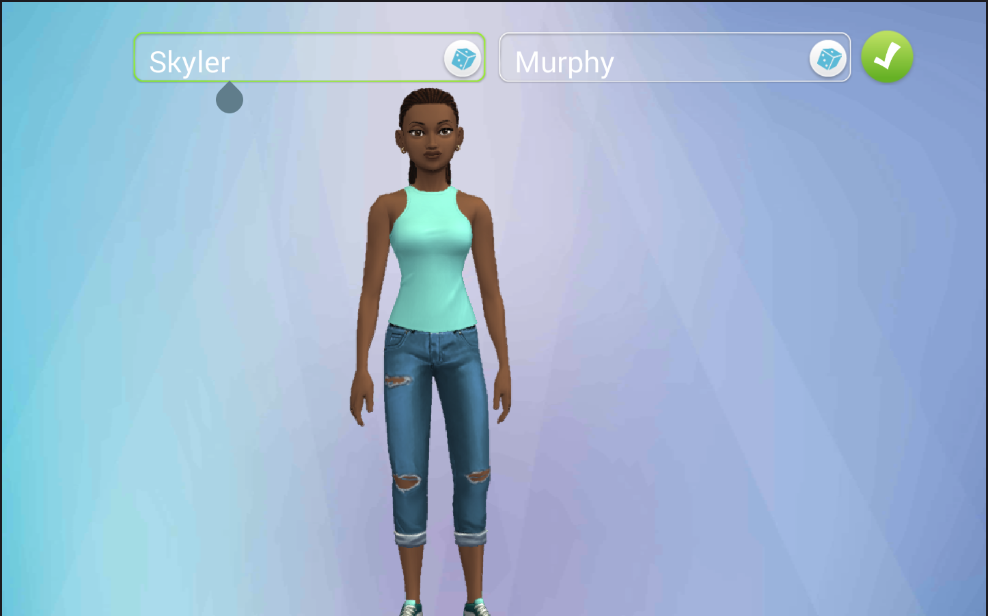 Picking a name for you sim is very simple, You can randomise it or if you have a name in mind just click the name and start typing the name you like.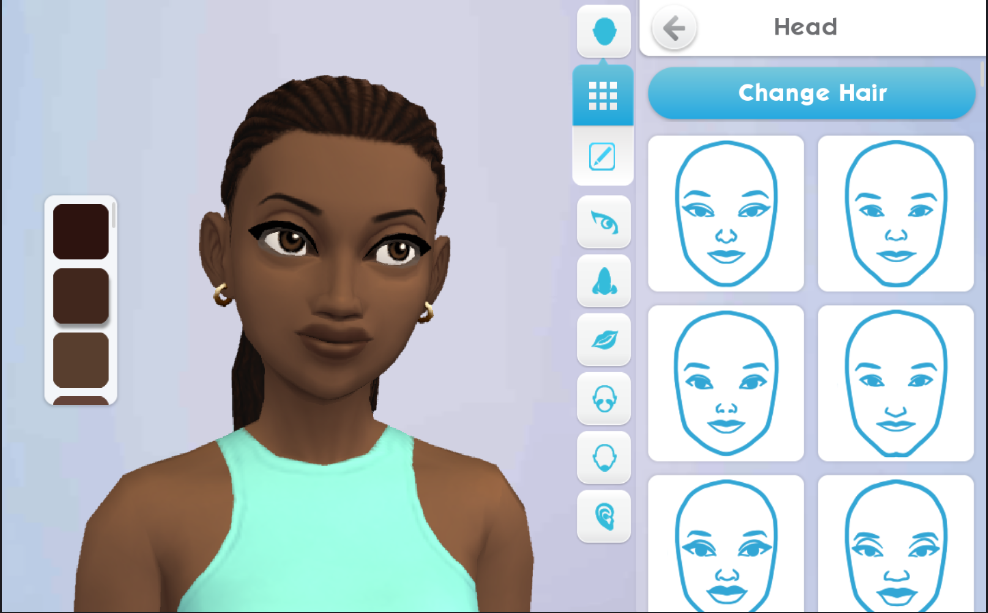 There are pre-made head templates you can start from. Also you have a selection of skin colours for you sims to choose from.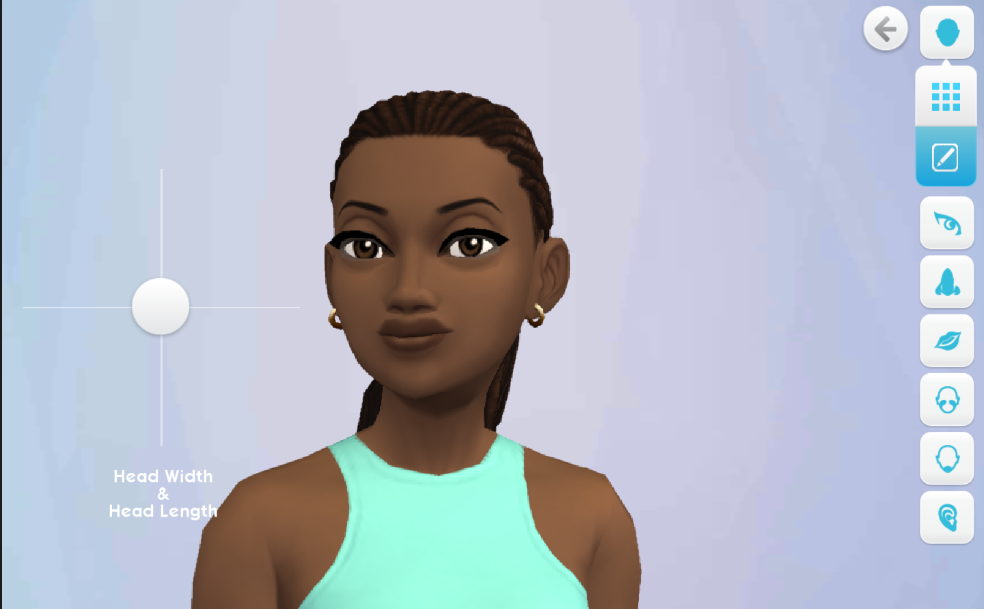 By clicking the pencil you can start sculpting your sims face. You can sculpt and change their heads, eyes/eye colours, nose, lips, cheeks, chins and ears and can also apply makeup to them.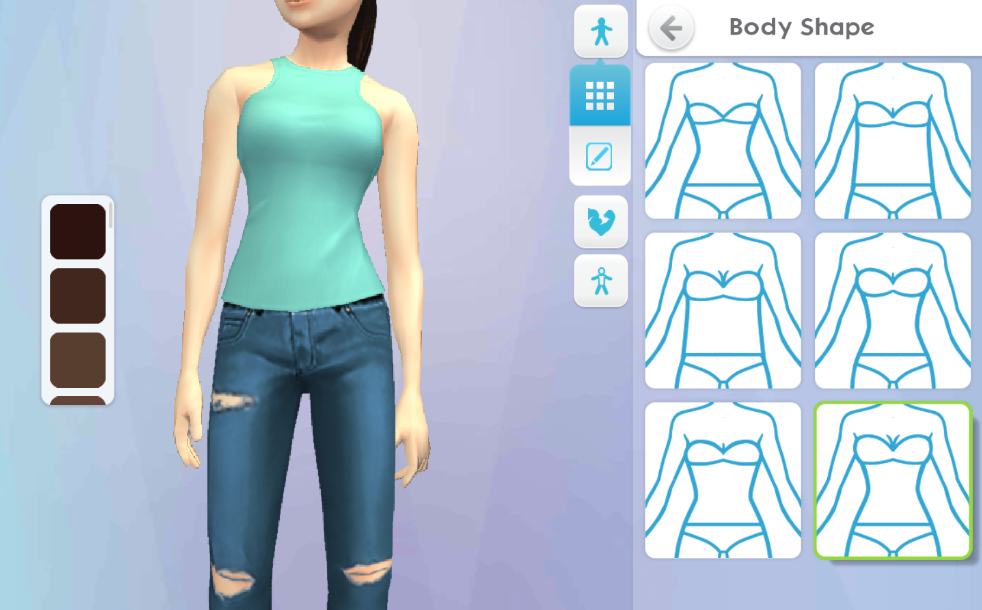 After you are happy with the face you can head straight into customizing your sims bodies, you can alter their muscles and also their weight, as you can tell from the screenshot from below.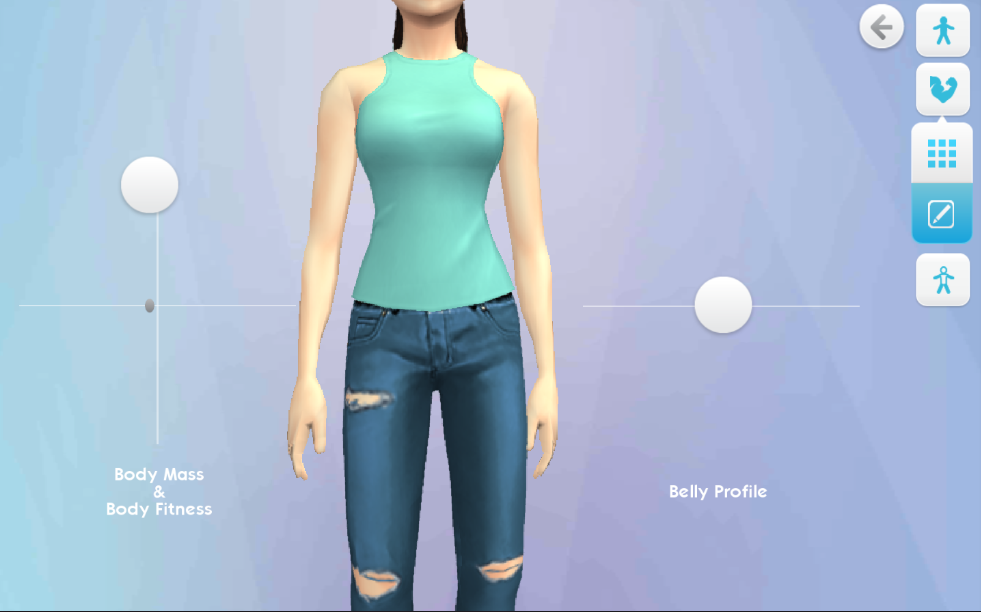 Now onto the most fun part of CAS for The Sims Mobile, the clothing and Hairstyles.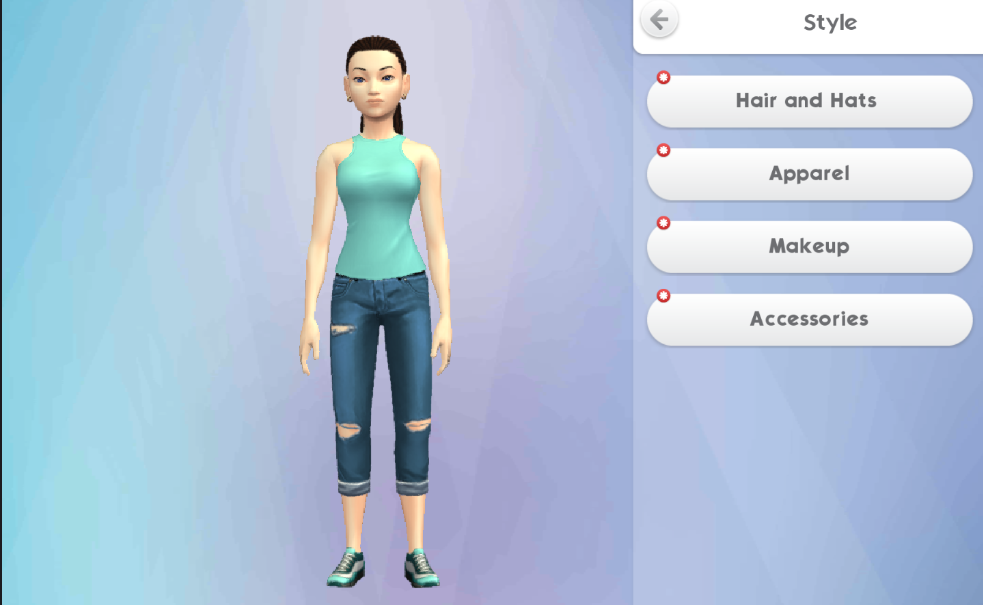 From the Hair and Hats section you can change your Sims hairstyles, eyebrows and pick out hats for your sims.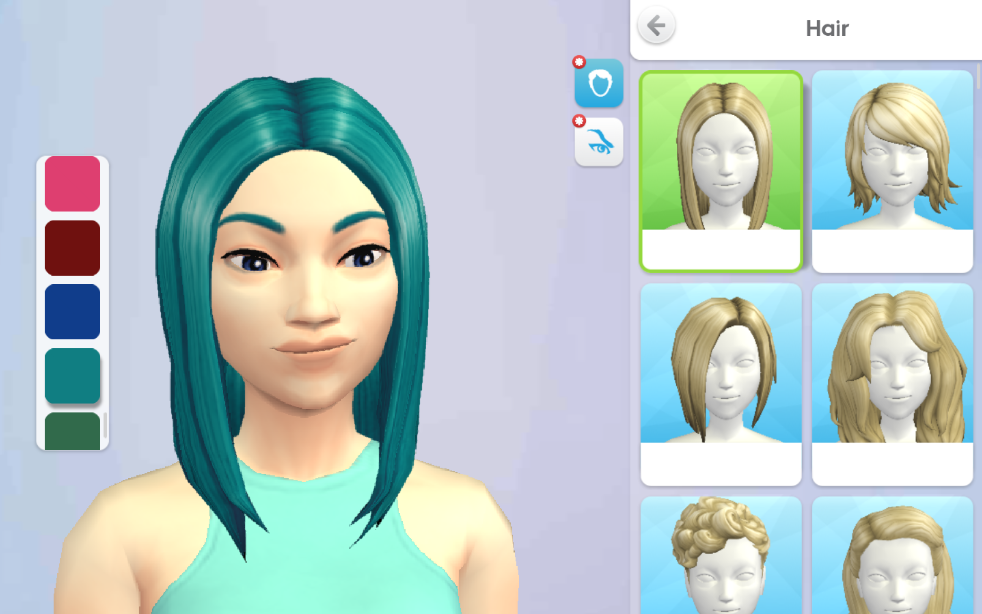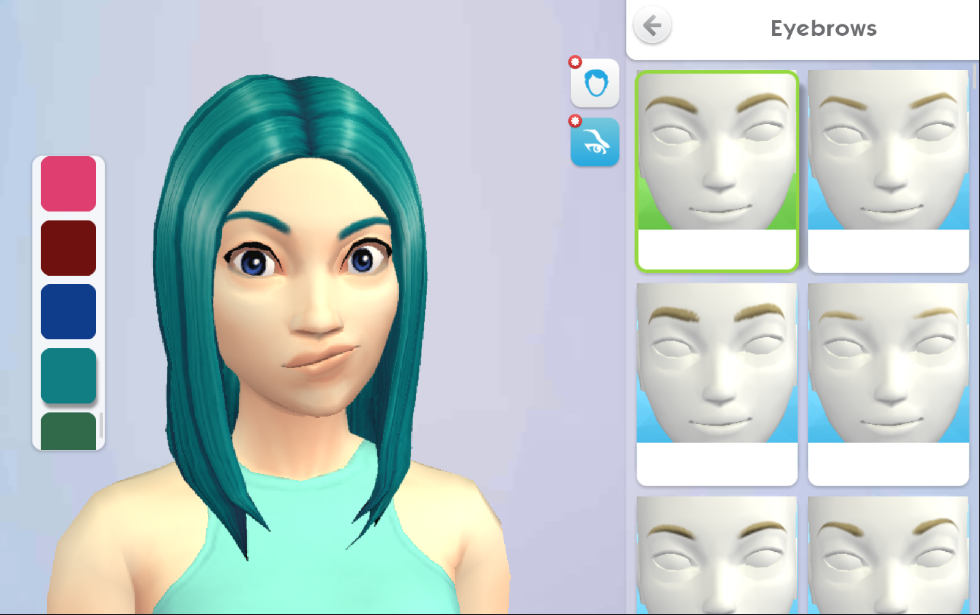 You get a good handful of hairs and hair colors to choose from but you can unlock more hairstyles as you progress through the game.
Choose Your Clothing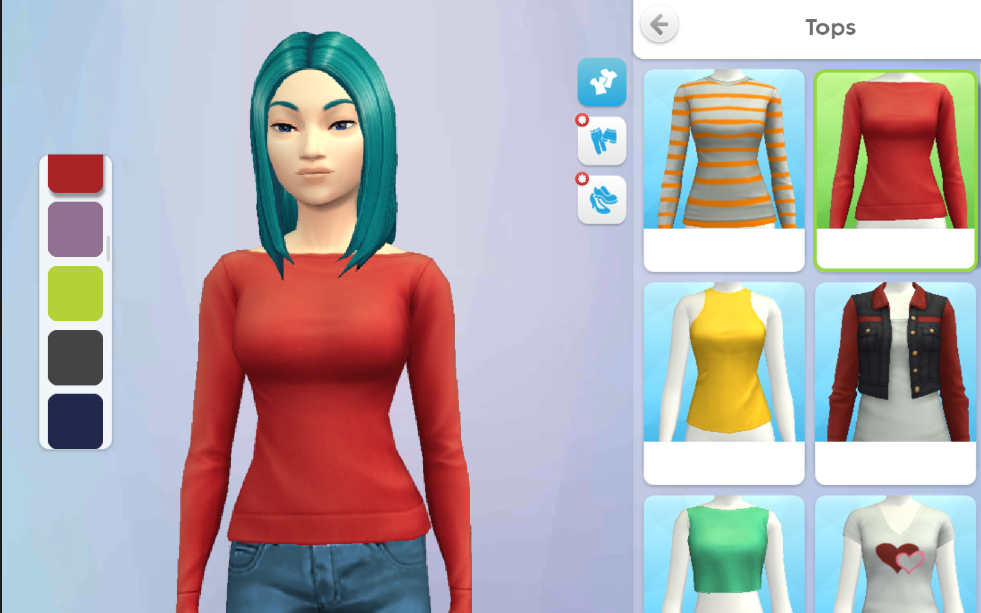 You start off with a good handful of tops, bottoms and footwear and colours to start off with. You can also unlock full outfits and more tops and bottoms as you progress through the game.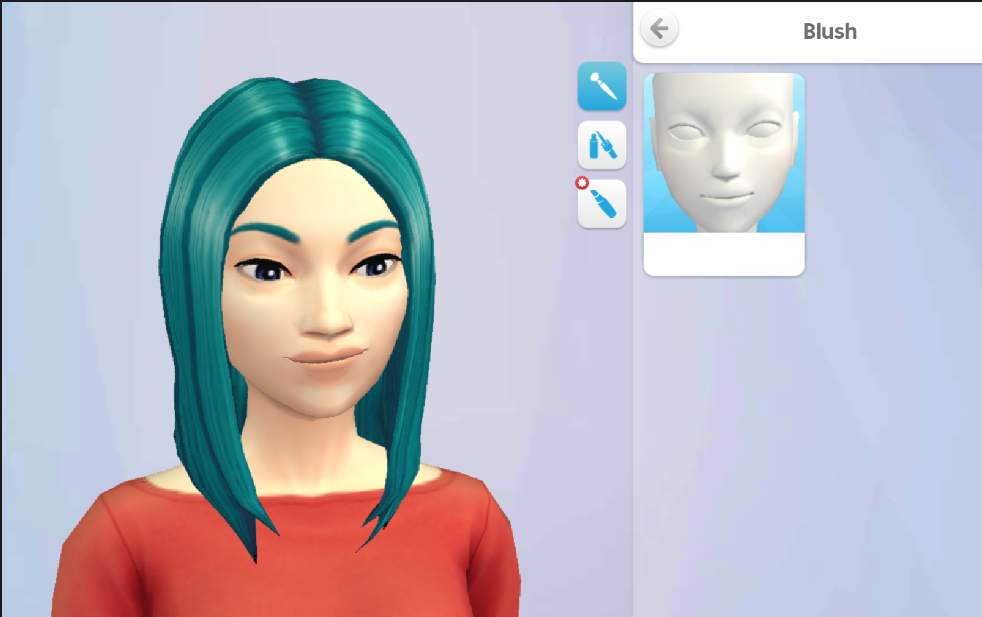 In the Makeup section you can choose from Blusher, Eyeshadow/Liner and Lipstick and Gloss and you also have a great amount of colours to choose from. I think you also unlock more makeup as you progress through the game but I am unsure since I haven't explored it that well compared to Hairstyles and Clothing.
Lastly you can choose Accessories for your sims
.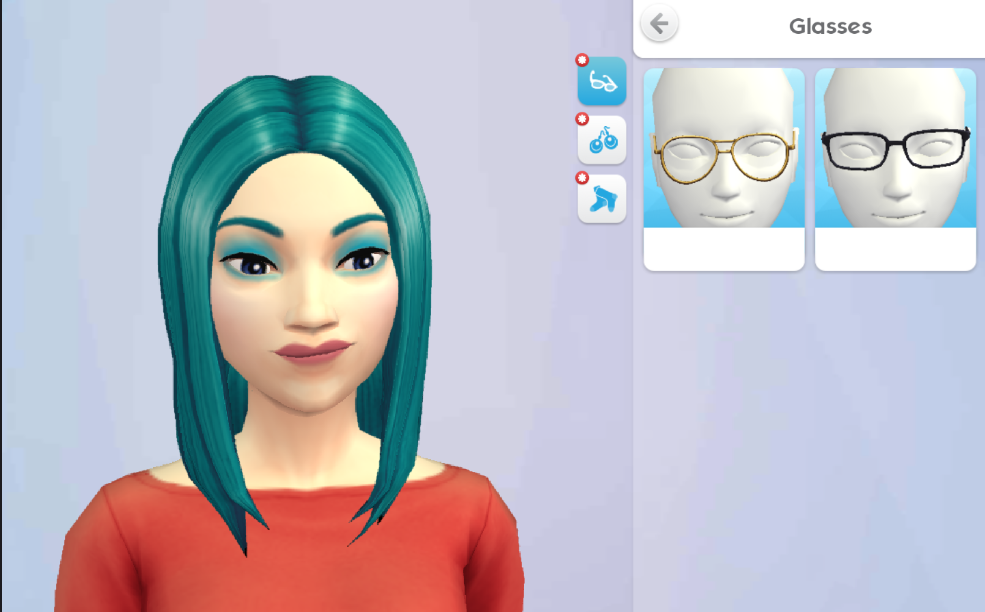 These include Glasses, Earrings and Legwear. Similar to Apparel and Hairstyles you can unlock more accessories as you progress through the game.
Once you are all done all you have to do is click next and click Create Sim and you are done.