The Sims released a tweet saying that Simmers will be able to try out their brand new Sims experience at EA Play this year but quickly deleted the tweet afterwards.
Sadly we didn't a chance to screenshot the tweet but our friends over at The Sims Community and SimsVIP did so here is a screenshot of the tweet by SimsVIP.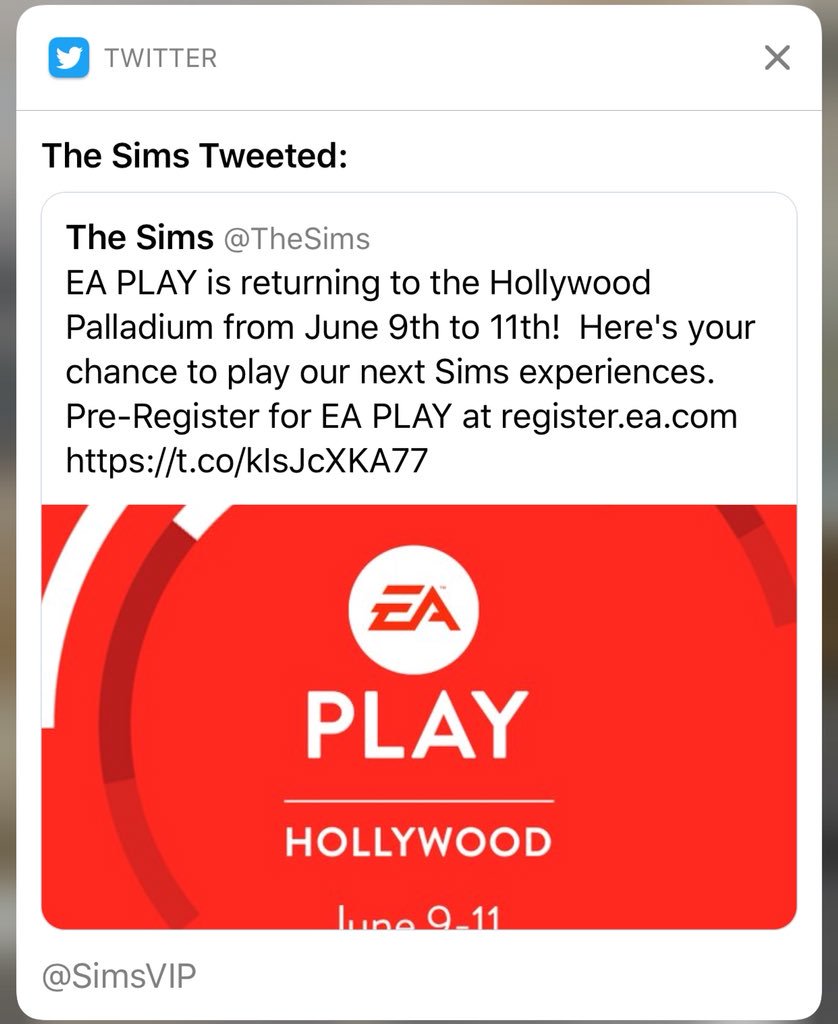 Could this mean that we could be getting The Sims 5 ? who knows but its been speculating for a while now. As more news is released we will let you guys know.