The Sims team have just released a brand new article on the coolest places to visit in the brand new neighbourhood of Starlight Boulevard, which releases with "The Sims 4 Get Famous" next week.
Via EA
THE SIMS 4 GET FAMOUS: WHERE TO GO ON STARLIGHT BOULEVARD
Plus, The Sims Mobile dance career.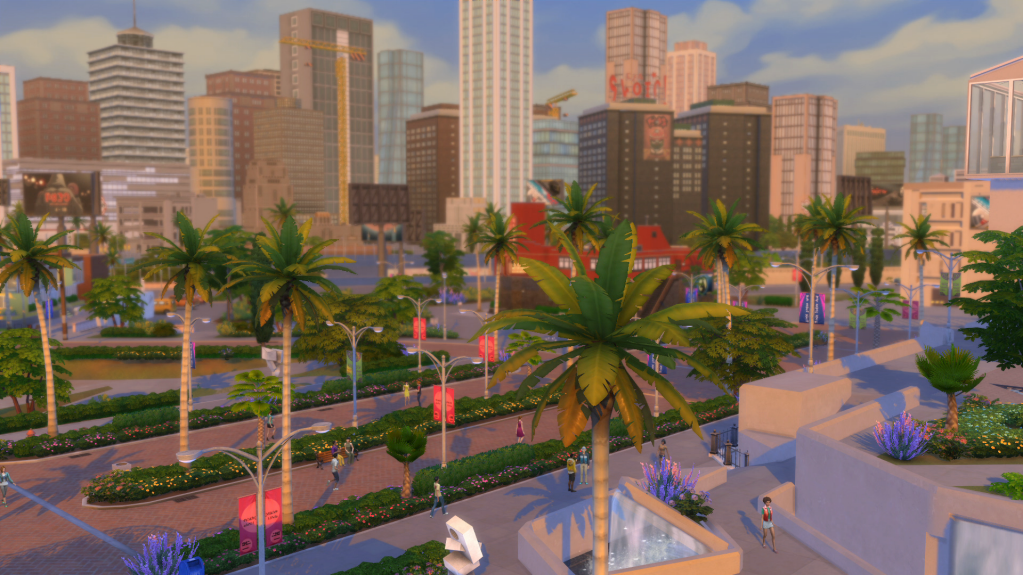 The Sims™ 4 Get Famous Expansion Pack* releases very soon, people, so let's take a tour of Del Sol Valley's neighborhoods! Here are five Places to visit in Starlight Boulevard:
1. Orchid A-Go-Go
At this up-and-coming club, Sims can show off on the mic by either telling jokes, singing, or practicing acting. This is a solid way to boost their Fame and Skills like Singing, Acting, and Comedy. If your Sim is looking for something more exclusive, they can try to get past the velvet rope on the second-floor lounge area. Sweet-talking the bouncer definitely doesn't hurt.
2. Plumbob Pictures Museum
See art, statues, costumes, and sets that harken back to a different time. This is also a great place to host a fancy event or have a quiet date. Wait, was that a dinosaur head?
3. Pectoral Fitness
This state-of-the-art gym features a giant pool, fancy machines, locker rooms, and a yoga studio. It's a great place for Sims to get their sweat on, and maybe even bump into their favorite celebrity.
4. Studio PBP
Flash! Flash! Was that an A-list celeb? Probably. Studio PBP is hands-down the hottest spot in town. Your Sim should definitely check it out. If they can get in, that is. They can bribe or even fight the bouncer, but there are no guarantees, of course. However, as your Sims's star begins to rise, they'll be let into all the exclusive places. But until they're stalked by paparazzi, they're basically no one. Once your Sim is in, they can toss a coin in the fountain for good luck, rub elbows with Del Sol Valley's fanciest celebs, and admire the gold-plated toilet.
5. Walk of Diamonds
The glitz and glamour of Del Sol Valley wouldn't be complete without the Starlight Boulevard diamonds. All those famous names are sure to make your Sim excited to grow their fame (and fortune).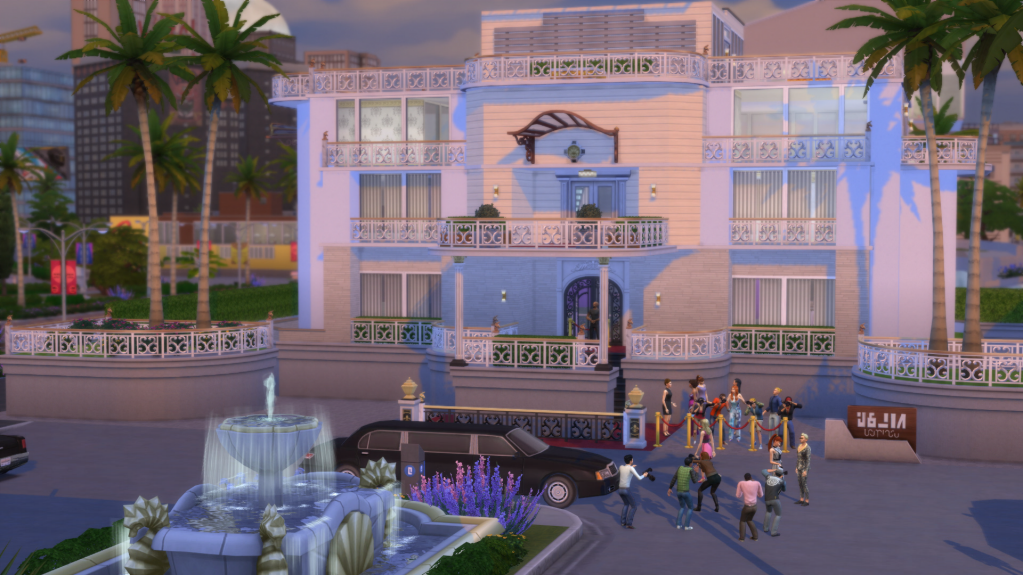 Can't wait to Get Famous? Then check out The Sims Mobile, where you can start a quest to earn the Dance Instructor Career for your Sims from now until November 11, 2018. You can also get exclusive clothing for a limited time!
The Sims 4 Get Famous releases November 16, 2018 on PC and Mac. Check out The Sims 4 Forums, follow us on Twitter and Instagram, like us on Facebook, and subscribe to our YouTube channel for all of the latest. Sign up for The Sims 4 newsletter to get updates, exclusive offers, and more (including other EA news, products, events, and promotions) by email and get Grim's Goulish Guitar for free!