As you all know "The Sims 4 Seasons" was announced on Thursday but Simmers were concerned that there will be no snow depth included in the pack. Here is what SimGuruKate had to say about this concern.
For those asking about the snow. I promise I've passed the questions and comments on (I do know this isn't exactly what you want to hear but is what I can offer right now). And remember the trailer and screenshots only show a small part of everything. https://t.co/DfQq1PSt8l

— Kate🌷☀️🍂☃️ (@SimGuruKate) May 25, 2018
If you played The Sims 2 and 3 Seasons you will know that there was two different types of snow depths from light to deep. This would be  determined by how long it would snow in your game.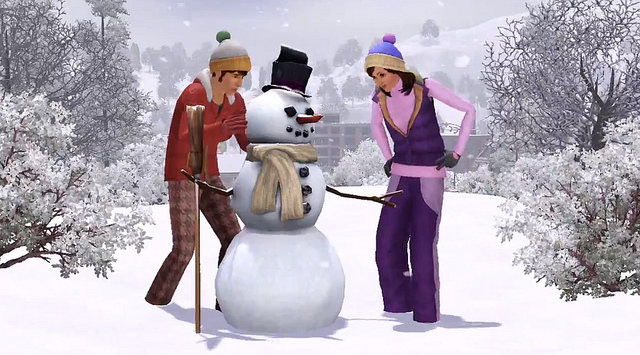 But if you notice in The Sims 4 seasons, the Sims and in-game objects seem to stand over the snow making simmers think its just terrian paint.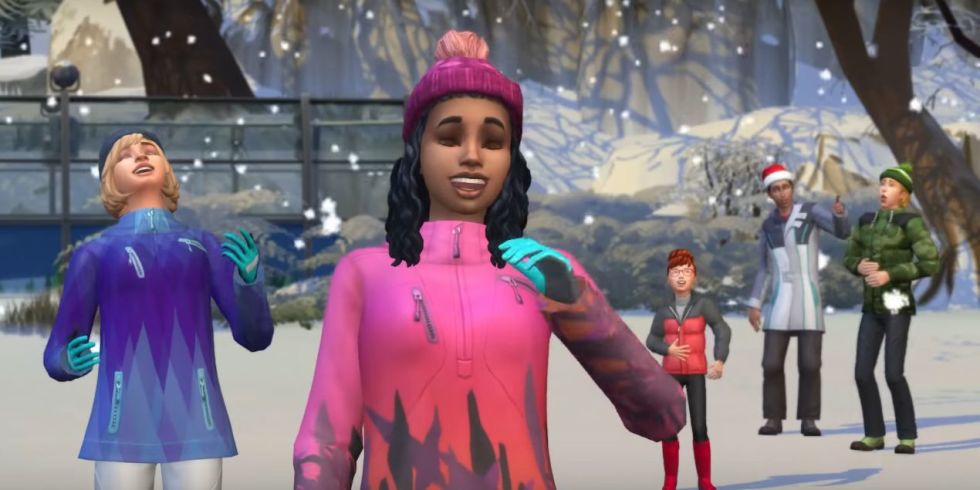 You can also notice it from this tweet by @HazzaPlumbob that the snow depth on the roof in The Sims 2 and The Sims 3 are very deep but in The Sims 4 it just looks like paint.
@SimGuruGrant @SimGuruGeorge @SimGuruEmory The only complaint I have with #TS4Seasons … I wish you could have pushed the release of the pack back a few months to make snow with actual depth. 😕 pic.twitter.com/9Fvp2hkSd3

— HazzaPlumbob (@HazzaPlumbob) May 25, 2018
Many Simmers have assumed that the lack of snow depth is a "trade off" for new stuff in the pack but we still don't know if this is all true since the SimGuru's can't answer a lot of questions at the minute so we will have to wait and see what they have to say.
@SimplySimsEmma  and another Simmer have discovered a Sim whoose feet seems to be abit in the ground from the trailer. This could show that snow depth is actually I thing in the pack and may take longer to get deeper than the other games.
Someone discovered this in the trailer for all you's who's crazy about snow depth look at his feet they are abit in the ground! #Sims4 @Iron_Cgull @Pixelade pic.twitter.com/JKc8Otnr1j

— SimplySims 🌐 (@SimplySimsEmma) May 27, 2018