On Tuesday the team released a brand new free pack for players who have The Sims 4 on PC/Mac. The free pack is in fact the Family Portrait from The Sims Mobile. 
When you first start your game and you enter the main menu of the game you will notice this on the free pack section: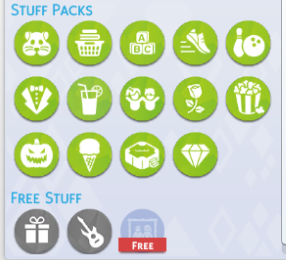 Click on the icon that says free and a pop up will come up asking for your country and then your mobile number.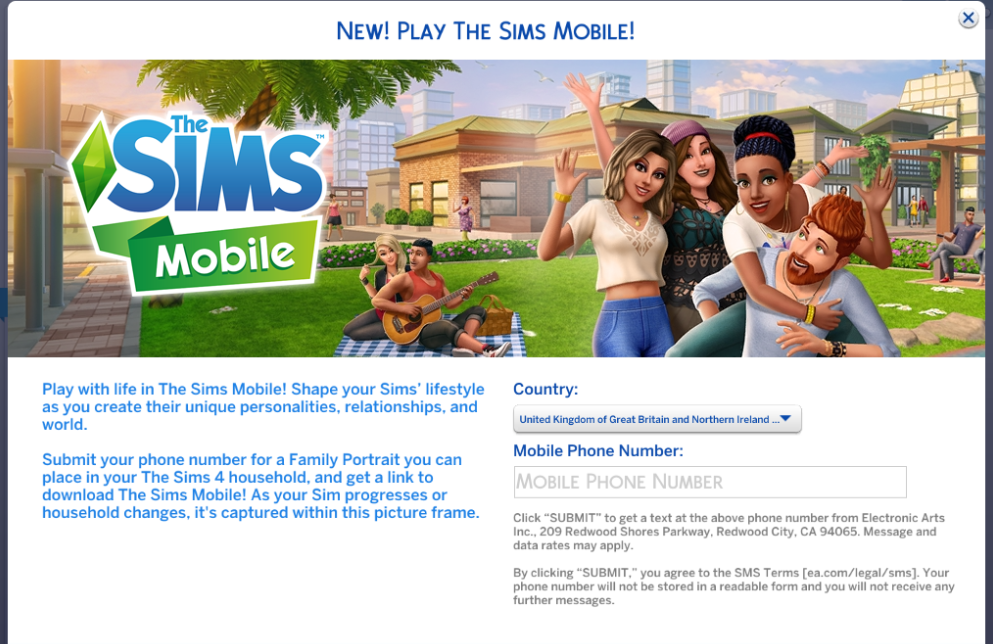 Once you have entered your country and your mobile number exit the game and start it up again and you will see this pop up message.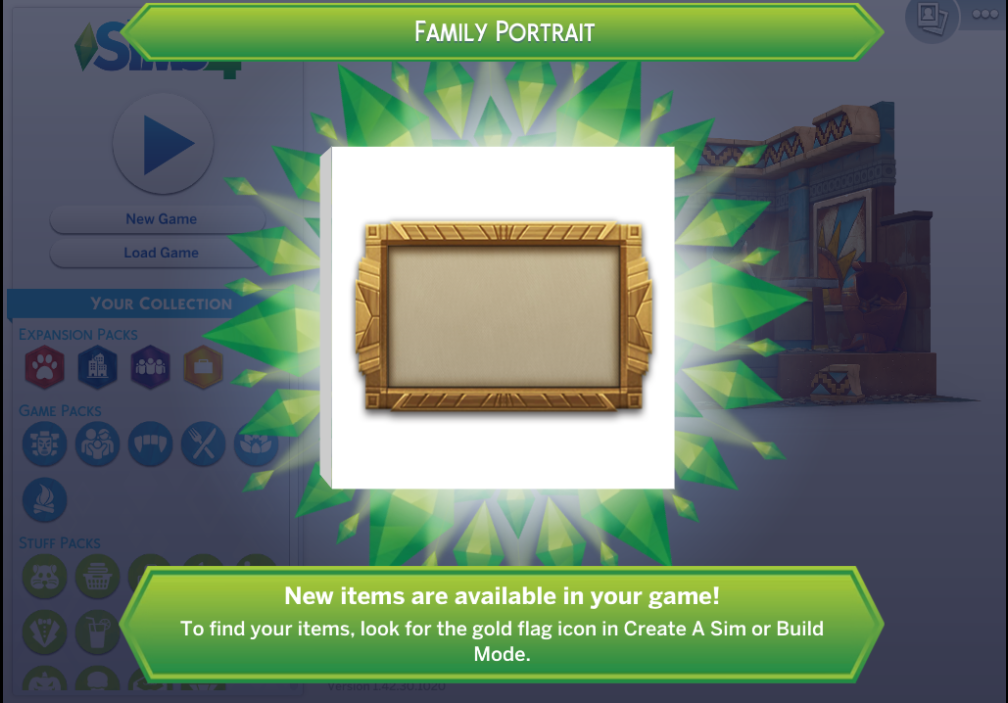 You can now enter your game and locate the object under the Painting/Posters section in Build and Buy Mode.

Once you have found it, you can place it into your sims house and pick a colour you would like the frame to be. You have selection of seven colour swatches.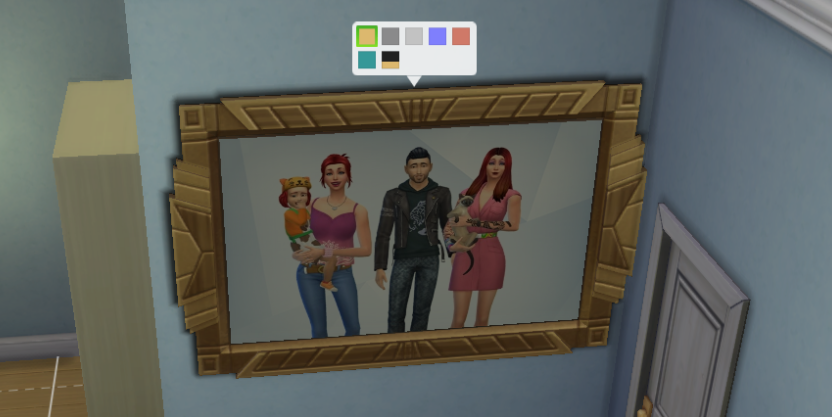 If its too big you can always use a cheat to make it smaller so it can fit in your sims house better. Once you have placed it you can enter Live mode again and start interacting with it.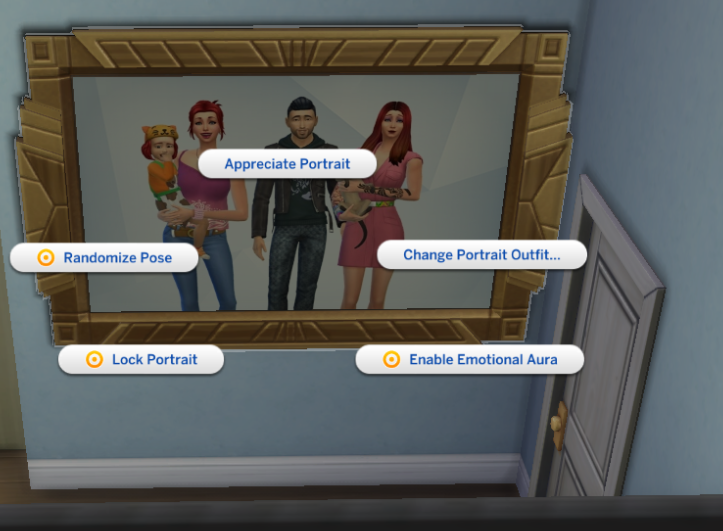 You have five new interactions from changing the pose to enabling emotional aura's.
Depending on the emotional aura you will get a buff.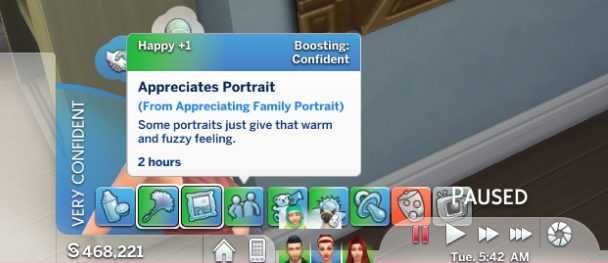 This is all you need to know about this brand new free pack. We hope you enjoy it, its a pretty sweet new object for your game especially if your a family player.