One of EA's concept artists who goes by the name Whit Brachna publised a brand new concept art that seemed to show the world of "Snoot Heights" which may have been created for The Sims 4 base game.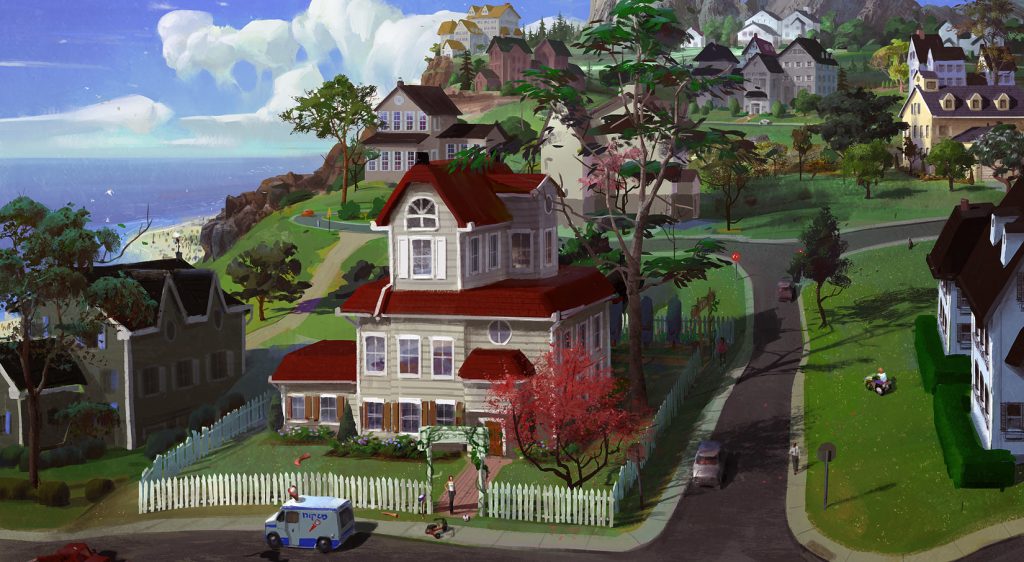 What's strange about this concept art is that it shows different terrain levels, beaches, lawn mowers, ice cream trucks and many other things that were not added to the base game.
You can tell straight away that this was early concept art from the early days of The Sims 4's development because many of these items are not still in the game or were not even added into the base game in the first place.