Many Simmers have been speculating that Seasons will be this years Expansion Pack.
So many simmers decided to head to EA Customer Service to ask about Seasons and every single one teased that Seasons will be in fact the next Expansion Pack for The Sims 4.
@EA Has Confirmed That @TheSims 4 Seasons Is In The Works And In The Future We May See Pc And Ps4 In-Game Progress Crossover pic.twitter.com/OSOcTlJNUU

— The Sims 4 TBAF (@TheSims4TBAF) March 4, 2018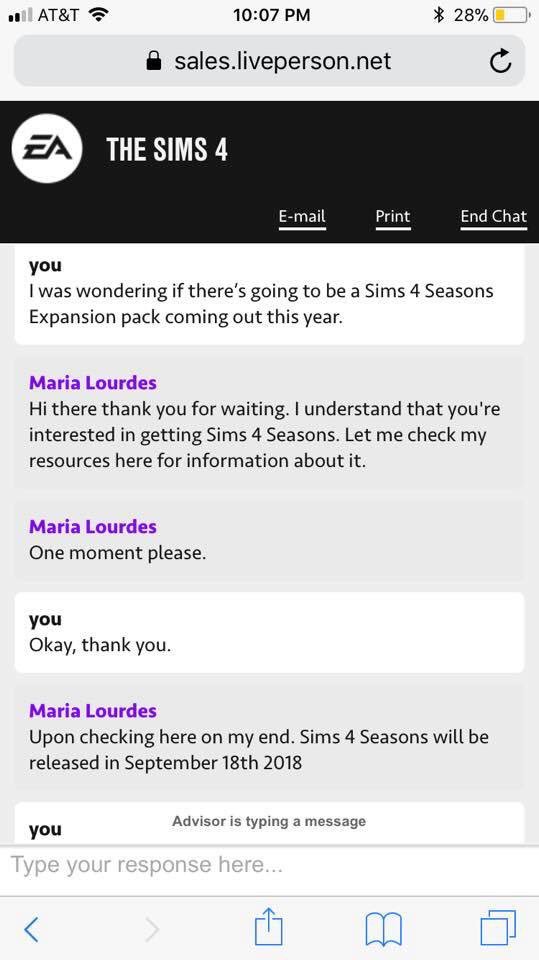 (Picture From ThatGirlKay )
Customer Service Supporters  have teased that The Sims 4 Seasons will be releasing September 18th 2018.
As more news is released we will keep you updated.