Who's excited for the new Cats & Dogs Expansion pack? I sure am! Check out this official render below. If you pay close attention to the details you can see new kitty shoes, and look who's wearing them! A veterinarian!! Super exciting if you ask me, as this is the first time we'll be seeing a vet career in The Sims.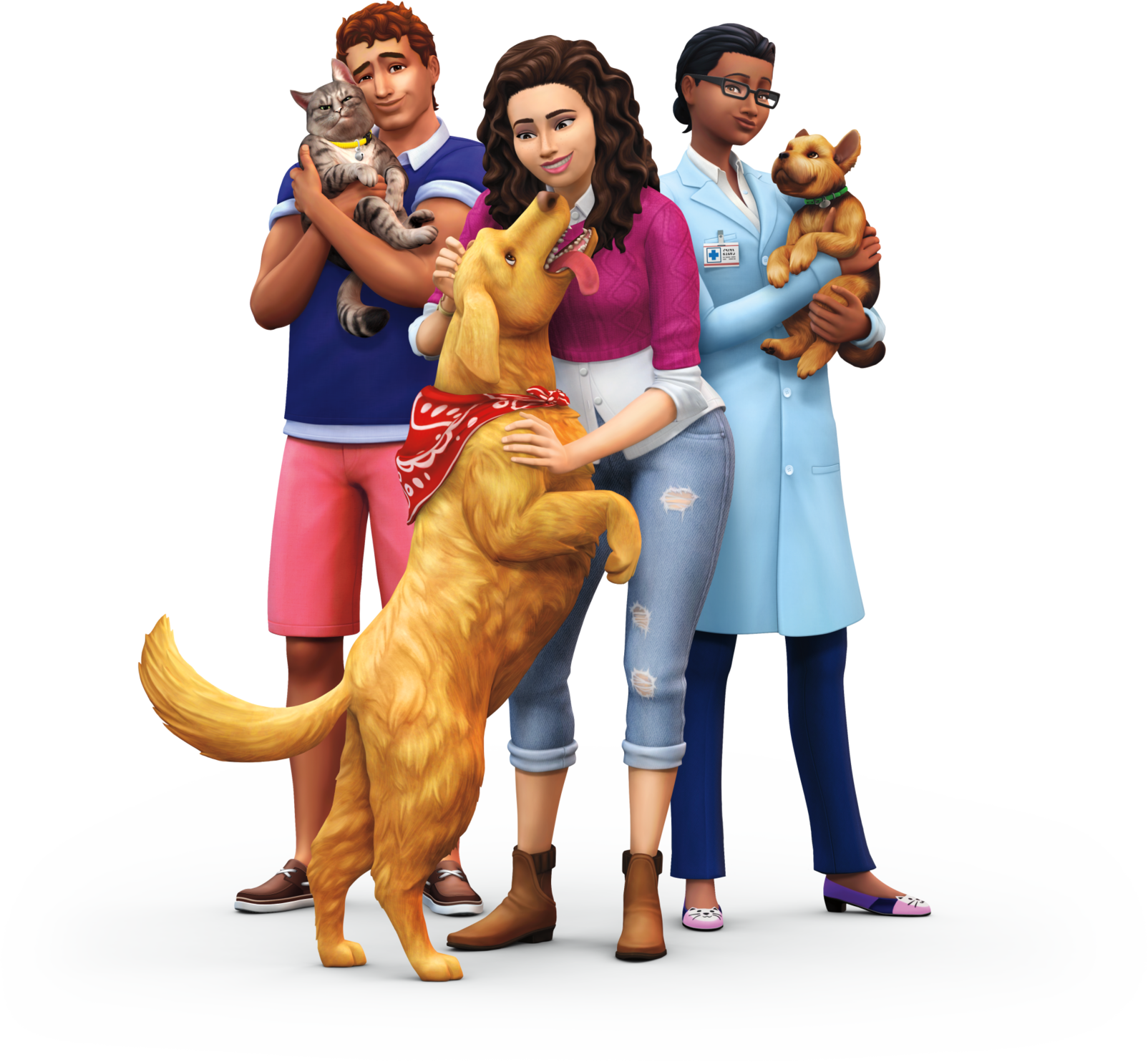 The pets look very in-style with the rest of The Sims 4 graphics which makes them look fun and cartoony. I mean, look at that grumpy kitty's face! Isn't that just amazing?! Next to that, we have the official logo of the new Expansion pack, coming this November! It is very sleek and because of the red bar, it reminded me a bit of a collar.  Read all about the pack here.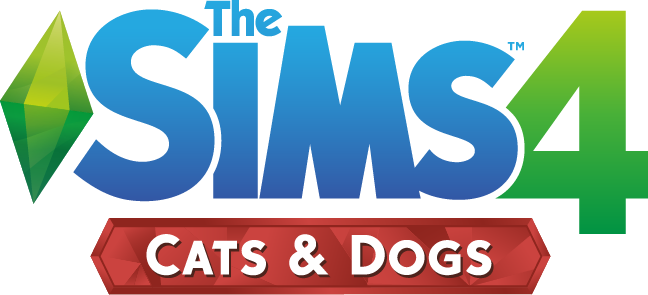 So what do you think about these new works of art? Are you excited for the new Expansion pack? Let us know on Facebook or Twitter, or leave a comment below!