A while back The Sims 4 got a very interesting update. You are now able to add Lot Traits to your home, apartment or even venues.
You can add or change lot traits in the upper left corner of your screen while you're in build mode. If you upload the house to the gallery the lot traits will be included!
Pick the right traits for your lot
As a builder you might want to pick the traits that will fit best for the house or venue you are creating. If you are building a modern home with lots of windows you might want to pick Natural Light or Sunny Aspect. When you are building a spooky looking house you can pick Haunted, Cursed, Filthy or even the trait Quake Zone. If you want to creating a venue like a karaoke bar you can add Great Acoustics to boost your music skills when visiting this venue with your Sim.
Are you more into completing play challenges? You might want to focus on lot traits that will boost your skills or mood. It's easy to change the traits later on to focus on different things when skills are maxed out.
Another option is picking lot traits for storytelling. Some of the traits will give a visual addition to your home. For example Haunted will show ghosts from time to time. Check the list with lot traits below to see every visual addition for storytelling purposes. Lot traits that are hidden can only be used on a specific lot. If you want to remove the visual trait effects that are appearing around their head you can use this mod.

---
List of Lot Traits
Lot traits are available when you updated your Sims 4 game to the latest patch and also through expansion packs. Some traits are hidden traits and are specific to one lot or apartment.

Base Game Lot Traits
These lot traits are available for every lot and venue.
| | Lot Trait | Result |
| --- | --- | --- |
| | Bracing Breezes | Oodles of fresh air make for a bracing environment or exercise. |
| | Convivial | The spacious but intimate feel makes it easier to practice Charisma, Comedy and Mischief to your heart's content. |
| | Fast Internet | A great online connection helps out those looking to improve their Programming, Video Gaming or Writing skills. |
| | Great Acoustics | The acoustics are perfect here! A great place for any musician to hone their skills. |
| | Homey | The homey vibe helps Sims quickly master the domestic arts of Cooking, Mixology, Handiness and Gardening. |
| | Natural Light | The quality of light here makes Painting and Photography much easier to master. |
| | Private Dwelling | A home lot with this trait deters all but the most determined visitors (It has little effect on commercial venues) |
| | Science Lair | The secluded vibe means there's little to distract great minds from the study of Logic or Rocket Science. |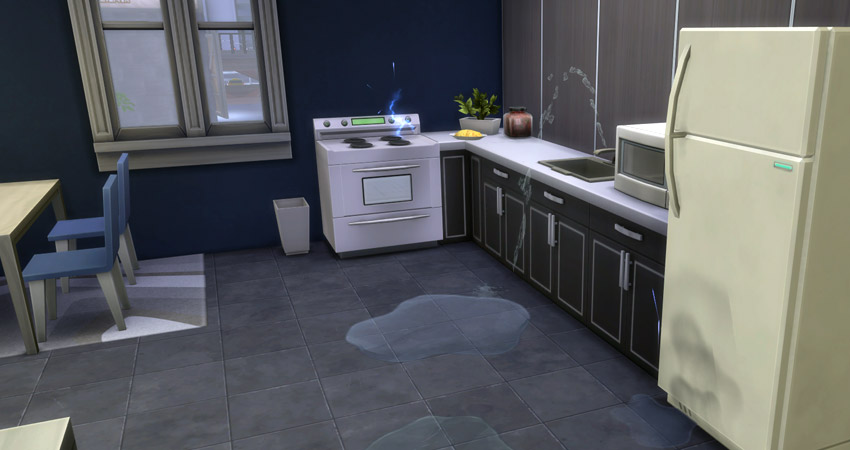 City Living Lot Traits
To unlock The Sims 4 City Living lot traits you need to have the expansion pack installed.
Lot Trait
Result
Chef's Kitchen
Food prepared in this kitchen just seems to taste better and usually comes out better quality.
Child's Play
Kids just seem to learn faster here.
Cursed
Lots of things seem to go wrong in this Apartment. (Your Sim is doomed to die faster of unnatural deaths on lots who have this trait)
Filthy
From clogged sewers to grimy counters, this place seems to get dirty really quickly.
Gnomes
Broken things just seem to get mended overnight. It's as if kindly Gnomes watch over the place…
Visual effect: None, gnomes aren't visible when objects are being repaired.
Good Schools
The local school is great! Kids seem to get high grades and usually do better at homework.
Great Soil
Gardening just seems to go really well here.
Gremlins
Stuff breaks here a lot. It's like there are tiny goblins who come out at night and smash things…but that's ridiculous, right?
Visual effect: None, gremlins aren't visible when objects break down.
Grody
Sims have a chance to get nauseous when eating, drinking or using the bathroom.
Haunted
Locals say this place is haunted. Pah! What do they know?
Visual effect: Ghost will show up unannounced at your lot or apartment around midnight.
Home Studio
The artsy vibe makes this a great place to be creative. Painting, Writing, and Woodworking usually comes out better quality.
Mean Vibe
The Mean Vibe makes it easier to get other Sims angry with Mean or Mischief interactions.
On Ley Line
Full of funky fertile earth energy, twins are born here more often than not.
Party Place
Parties just seem to go well at this place! Meeting Social Event goals becomes much easier.
Penny Pixies
Sims often find loose change around the place. It's like there's a secret money fairy or something.
Quake Zone
Occasionally there's a minor tremor here. Probably nothing to worry about…
Visual effect: Screen will start to shake and your Sim looks shocked.
Romantic Aura
Romantic Aura makes it easier to get other people in the mood for LURVE!
Sunny Aspect
The beautiful scenery really make this place uplifting. When the sun goes down, Sims may get Energized, Happy, or Inspired.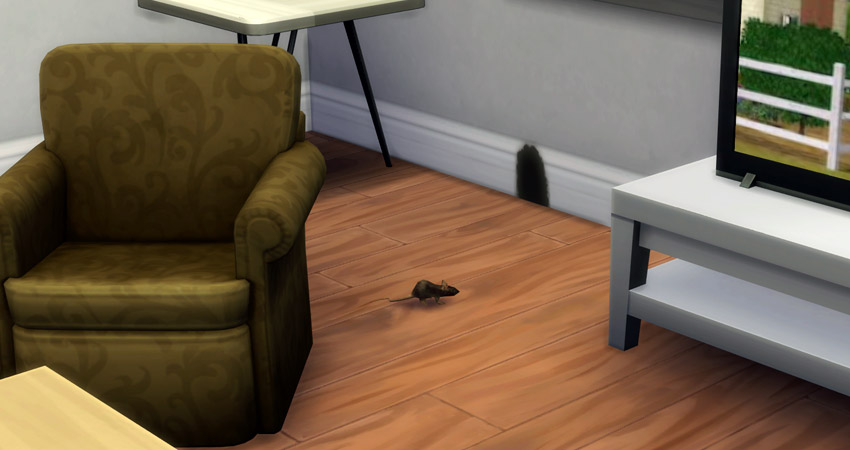 City Living Locked Lot Traits
These lot traits are locked and can only be seen in specific apartments.
Lot Trait
Result
Great View
The beautiful views are sure to lift anyone's spirits.
Can be found in the Uptown district at Landgraab Apartments and Spire Apartments.
Historical
The Landlord has one rule – the Inspirational plaque dedicated to a famous historical resident can never be removed or sold.
Can be found in the Spice district at 18 Culpepper House and in the Arts Quarter district at 122 Hakim House.
Lively Neighbors
The neighbors live life to the max. There's often a party going on.
Can be found in the Fashion district at 1312 21 Chic Street and 1310 21 Chic Street.
Needs TLC
A great place to practice your Handiness skills!
Visual effect: Will sometimes show Mice and cockroaches in your apartment. Stuff will break faster with this trait.
Can be found in the Fashion district at 1313 21 Chic Street, in the Spice district at 19 Culpepper House and in the Arts Quarter district at 910 Medina Studios.
Quiet
Maybe it's the insulation or maybe the neighbors are very polite. Either way, it's never noisy here.
Can be found in the Arts Quarter district at 920 Medina Studios.
Romantic Fireplace
A flirty vibe radiates from the beautiful fireplace in this apartment. The Landlord won't allow this fireplace to be removed or sold.
Can be found in the Uptown district at 1020 Alto Apartments.
Serviced Apartment
The rent for this apartment includes maid service.
Can be found in the Uptown district at VIII Landgraab.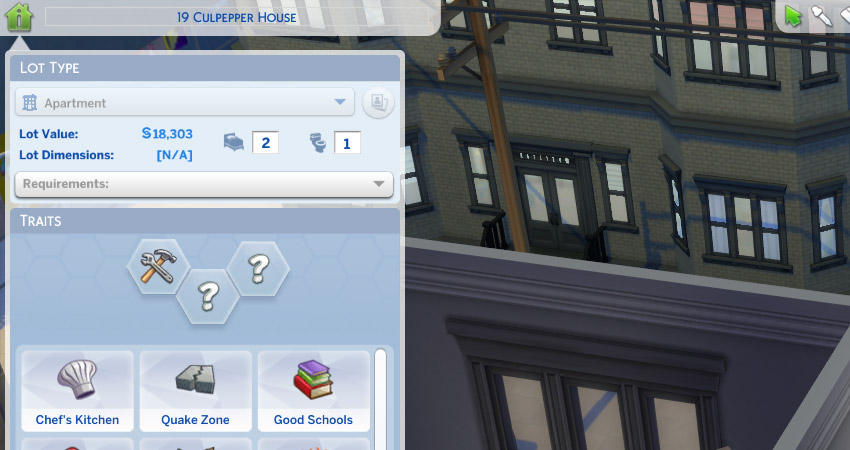 How to add lot traits
Go into the world and choose a lot you can edit.
Enter build mode and click on the house in the upper left corner of your screen.
You will now see the lot traits. Click on them to equip them to the lot.
If you go back to Manage Worlds you will see the lot trait when you're about to re-enter the lot.