Life is about to get a bit more mysterious for your Sims. Investigate the darkest secrets of the new town, added with The Sims 4 Strangerville, the seventh Game Pack for The Sims 4. The pack is set to be released in less than a week, on February 26th, 2019.
Explore Strangerville
A new town full of mysteries and secrets for your Sims to investigate. Everything about this town just seems to be a little off.
Investigate mysterious events
All sorts of weirdness will be popping up around town. Unravel the story of Strangerville by gaining access to new devices!
Join the military to learn more
Use your military training to become the mastermind Strangerville needs!
Dress for the occassion
With all the odd things happening in Strangerville, you better come prepared.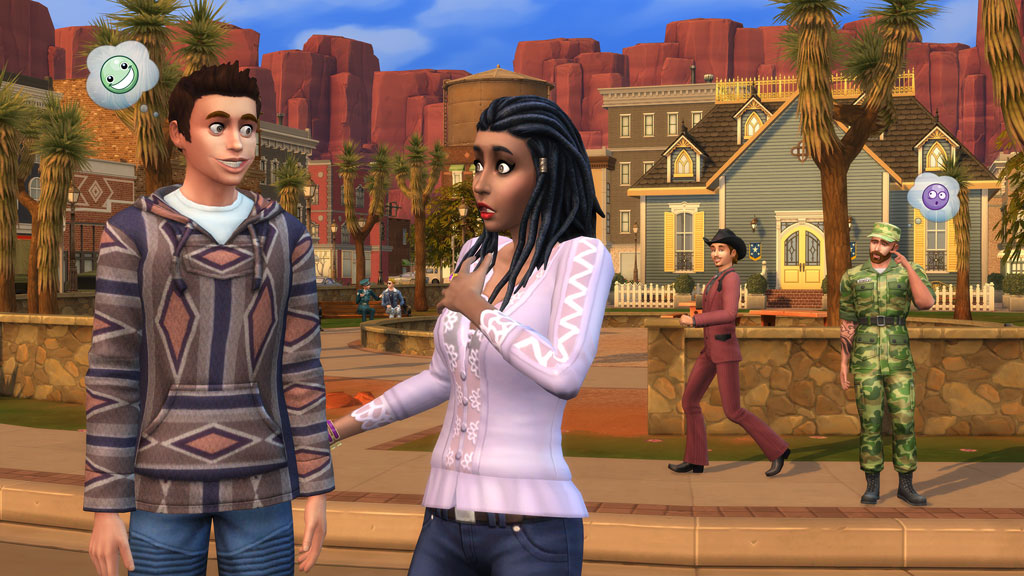 A Different World
Explore StrangerVille, a rural desert town shrouded in secrecy. Encounter weird weather, creepy townies, dangerous plants, odd collectibles, and more.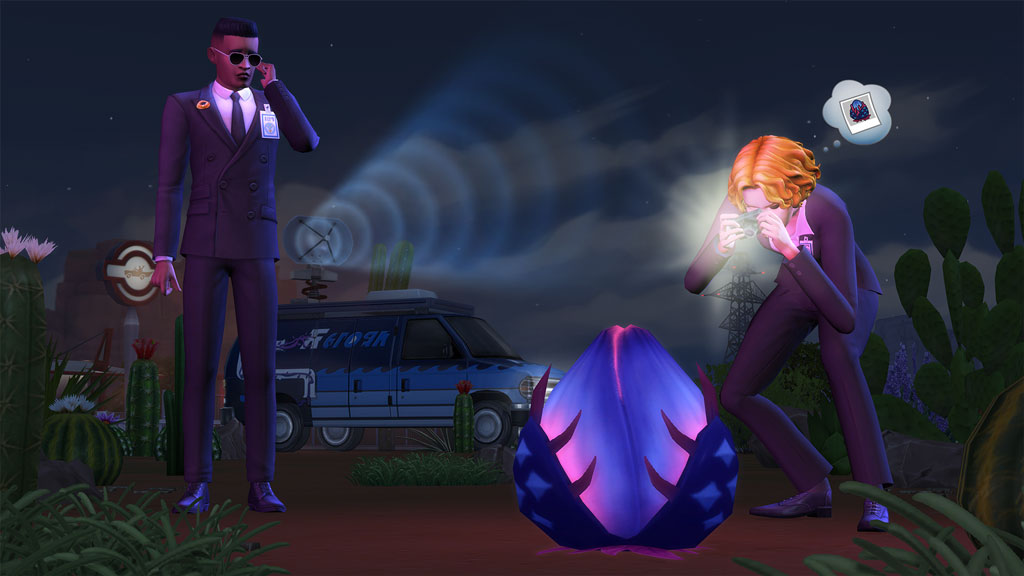 Unravel the Story
Immerse your Sim in unique and mysterious events. Unmarked vans appear in neighborhoods, government agents use secret listening devices, and scanners are key in detecting the unusual.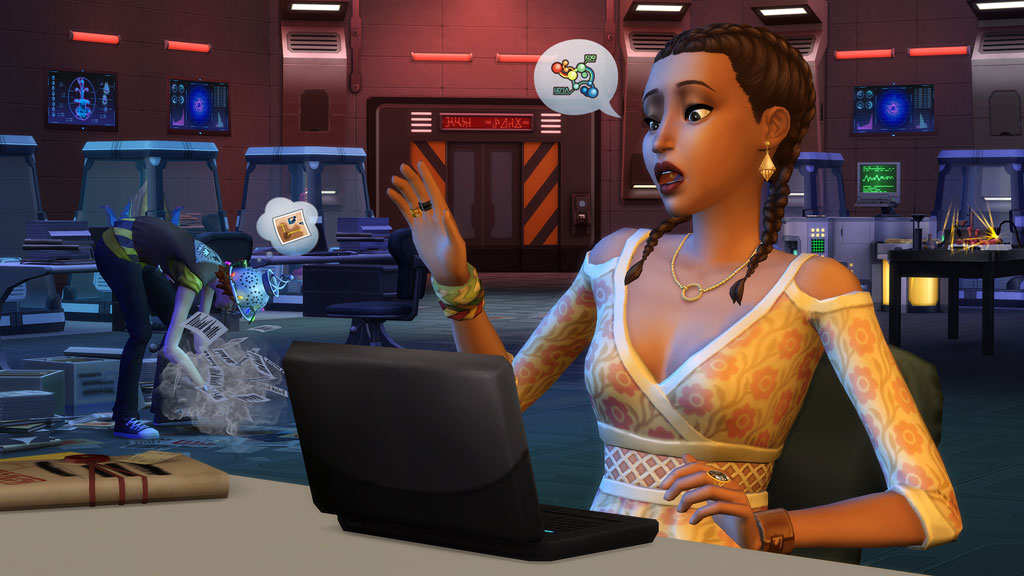 Crack the Code
Have your Sims investigate using their Military training, searching for clues to solve a mystery that lies within the secret lab.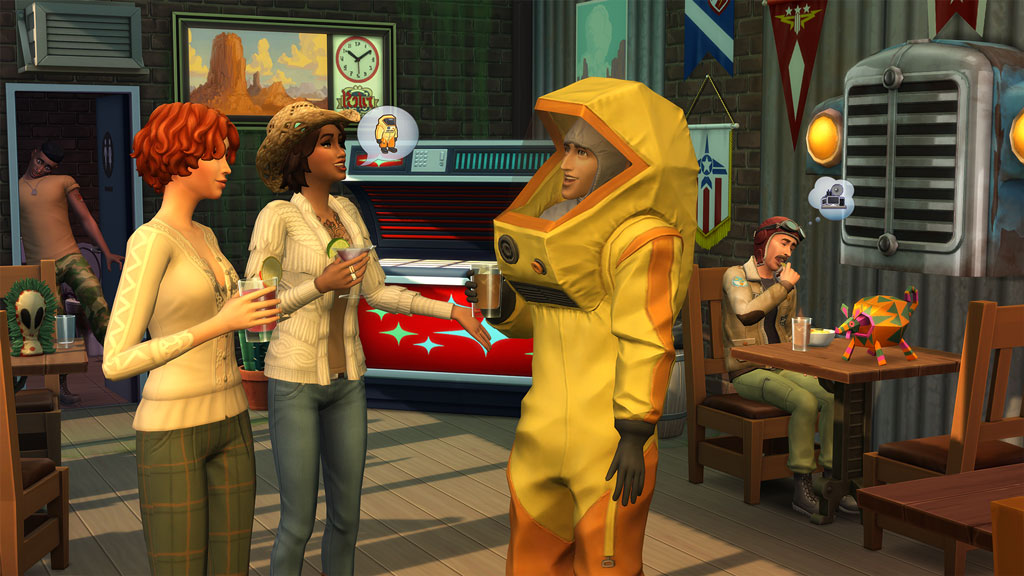 Suit up your Sim
Get Sims in the mystery-solving mood by gearing them up in desert-inspired clothing and military fatigues, or prepare them for the end with conspiracy-themed clothes, secret agent attire, and a hazmat suit.
Watch the Official Trailer from The Sims 4 Strangerville
Read the Official blog about The Sims 4 Strangerville
THERE'S SOMETHING HAPPENING IN STRANGERVILLE
It's a quiet desert town. Library. Watering hole. Quirky locals. Military personnel? Uh. . . conspiracy theories? A secret lab?! You know, typical.
Welcome to StrangerVille, where townspeople are acting bizarre for Read the blog