7 Toddler Challenge
With the Toddler patch live, we need a new challenge right? The other day I saw James Turner (The Sim Supply) doing this amazingly fun challenge to take care of 7 toddlers. There where no specific rules but he wanted to know if he could do this without losing his mind. So if you're up for it and you need a challenge, I suggest you try this one! Create a new family with 7 toddlers and one adult to take care of them.
If the adult Sim dies you'll lose this challenge. If one of your toddler dies or gets taken away by child services, you'll have to replace it with a new toddler and start all over with this one.
Challenge Rules
Your household has to have 1 adult. (you can customize this one)
Create 7 toddlers with the randomize tool in Create a Sim and give them an unique trait. Toddlers can't have the same trait as their siblings.
Use a money cheat if necessary. (CTRL+SHIFT+C and enter: Motherlode)
You can hire a Nanny to help you out. If you have The Sims 4 Vintage Glamour Stuff you can also hire a butler.
You can buy anything you may need to take care of the toddlers.
Your adult Sim can't have a job but he/she can have hobbies (if your Sim has time for it but I doubt that).
Enter the setting from the image below.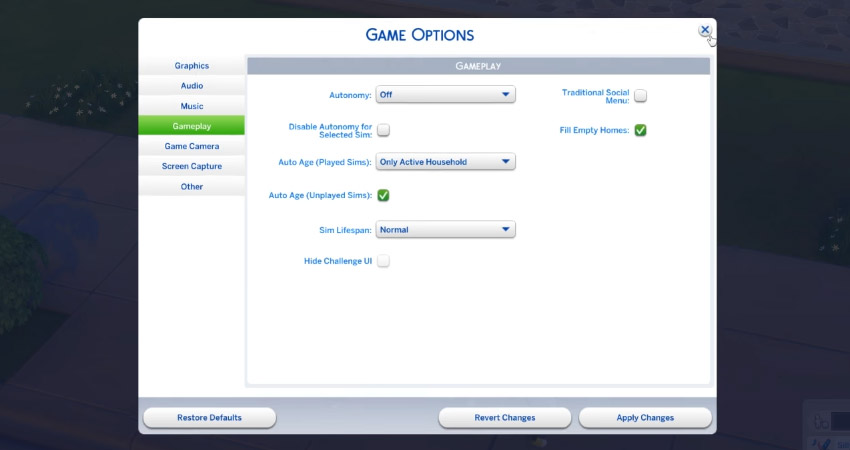 That's it! I wish you the best of luck. If you have any questions regarding this challenge or if the rules are unclear, you can ask us in the comments below.
The SimGuru's also did a live stream of this challenge! You can watch this stream below.